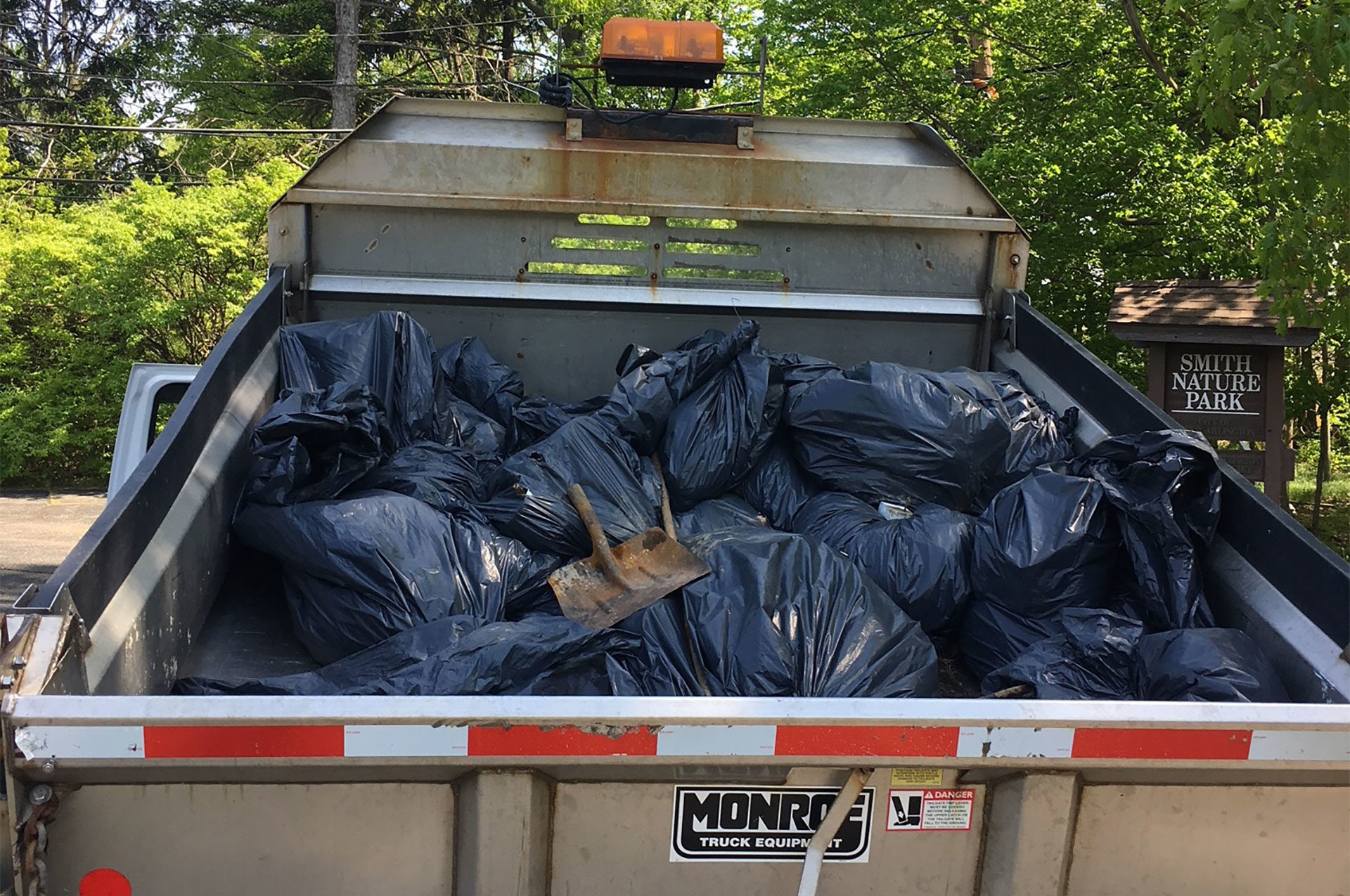 On the morning of Saturday, May 2, UA will be under siege by 100-plus Scouts and alumni who mean business when it comes to keeping our natural waterways healthy and free of trash. This annual event is now in its 17th year, providing a wonderful opportunity for our youth to learn about the importance of environmental stewardship, while meeting their merit badge requirements.
The organizers hope to be able to proceed with the 2020 Swamp Romp on schedule and are still seeking volunteers. Should it be necessary to cancel or postpone the event, all those who have signed up to participate will be notified of the change in plans. The Swamp Romp is also open to other residents and community groups interested in helping to protect our natural waterways.
Participants will convene between 7:30-8:30 am at the Thompson Park north shelter to register and enjoy breakfast, coffee and juice. Beginning at 8:30 am, representatives from the Franklin Soil & Water Conservation District will welcome everyone and provide information about the importance of conservancy projects like this, as well as go over the work ahead. Then, from 9:30 am until approximately 11 am, teams will head out to various locations, roll up their sleeves and start collecting trash.
Whether you have a Den, Pack, Patrol, Troop or Crew, or you are part of another community group that is interested in participating, contact our Swamp Romp Coordinator, Jim Palmer, 614-583-5360 or by clicking here for more.