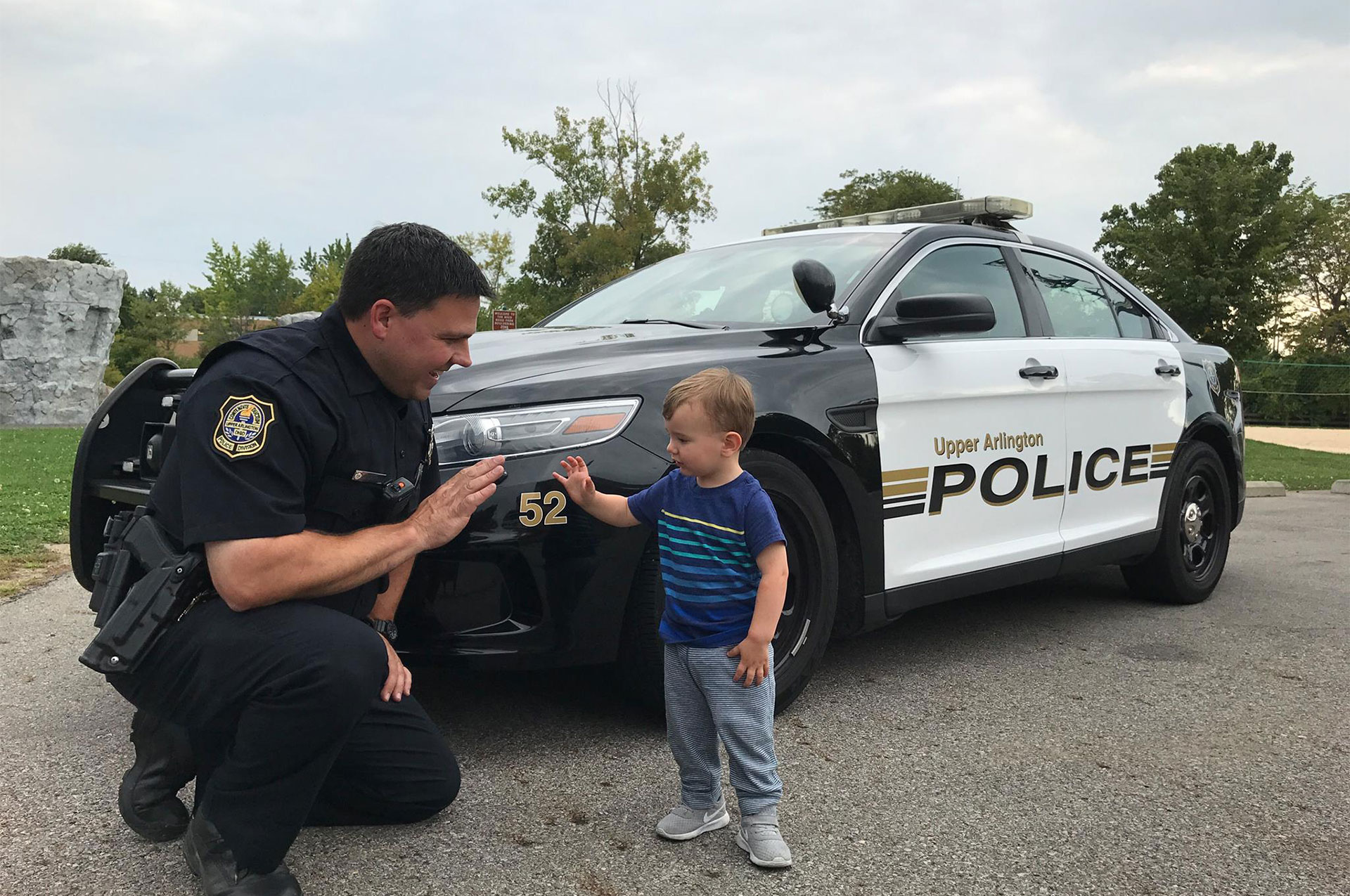 The City of Upper Arlington Police Division goes above and beyond in its efforts to serve our community. The dedication of our peace officers to our safety and wellbeing is apparent every day. But with various law enforcement issues ever present in the national spotlight, the division continually seeks resident opinions on performance and overall satisfaction with safety services. In this light, it is again time to conduct the Police Community Survey, a process that is conducted every three years.
We know that excellent police services are an important part of why people choose to live in Upper Arlington—recent surveys have found that a large majority of respondents agree or strongly agree with that statement. Additionally, an overwhelming majority of survey respondents state that they feel safe in Upper Arlington overall.
The City wants its Police Division to not only be effective and efficient, but also friendly and available to residents, and the best way to understand which safety issues concern residents is to hear from you directly.
By completing the 2018 Police Community Survey, you will help ensure that the Police Division can continue to serve their residents to the highest possible standard and be responsive to emerging trends and community concerns.
The 2018 Police Community Survey, will be available online from November 5 through 30, at www.upperarlingtonoh. gov. If you would prefer a hard copy, please call the City Manager's Office, at 614-583-5040. We thank you in advance for your participation, so that the Upper Arlington Police Division can continue to meet the safety needs of our community in a responsive and timely fashion.