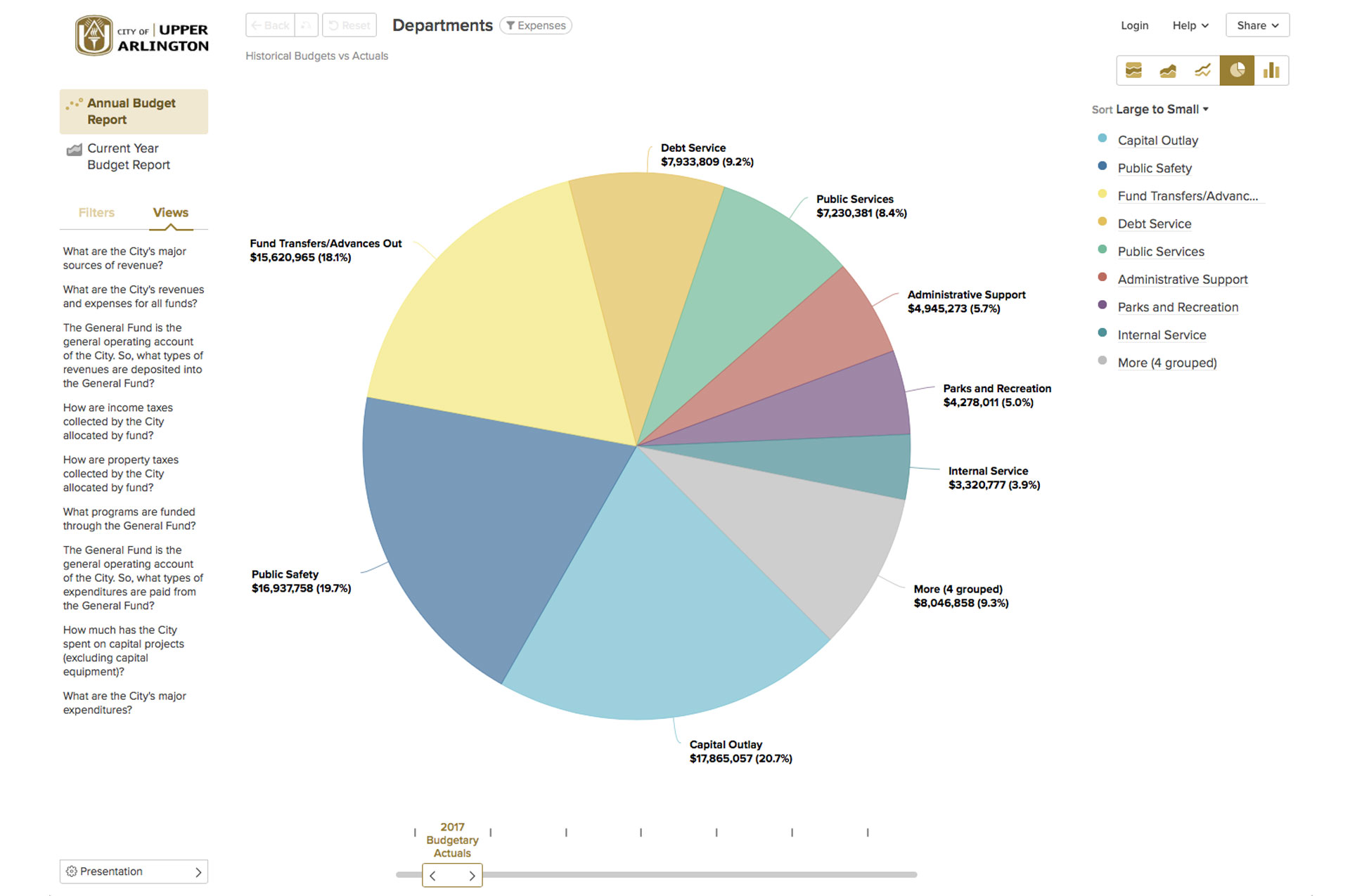 2019-2020 Budget Hearings
The fall of each even numbered year marks a busy time for the City as departments develop their proposed budgets for the next two years, under the guidance of the Finance Department. The results of that effort come before Council starting in November, with a series of public hearings that look at the difference budget components.
The proposed 2019-2020 budget would provide the resources to maintain a high level of services and continue the City's reinvestment in its 10-Year Capital Improvement Program, relative to streets, sidewalks, waterlines, sewers, parks and other public infrastructure. Looking further out, five-year projections indicate that the City will have the capacity for producing structurally sound budgets, while keeping our capital plan financed and being able to explore and pursue "value added" programs and amenities to further enrich UA's already exceptional quality of life.
This is a result of several interrelated factors that include:
The leadership of past and present City Councils that have guided reviews, updates and adherence to a strong set of fiscal policies and financial accountability practices;
The cumulative effect of our proactive economic development program, which is diversifying and strengthening the business community thereby growing income tax revenues for the City;
Voter support in 2014 of an increase in the income tax rate to fund capital improvements; and
A strong economy.
Dates for the budget hearing process are as follows:
Monday, November 5 Council Conference Session – first budget discussion
Monday, November 19 Council Conference Session – second budget discussion
Monday, December 3 Council Conference Session – third budget discussion
Monday, December 10 City Council Meeting – Council vote
All meetings begin at 7:30 pm, and are held at the Municipal Services Center, 3600 Tremont Road.
For additional details on the budget process, please contact our Finance Director, Brent Lewis, at 614-583-5288.