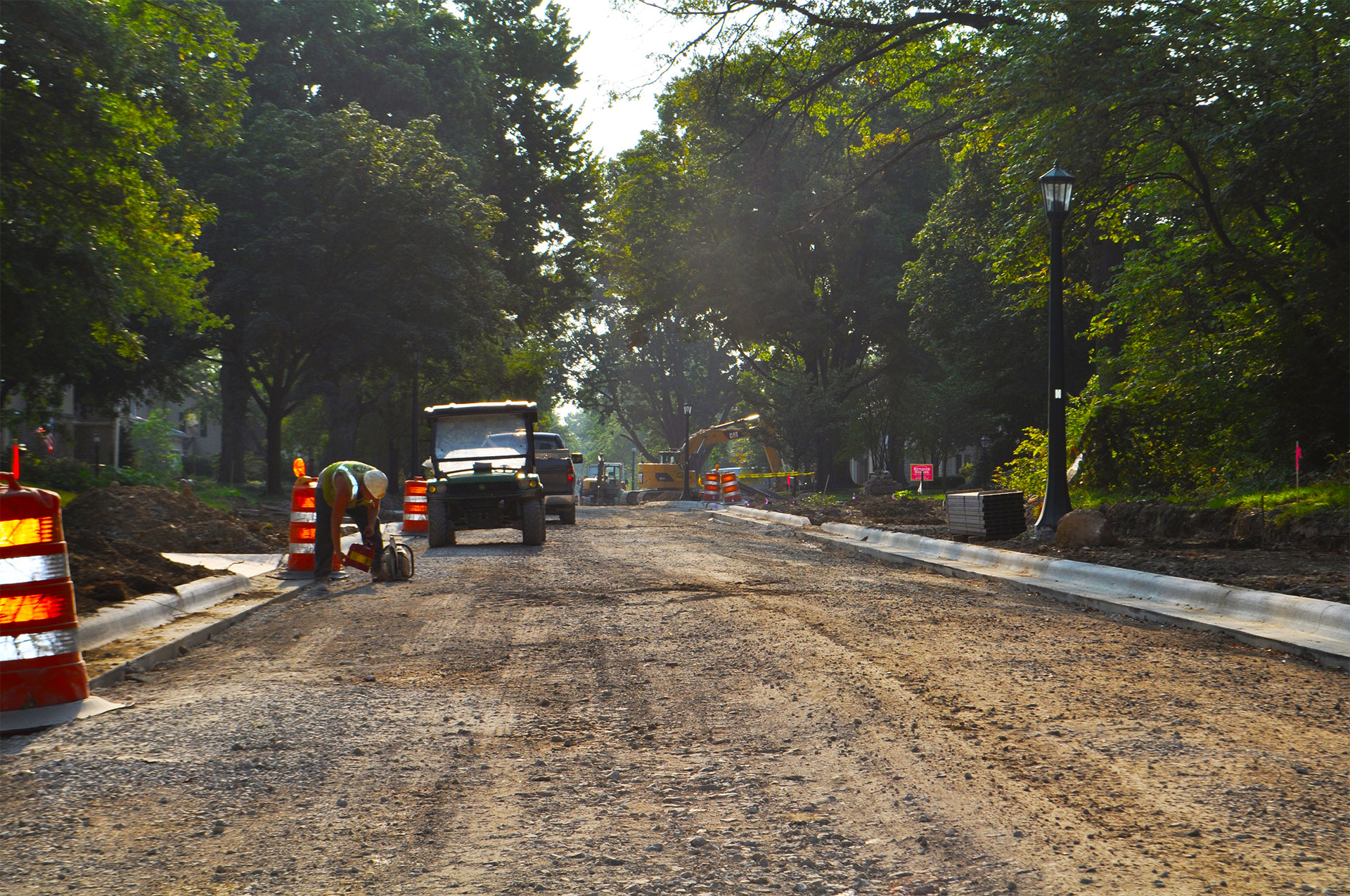 2019 Construction Overview
As Upper Arlington begins the first year of its second century, 2019 represents year six of our expanded 10-year Capital Improvement Program. The pace is not letting up—we have another impressive list of projects lined up to bring the community's aging infrastructure back up to the standards we expect and deserve. And we are well positioned to proactively address future needs as they occur. Read on for an overview of this year's list of projects:
2019 Street Reconstruction Program
These projects are comprised of complete road reconstruction, new curb and gutter, driveway apron replacement and storm sewer repairs on sections of the following streets:
Cresthill Drive (Mountview Rd to Redding Rd)
Dorset Road (Asbury Dr to Mountivew Rd)
Fairfax Drive (Middlesex Rd to McCoy Rd)
Grace Lane (Reed Rd to Lyon Dr)
Oakridge Road (Oakridge Ct to Dead End)
Osborn Drive (Vassar Pl to Dead End)
Shoreham Road (Surry Hill Pl to Mountview Rd)
Stonehaven Court North (Cul-de-sac to Stonehaven Dr)
Stonehaven Court South (Cul-de-sac to Stonehaven Dr)
Stonehaven Drive (Chartwell Rd to Stonehaven Pl)
Wareham Road (Kirkley Rd to Trentwood Rd)
Woodbridge Road (Glenmere Rd to Middlesex Rd)
Henderson Road Improvements
Riverside Drive to Sawmill Road
Reconstruction of the roadway, with the addition of curb and gutter and storm sewer and sanitary infrastructure improvements. Pedestrian and bicycle accommodations will be included, as well as intersection improvements at Henderson and Sawmill roads, to be coordinated in cooperation with the City of Columbus.
2019 Street Maintenance Program
Road resurfacing work – routine repairs designed to prolong the useful life of a street:
Arlington Avenue (Suffolk Rd to Tremont Rd)
Canterbury Road (Asbury Rd to Brixton Rd)
Charing Road (Canterbury Rd to Leeds Rd)
Inchcliff Road (Tremont Rd to Mountview Rd)
Mountview Road (Canterbury Rd to Edington Rd and McCoy to cul-de-sac
Ridgecliff Road (Mountview Rd to Redding Rd)
Sheringham Road (Woodbridge Rd to Shelbourne Ln)
Shrewsbury Road (Ramsgate Rd to Mountview Rd)
Swansea Road (Kioka Rd to Sunset Dr)
Waterline Replacements
Replacement of waterlines, service transfer and installation of full-depth pavement patch for the following streets:
Ainwick Road (Zollinger Rd to Eastcleft Dr)
Haviland Road (Woodbridge Rd to Mountview Rd)
Storm Sewer Replacement Projects
Sandover Court Spillway
Farleigh Road – box culvert replacement at Avalon Rd
2019 Sustainable Sewer Solutions
Sanitary sewer improvements for:
Bickley Place
Haviland Road
Kioka Avenue
Lytham Road
Middlesex Road
Winfield Road
Traffic Signal Replacements
Guilford Road at Andover Road
McCoy Road at Reed Road
Full project details can be found by clicking here. Additionally, we share project updates via our Facebook and Twitter pages.