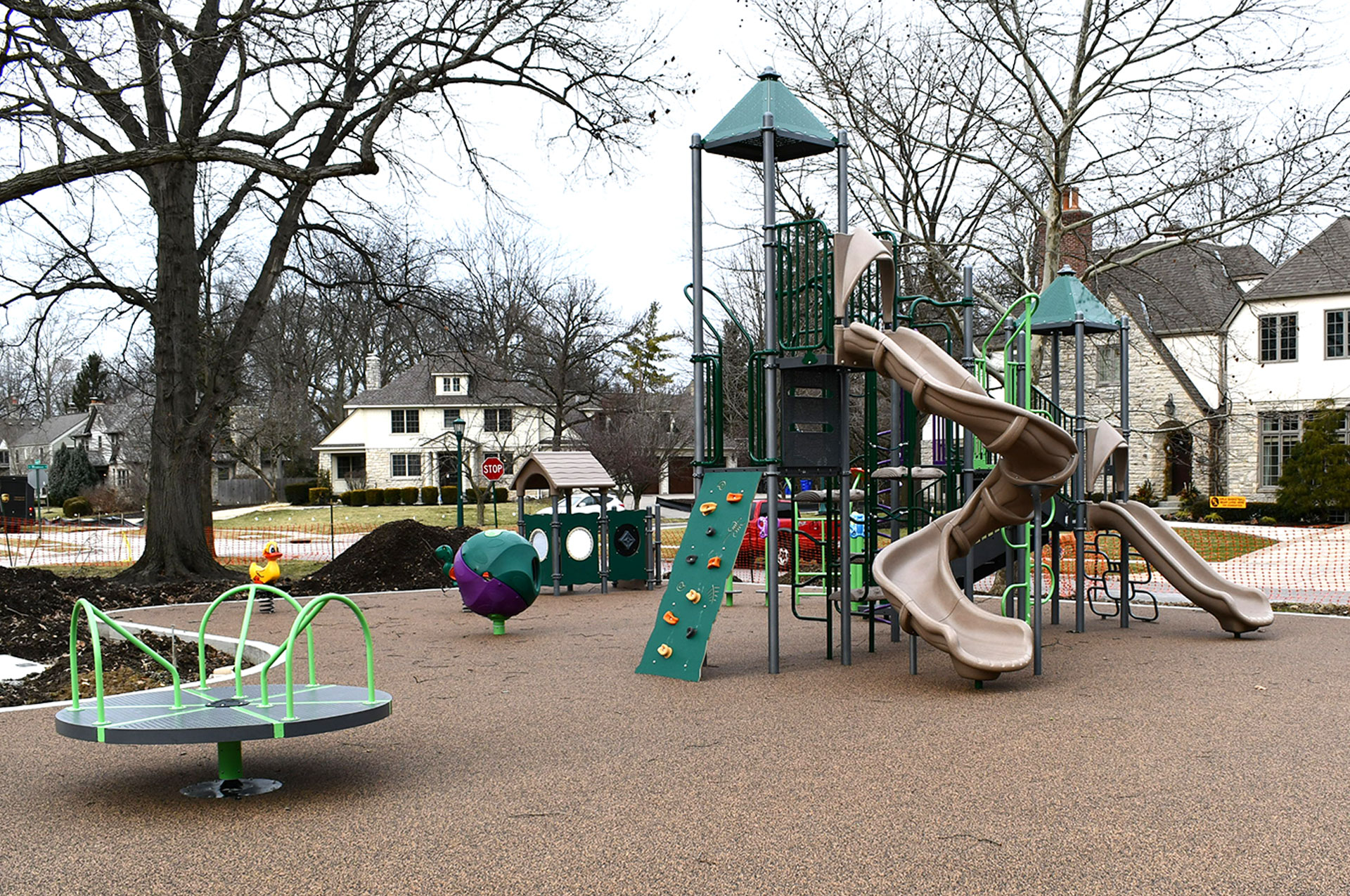 With the City's Parks & Recreation Comprehensive Plan complete, our Parks & Recreation Department is moving forward with numerous capital improvement plans for our parks and park facilities. For the upcoming construction season, the following projects are either nearing completion or will begin soon:
Devon Pool Poolhouse –

this project began last fall and will be completed in time for the upcoming swim season.

A new, 25,000 square foot poolhouse replaces outdated indoor facilities, featuring men's and women's restrooms, a family restroom, concession stand and offices. The project also includes replacement of facility fencing.

Devon Pool Mechanical Building Replacement & Toddler Pool Improvements –

the final phase of improvements for Devon includes the replacement of two mechanical buildings with one facility to house the pool systems, updating mechanical systems as necessary, as well as the replacement of older sections of concrete and rubber decking, and a review of options for updating the toddler pool. Design work will begin this spring, with construction to begin at the close of the season, for completion by 2020.

Reed Road Park Improvements

– this includes an engineering assessment for improving drainage on the athletic fields, and the replacement of the existing playground.

Westover Park Playground Renovations

– this project is in its final stages — with seating and tables to be installed and final punch list items to be completed — and should be open to the public very soon.

Northam Park Tennis Courts

– As recommended by the Parks & Recreation Comprehensive Plan, staff will conduct an assessment of the facility and tennis program in 2019, followed by a design process for renovations to the courts and service building.

Jack Nicklaus Park Improvements

– this primarily privately-funded project comprises a commemorative display highlighting Jack Nicklaus' youth and golfing accomplishments.
If you have questions about any of these projects, contact the Parks & Recreation Department, at 614-583-5300. Click herefor additional construction project details.