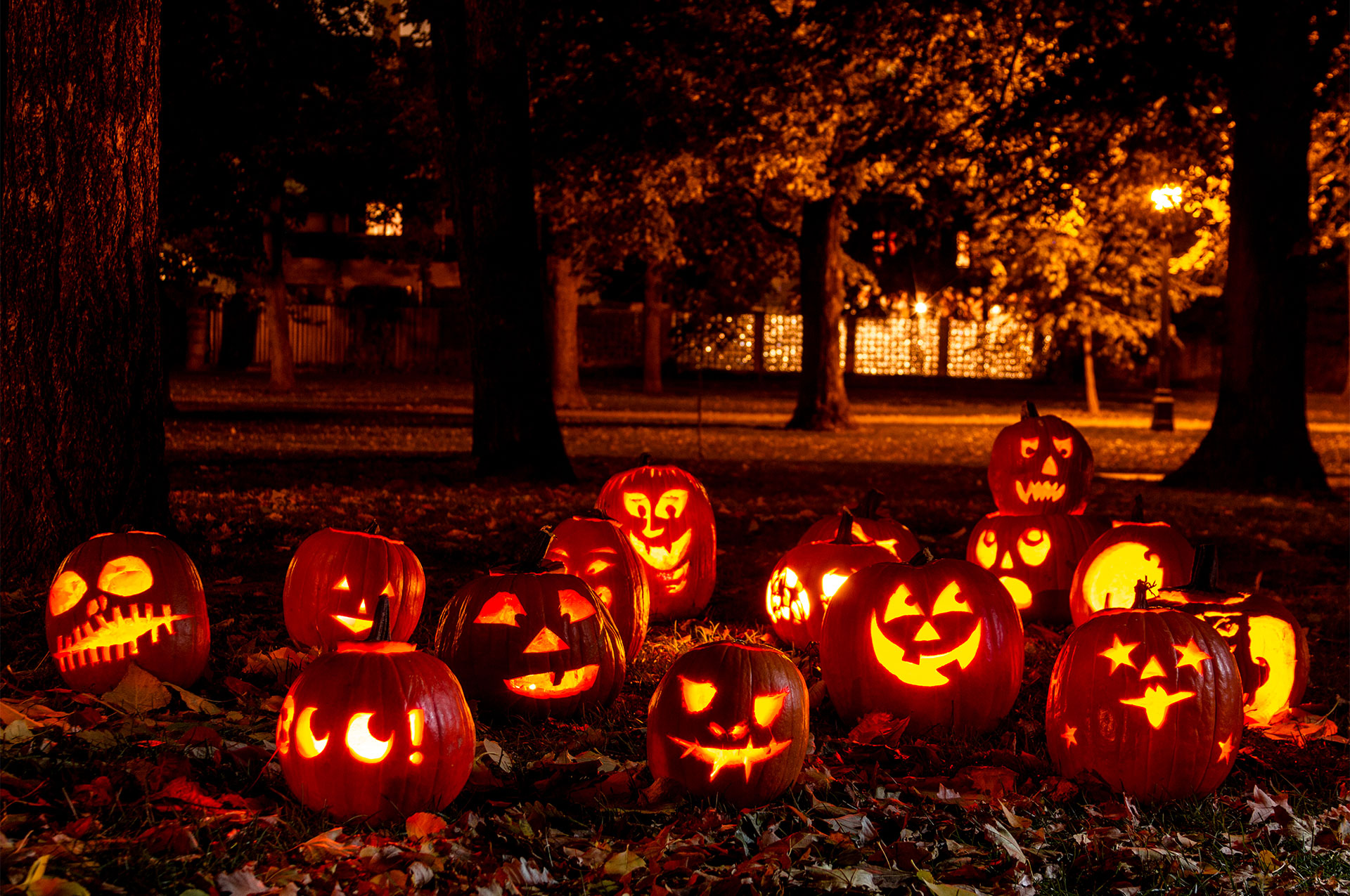 2020 Beggars Night Recommendations
BEGGARS NIGHT WEATHER UPDATE: Please be advised that heavy rain is currently forecasted for Thursday night. For most Central Ohio communities, Beggars Night is a rain or shine community activity and will not be rescheduled. Participating in Beggars Night is a choice, both for parents deciding if it's appropriate for their children to head out trick-or-treating and for residents deciding if they wish to hand out candy at their homes. In light of the weather forecast and additional concerns regarding the rise in COVID-19 cases, families might want to reconsider their plans for this year – perhaps coordinate a small, outdoor trick-or treat with your immediate neighbors for a different date or coordinate something fun with just your family.
While so much about this year has looked and felt different, the City has given great care and attention to how it provides services, and what programs and events are still possible within the health and safety parameters made necessary by COVID-19. Since some community traditions are shared and celebrated across the region, throughout the year City leaders have been part of collective discussions and recommendations on the feasibility of hosting certain activities.
Beggars Night is one of the cross-community activities that is typically celebrated by communities on the same day and time, under the guidance of the Mid-Ohio Regional Planning Commission (MORPC). MORPC teamed with members of the Central Ohio Mayors and Managers Association and the Franklin County Township Association to consider options and health considerations for this mostly outdoor activity.
In late September, a joint statement was issued in support of continuing with this year's Beggars Night activities in Franklin County in celebration of Halloween, while advising residents to make plans that take into consideration appropriate health and safety precautions and are mindful of appropriate social distancing.
Beggars night in Upper Arlington–and for most communities in the region–is scheduled this year for 6-8 pm on Thursday, October 29.
Our Police Division will have officers making their usual patrols through neighborhoods and assisting children if they become lost or scared. After a review of the state and county health and safety recommendations relative to Beggars Night, it was determined that they should not pass out candy this year. This was a difficult decision to reach, since officers and volunteers of the Citizen Police Academy Alumni Group enjoy seeing the children's creative costumes and adding some extra fun for them as they walk through their neighborhoods in search of candy.
In addition to brushing up on our typical list of Beggars Night safety reminders, parents are advised to check the health and safety guidelines issued by Franklin County or the State, and to make sure their children know that patrol vehicles will not be a source of candy this year. Read on for some highlights of these and other safety considerations:
Health and Safety Considerations for Trick-or-Treaters
Wear cloth facemasks appropriate for COVID-19.
Only trick-or-treat with a small group of family members or close friends who you typically spend time with.
Maintain at least six feet from other groups.
Bring hand sanitizer to use between houses.
Only take wrapped candy/treats that are handed to you, don't reach into large bowls or containers.
Don't participate if you feel sick, have a fever or have symptoms of COVID-19.
More households may decide to not pass out candy this year, so don't approach homes that don't have lights and decorations.
Health and Safety Considerations for Treat Givers
Designate one adult to hand out candy.
Wear cloth facemasks appropriate for COVID-19.
Have hand sanitizer for trick-or-treaters and frequently disinfect high-touch surfaces.
Only put out wrapped candy or treats and place them on a table instead of in a large bowl.
Don't participate if you feel sick, have a fever or have symptoms of COVID-19.
Turn off exterior house lights if you are not participating this year.
Additional Safety Tips
Parents should know the route their children plan to take.
Wear clothing and shoes that are appropriate for walking and weather considerations. Carry a flashlight or add something reflective.
Never enter a stranger's house.
Walk, stay on sidewalks and look both ways before crossing the street.
Don't eat the candy until it has been checked by a parent.
Additional Beggars Night Safety Resources: