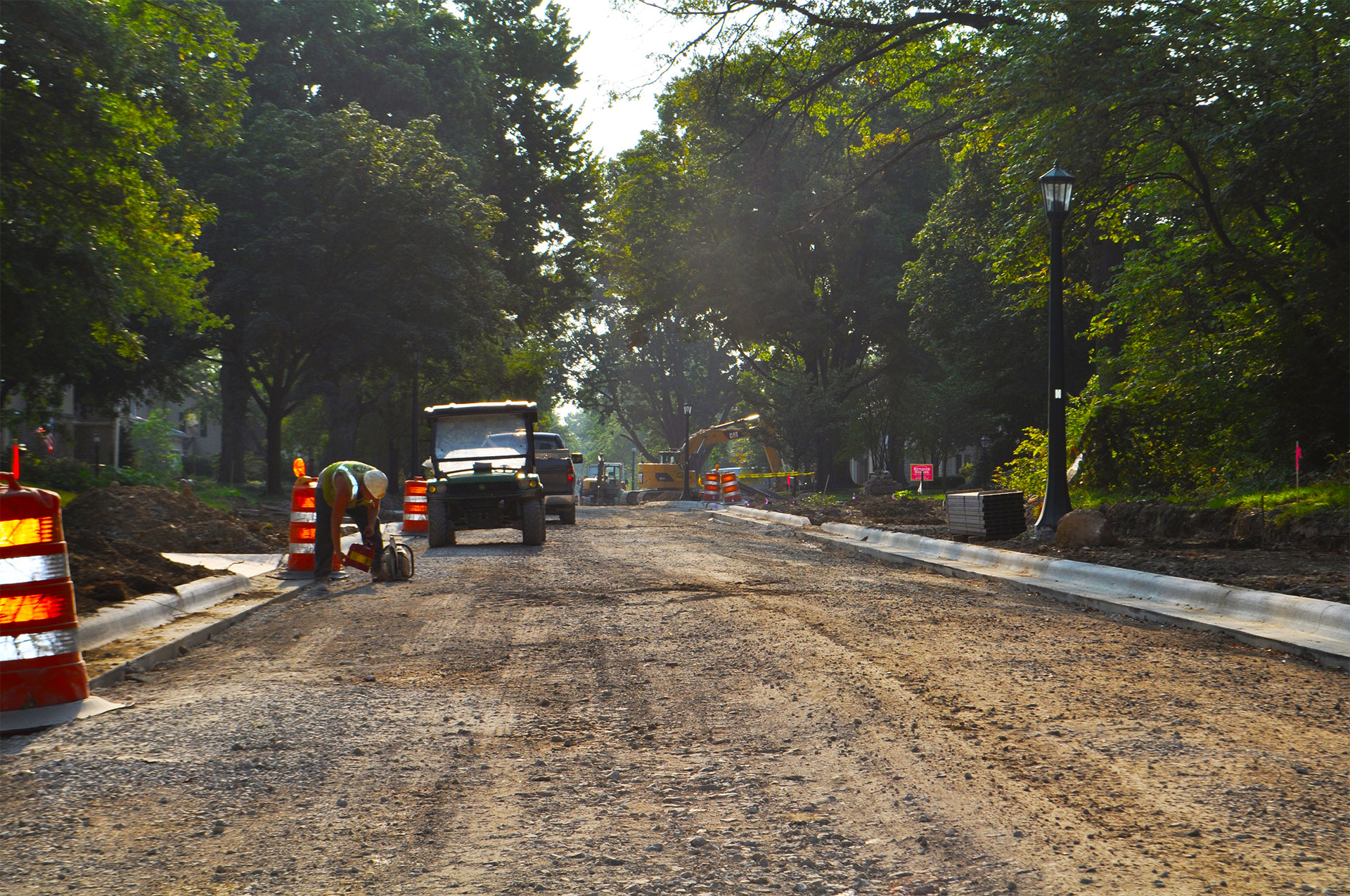 2020 Construction Overview
With Council approving a series of construction contracts in recent weeks, the City's Engineering Division is readying to begin year seven of our expanded 10-year Capital Improvement Program. The pace is not letting up, with another impressive list of projects that is bringing the community's aging infrastructure back up to the standards we expect and deserve. Read on for an overview of this year's list of projects:
2020 Street Reconstruction Program
These projects are comprised of complete road reconstruction, new curb and gutter, driveway apron replacement and storm sewer repairs, on sections of the following streets:
Ardleigh Road – from Somerford Road to Birchcrest Road
Cranford Road – from Sunset Drive to Kioka Avenue
Haviland Road – from Woodbridge Road to Fenwick Road
N Devon Road – from Stanford Road to Waltham Road
Northwest Boulevard Storm Sewer Improvements and Street Reconstruction
This project will improve Northwest Boulevard between Wilshire Drive and Barrington Road while also addressing flooding concerns along the corridor. The work will include street reconstruction, new curb and gutter, new curb ramps and improvements to the storm sewer system. Recognizing that Northwest Boulevard is our Fourth of July Parade route, the construction will begin after our community's most popular day of celebration.
2020 Street Maintenance Program
These projects consist of routine road resurfacing work and spot curb and gutter repairs to prolong the useful life of a street:
Ainwick Road – from Ridgecliff Road to Zollinger Road
Andover Road – from Fifth Avenue to Waltham Road
Coventry Road – from Lane Avenue to Waltham Road
Gateway Drive – from Lane Road to Chartwell Road
Ivanhoe Court – from Cassill Street to the cul de sac
Northam Road – from Tremont Road to Andover Road
Oakmont Road – from Mountview Road to Redding Road
Old Ravine Court – from Sandover Road to the cul de sac
Oxford Alley – from McCoy Road to the dead end
Reedbury Lane – from Langston Drive to the cul de sac
Roxbury Road – from West Devon Road to Fifth Avenue
Yorkshire Road – from Tremont Road to Arlington Avenue
Mountview Road Improvements and New Sidewalks
MARCH 18 UPDATE: As a result of the rapidly evolving COVID-10 situation, this project is currently on hold as a result of a delay in Columbia Gas' schedule. This project was initiated following the 2017-2018 River Ridge/Kingsdale West Study which recommended that the City enhance pedestrian and bicycle connectivity within the River Ridge neighborhood. Work includes road, water and storm improvements, in addition to the new sidewalk that will run from Zollinger Road to Fishinger Road on the west side of the street.
Lane II City Improvements
As part of a Development Agreement between the City and developers of the new hotel and mixed-use project under construction on Lane Avenue, the City is performing several public infrastructure improvements. On Chester Road, this comprises partial curb and roadway replacement work, a new water main and roadway resurfacing. On Westmont Boulevard, the work is comprised of curb and sidewalk replacement, a new water main, and roadway resurfacing.
2020 Sustainable Sewer Solutions
The Environmental Protection Agency required and has approved a Sanitary Sewer Evaluation Survey to identify the most problematic areas in the City for rainwater getting into the sanitary sewer pipes. Following this evaluation, the City developed a 12-year remediation plan called the Sustainable Sewer Solutions Program, which began in 2017. These projects may include renovation, installation of a liner, cleaning or replacement of main sewer lines, sanitary laterals and manholes, and typically require a detour of the sanitary waste using the structure. For 2020, work will be performed on the following streets:
Buckeye Place
Kioka Avenue
Norbrook Drive
Overdale Drive
Full 2020 construction project details—including a map that details construction updates such as any detours or road closures—can be found by clicking here. Additionally, we share project updates via our Facebook and Twitter pages.