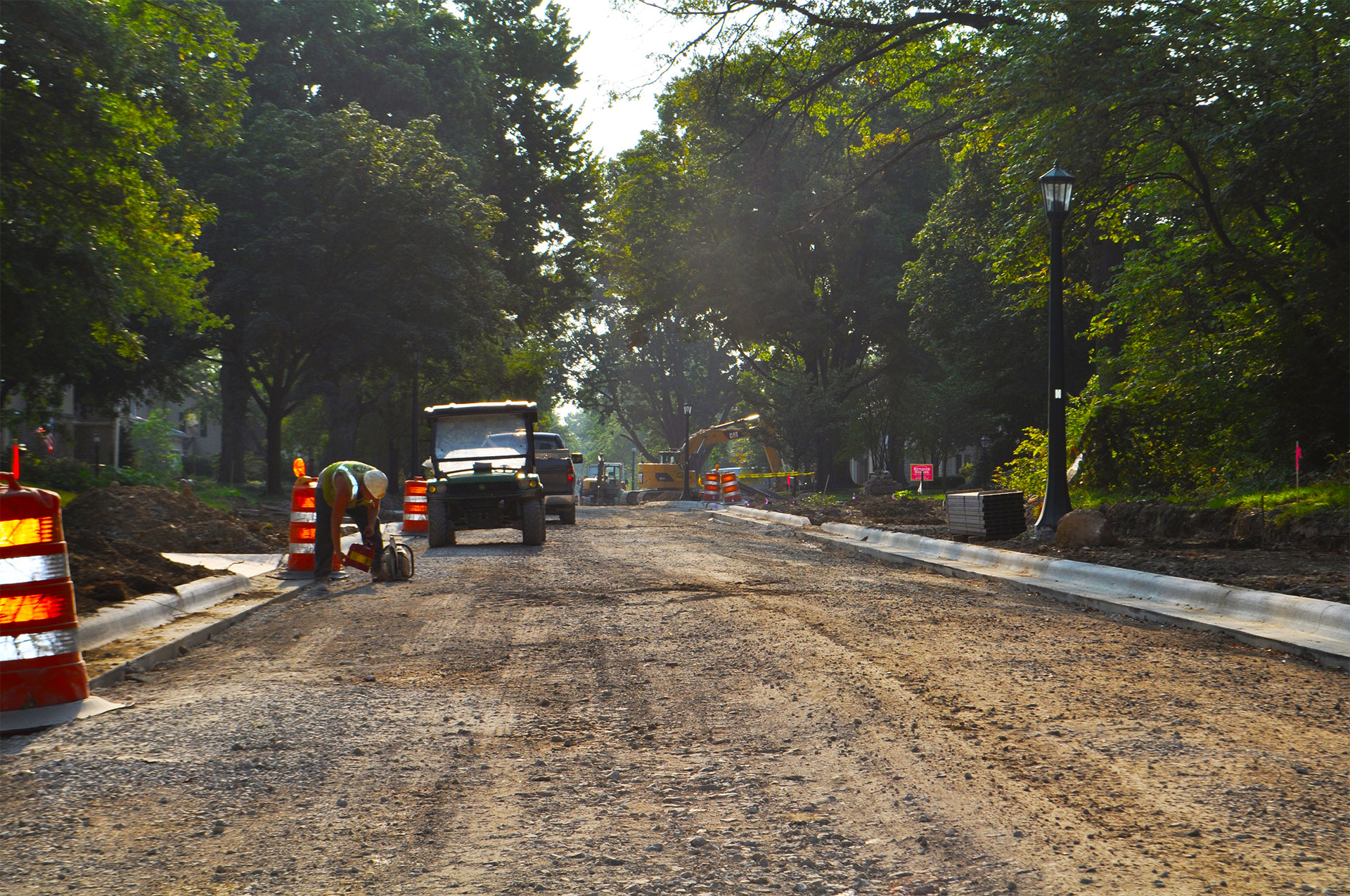 2020 Construction Updates
The 2020 construction season is moving ahead as planned, with some work slated to occur ahead of schedule. Read on for an overview of what's scheduled or already in progress this construction season:
Northwest Boulevard Improvements, Phase 1 – Begins Mid-June
The section of Northwest Boulevard, from Wilshire Drive heading south to Barrington Road, is scheduled for improvements that will address flooding issues by increasing the capacity of the underground storm sewer system. Work also includes street reconstruction, new curb and gutter and new curb ramps. With the unfortunate cancellation of the traditional Fourth of July Parade along Northwest due to the COVID-19 pandemic, the project has been moved up to a mid-June start date.
Street Reconstruction Program
Sections of Ardleigh Road, Cranford Road, Haviland Road and North Devon Road are scheduled for complete street reconstruction, along with new curb and gutter, new driveway approaches and yard restoration once construction is complete. Work on these projects begins mid-June. Homes on the affected streets will receive notices prior to the start of work.
Street Maintenance Program
Work has already begun to undertake routine repairs that can prolong the useful life of a street, including resurfacing of the top layer of pavement and spot curb and gutter repairs. In 2020, work is scheduled for sections of the following streets: Ainwick, Andover, Coventry, Northam, Oakmont, Roxbury and Yorkshire roads, Gateway Drive, Ivanhoe and Old Ravine courts, Oxford Alley, and Reedbury Lane.
Lane II City Improvements
The City is performing a series of public infrastructure improvements for the Lane II project, through a Development Agreement with the developers. On Chester Road, between Lane Avenue and Wilshire Road, this includes curb and sidewalk replacement work, a new water main and street resurfacing. On Westmont Boulevard, running up to Northam Road, this includes curb and sidewalk replacement, a new water main and street resurfacing. Work began last fall and is expected to continue through November 2020.
Mountview Road Improvements
Beginning mid-April with a fall completion date, this project will improve the section of Mountview Road between Zollinger and Fishinger, and includes waterline and storm sewer improvements, new curb and gutter, street resurfacing and a new sidewalk on the west side of the street.
Sidewalk Maintenance Program
The Sidewalk Maintenance Program is comprised of periodic inspections of existing sidewalks to determine if repairs or replacement work is needed. This year's Sidewalk Maintenance Program will begin this summer for much of the central part of the City. Earlier this year, property owners received a letter from the City if any necessary sidewalk repairs were their responsibility.
The City's website features a Construction Updates page, which includes a project Story Map that is updated frequently with the current status of all projects occurring in the City, including Parks Capital Improvements.
If you have questions about any of these projects, contact the Engineering Division here.