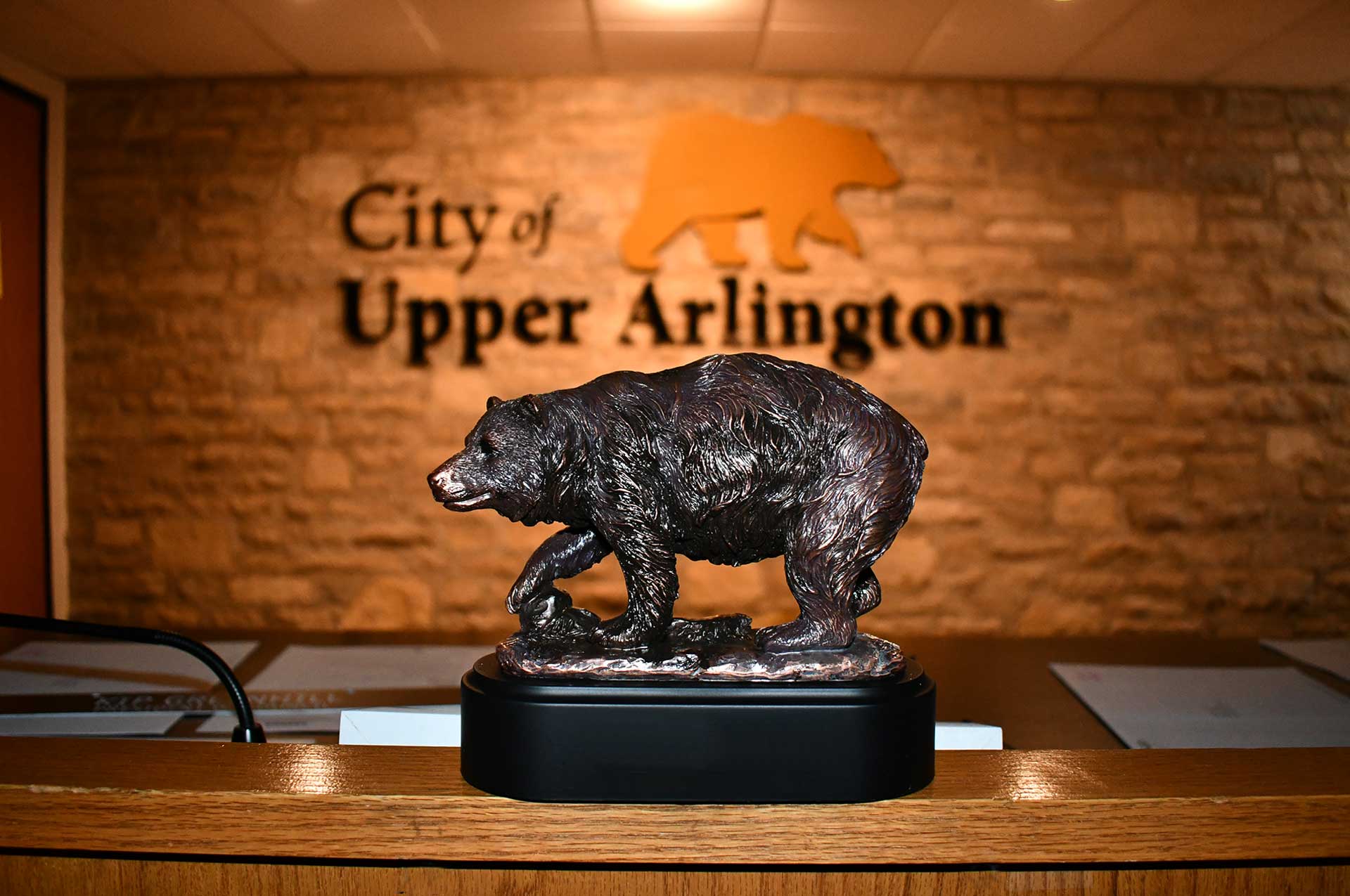 2021 Community Awards Recipients
A long-held tradition for the City at the start of each year is a celebration of the best in our community, through the annual Community Awards program. At the February 17 State of the City Address and UA Community Center joint meeting, we announced our 2021 winners:
Business – Gallo's Kitchen
Tommy Gallo puts his entire soul into the food he serves! The pasta sauce he makes daily was his grandfather's recipe, and he is visibly proud of carrying on that family tradition. On any given night, you will see Tommy warmly greeting his patrons, often sharing an embrace or a laugh. Tommy's energy is infectious and he frequently brings out free samples of different dishes for his regulars to try. Staffing and supply shortages have been a huge challenge to overcome, but somehow Tommy pulls off amazing menus night after night. Gallo's Kitchen is a neighborhood gathering place and part of the community's fabric.
Community Enrichment – UA Gives Back
When the pandemic hit, Kelly Cantwell started a group called UA Gives Back on Facebook, with Elizabeth Blank, a teacher at Hastings, and Genny Futrell. They have supported a number of non-profits including Home For Families (HFF), Heart to Heart Food Pantry, Student Success Stores, Star House, Moms2Be, Open Shelter and others. With 600+ members in the group, their favorite organization has been HFF, providing 150 backpacks filled with school supplies the past two years and gifts to 100 children over the past two holiday seasons. HFF provides support to 800 families to help them find housing and food for their families.
Our congratulations to the following nominees: Kim Starr, Krystin Macaluso, Katie White & Jennifer Sega, Equal UA, Gloria Heydlauff, Chris Potts.
Community Safety – Hare Family
The Hare family's life was turned upside down when their son was born with rare infant
leukemia. As they navigated an eight-month in-patient hospital stay, they founded The Callahan Murphy Hare Foundation to raise critical funds for pediatric cancer research. In just five months, their foundation raised over $50,000 and started by contributing to innovative research at Nationwide Children's Hospital. The Hares have big plans for their foundation to further support the need to do better for our children.
Senior – Ann Gabriel
Ann has been devoted to UA for decades. Since her retirement from OU in 2019, she has dedicated her time to serving as a senior volunteer in the civic, governmental, professional and philanthropic arenas. Her current and most recent volunteer activities include: Treasurer, UA Community Foundation; Treasurer, Riverside Child Care Center, Riverside United Methodist Church; Citizen Financial Review Task Force, Chair (2019); former UA Library Board of Trustees; 2021 Volunteer for UA Stage and Golden Bear Scare. Ann generously shares her time, talents, and money with the community she loves. Most notably, she contributed to the 2018 UA Centennial Legacy Project, by sponsoring one of the stations on the Centennial Plaza and History Walk in honor of her parents.
Youth – Tess Short
After her brother was diagnosed with a rare form of cancer, Tess (a 3rd grader at the time) began to worry about her brother and her parents. Tess re-discovered a bear her brothers had given her when she was born. This helped comfort her and manage her worries. One day, Tess decided to write a story titled, The Worry-Free Bear, about a girl who is battling cancer. Tess showed her story to several teachers and classmates at Greensview Elementary. They loved it and decided to publish the book to raise money for childhood cancer research AND to provide books and Worry-Free Bears to patients and siblings battling cancer. Tess' positive attitude and constant smile is contagious, so it was no surprise that the communities of Greensview, UA, and beyond rallied behind her, the Short family and this project, to generously fund 500 books and 525 stuffed bears.
Our congratulations to the following nominees: Kennedy Beebe, Jiwon Son, Girl Scout Troop 6205–Kathryn O'Brien, Cate Seabloom, Charlotte Davis, Kaydence Baker; Leah DeCapua.
For more on our nominees and winners, click here.