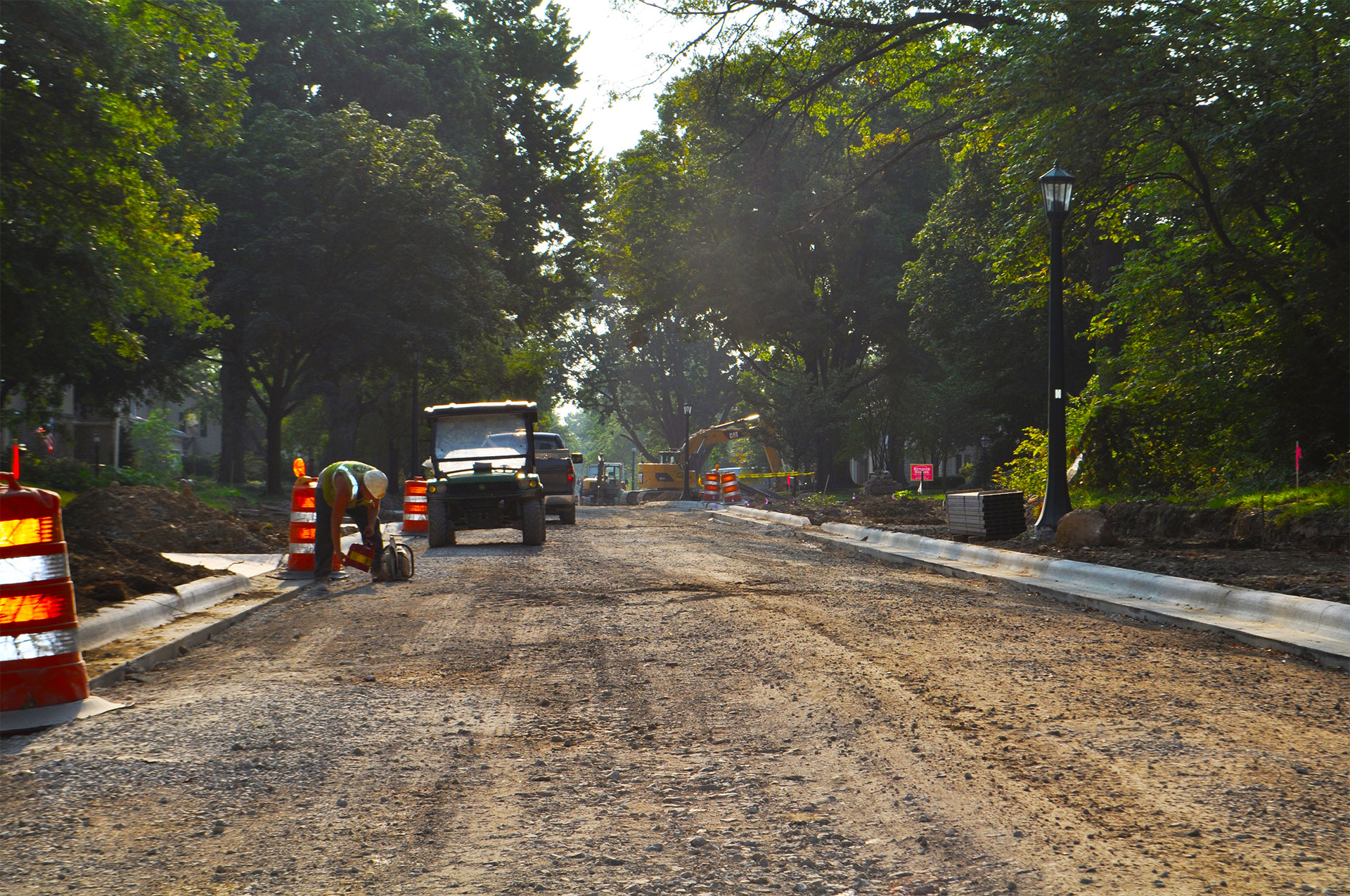 2021 Construction Updates
Street Reconstruction Projects
May 20, 2021
Three Street Reconstruction Projects are scheduled to begin the week of May 24:
Somerford Road, beween Zollinger Road and Ridgecliff Road
Vassar Place, between Northam Road and Harlton Court
Guilford Road, between Coventry Road and Northwest Boulevard
Residents on the impacted sections of each street have received direct communications from the City's Engineering Division relative to the project and what to expect.
To learn more about the City's 2021 Street Reconstruction Projects, visit our Construction Updates page, where you'll find a fact sheet and an FAQ document.
Fishinger Road Phase 2 Improvements
Surveying work is occurring along the section of Fishinger Road between Riverside Drive and Mountview Road, as part of design development work for the Fishinger Road Phase 2 Improvement Project. This work is expected to continue through the summer. Representatives from various consultant firms, including environmental, design and survey personnel from Arcadis, Lawhon and Associates, DHDC, and EMH&T will be collecting data along the public right-of-way and in some cases on private property fronting Fishinger. The affected property owners have been notified of this work via a mailed notice. These field personnel will not be versed in all the details associated with this project, they will simply be collecting information necessary for development of the project as directed by their project leads.
A public meeting will be scheduled in the fall, at which time residents will be invited to review the draft designs for both waterline and roadway improvements. Construction for this second phase of improvements on Fishinger Road is slated for 2023.
If you have any questions about the Fishinger Road Phase 2 Improvement Project, please contact the Engineering Division, by calling 614-583-5350 or via email, at [email protected].
---
2021-2030 Capital Improvement Program
2021 Construction Updates