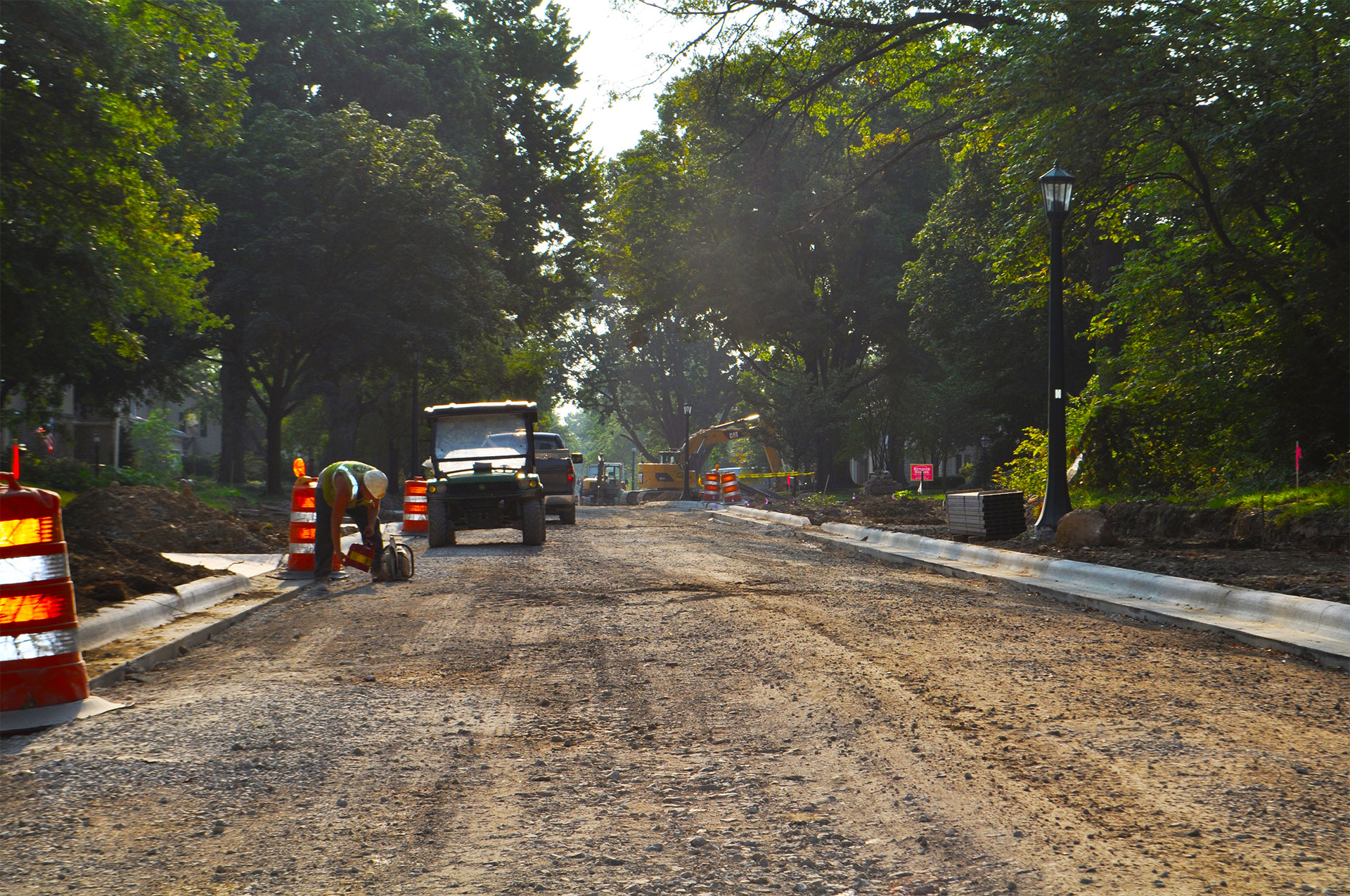 2022 Construction Updates
May 16, 2022
Fishinger Road Construction Update – After Hours Electrical Work
On the evening of Tuesday, May 17, electric utility relocation work will be performed at the entrance to the Fifth Third Bank on Fishinger Road at Five Points, from 6 pm-1 am. This work is part of advance preparations for the Fishinger Road Reconstruction project. Every effort will be made to minimize noise and light impacts, however the contractor will be able to use heavy equipment – such as a saw cutter – if needed, between 6-10 pm. Traffic will not be affected. Our apologies for any inconvenience that may be caused by this work.
May 11, 2022
Waltham Road Closure
Waltham Road will be closed between Riverside Drive and Malvern Road, from 7:30 AM to 4 PM daily for gas line work. Traffic will be detoured on Cambridge Boulevard. Work is expected to be complete by Friday.
---
May 6, 2022
Gateway Waterline
Waterline construction on Lane Avenue is scheduled to begin Monday, May 9 as part of the Gateway Development.
This project includes the installation of a 12-inch waterline in the eastbound lanes of Lane Avenue, from North Star Road to just east of the Gateway Development. Road closures are expected on North Star Road and lane closures are expected on Lane Avenue, however residents within the work zone will continue to have access to their driveways throughout the project. This work is expected to be completed in approximately 4-6 weeks.
---
May 2, 2022
McCoy Road Phase 2
Work began on this project the week of May 2. A temporary road closure is in place for traffic heading west/north on McCoy Road, between Folkstone Road and Lymington Road. Motorists are being detoured east on Folkstone Road, then north on Langport Road back to Lymington Road. This closure is expected to be in place through mid-May, weather permitting.
Initial work includes the setup of traffic control signs, survey layout, equipment delivery, and saw-cutting the pavement. The contractor will begin with the installation of curb bump-outs at Lymington Road and Oxford Drive, along with other spot curb repairs. Also included in this project is the replacement of the existing retaining wall west of Clairmont Road, and sidewalk replacement from Oxford Drive to Clairmont Road. Following these repairs, McCoy Road will be resurfaced from Woodbridge Road to Riverside Drive.
There will be no parking allowed on the roadway 7:30 am-7 pm, Monday through Friday for the duration of the project.
---
2021-2030 Capital Improvement Program
2022 Construction Updates