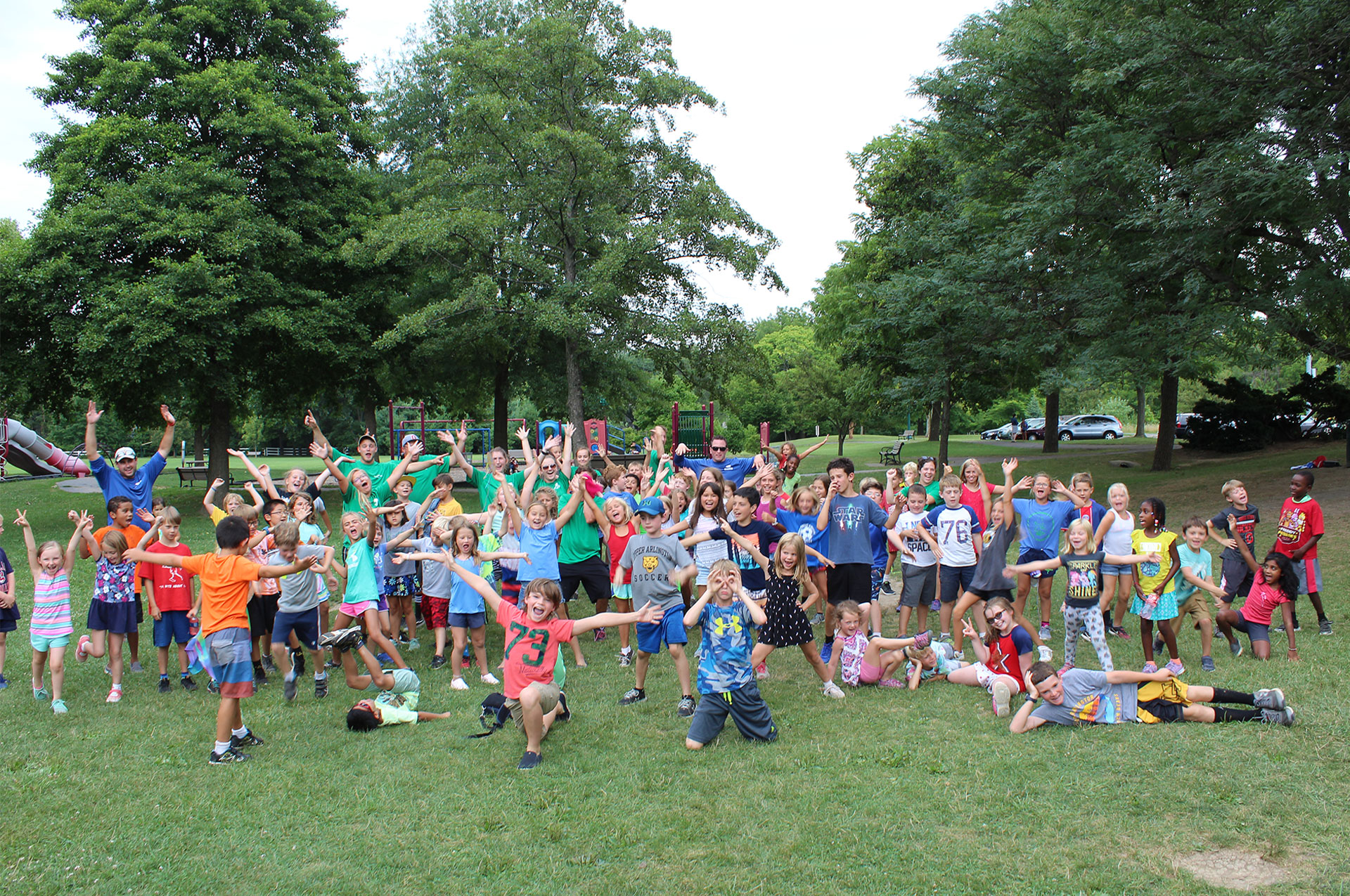 2021 Summer Day Camp Operation Information
We are looking forward to providing Summer Day Camp – for children ages 6-12 years – for our community this year. While camp may look a bit different from the traditional structure, you can be assured that our staff will provide an engaging, safe and fun camp experience for your child.
We have made several modifications to our 2021 Summer Day Camp program to ensure best practices are in place for the safest environment possible for your child and to meet Ohio Department of Health (ODH) and Franklin County Public Health guidelines. Camp structure is based on the necessary social distancing requirements for indoor spaces, which allows more than the 10-person limit in place for camp last year. Children must turn six by July 1, 2021 to participate.
 Camp Dates
10-Week Camps: June 7 – August 13
8-Week Camps: June 7 – July 30
 Camp Locations, Capacity and Cost
Camp capacity varies based on the size of each location. Enrollment capacity is based on the ability to provide each camper with six feet of social distance space in the facility.
Registration will consist of three options: full 10 week, full 8 week and weekly. Full camp registration (8- or 10-week program) will be available to residents for one week.  The following week, residents may register for individual weeks that fit their schedule. Thereafter, any remaining spaces will be available for non-residents.
Camps are staffed at a 1-12 ratio.
| | | | |
| --- | --- | --- | --- |
| Location | Capacity | Weeks of the Program | Cost |
| Thompson Park North Shelter | 40 | 10 | $2,000 Full/$220 Weekly |
| Reed Road Park Shelter | 30 | 10 | $2,000 Full/$220 Weekly |
| Hastings 1 / The Barn * | 22 | 10 | $2,000 Full/$220 Weekly |
| Tremont 2 / Fancyburg * | 22 | 10 | $2,000 Full/$220 Weekly |
| Northwest Kiwanis SNACK CAMP (Tremont 1)* | 12 | 8 | $1,600 Full/$220 Weekly |
| Tremont 3 | 22 | 8 | $1,600 Full/$220 Weekly |
| Hastings 2 | 22 | 8 | $1,600 Full/$220 Weekly |
| Hastings 3 | 22 | 8 | $1,600 Full/$220 Weekly |
*Hastings 1 and Tremont 2 will move to the Amelita Mirolo Barn and the Fancyburg Park Shelter for the last two weeks of camp
Camp Payments
Full 10 week ($2,000)
$400 due at registration
$400 due as follows: May 3, June 7, July 6, August 2
Full 8 week ($1,600)
$400 due at registration
$400 due as follows: May 3, June 7, July 6
Weekly
50% of total due at registration. Remaining balance due for each camp week 14 days prior to the start of camp week.
Refunds available for COVID-19 related reasons only
Registration Information
Registration will open in stages, beginning with Full Summer Registration for Residents only. If spaces remain at the end of this first registration phase, Weekly Registration will be available to Residents only, followed by open registration for Non-Residents, per the following schedule:
Summer Day Camp Full Registration – Residents Only
Opens: 6 am, Tuesday April 6, through Sunday April 11
Summer Day Camp Weekly Registration – Residents Only
Opens: 6 am, Wednesday April 14
Summer Day Camp Weekly Registration – Non-Residents
Opens: 6 am, Tuesday April 20
Northwest Kiwanis SNACK Camp
The City will offer Northwest SNACK Camp for children with intellectual disabilities. The camp will run for eight weeks from June 7 – July 30, at Tremont Elementary in Classroom 1.
Camp Hours
Northwest Kiwanis SNACK Camp: 8 am – 4 pm
All Other Camps: 7:15 am – 6 pm
Camp Activities
We plan to go on a field trip each week. Field trip locations are planned to be outdoors such as a Metro Park.

Locations have not been finalized and are subject to change
Each camp may take small walking field trips to other parks, the library, an ice cream shop or restaurant.
Field Trip costs vary and are the responsibility of each participant.

Each camp location may visit the UA pools three-four days per week. Pool admission is included in the registration fee.
Toys and shared items will be cleaned and sanitized, but campers will be sharing crafting supplies, balls, games, and other items within their classroom group.
Campers and staff will follow rigorous handwashing procedures as required by the ODH.
Due to the unique requirements this year, campers will be expected to follow directions concerning distancing, staying with their group, masks, and other requirements.
Transportation
We will utilize school buses and our own passenger bus to transport campers to and from field trips and the pools.
Camp Capacity and COVID-19
Should any future changes in ODH Guidelines require a reduction in the number of attendees at each location, we will conduct a lottery of current enrollees to determine who can still attend. Anyone not selected will receive a full refund.
We ask that all parents/guardians become familiar with the following COVID-19 policies and procedures. *COVID-19 Policies & Procedures subject to change in accordance with a Federal, State, and local guidelines.
Mandated Temperature-Checking
To prevent and limit the spread of COVID-19, all campers and staff will adhere to a strict temperature checking procedure to identify those with a temperature of 100.0℉ or above
Staff temperatures will be checked daily upon arrival.
Children must be checked each morning by staff.
Campers with a temperature of 100.0℉ or above will not be admitted for the day.
Campers' temperatures may be checked during the day if staff suspects a fever.
Campers and staff will be sent home if they have a temperature of 100.0 ℉ or above.
Campers must be fever-free for 24-hours, without the use of fever-reducing medication, before they may return to camp.
Drop-off and Pick-up
SNACK Camp: 8 am – 4pm, All other Locations: 7:15 am – 6 pm
Do not send your child to camp if they are sick, or if someone in your household or in close contact has COVID-19, or is suspected of having COVID-19.
To comply with the required temperature checks, the drop-off procedure will be more time consuming than in past years.
As outlined above, children must have their temperature taken by day camp staff before being allowed to enter camp for the day. Parents/Guardians may not leave until staff have verified that the camper's temperature is under 100.0℉.
Parents/guardians will be prohibited from entering the camp location based on guidance from the ODH (except for emergency purposes).
No children will be allowed to walk alone to/from camp; because of the requirement for parents/guardians to be onsite until temperature is confirmed to be acceptable.
Families are encouraged to have the same parent/guardian pick-up and drop-off each day to limit exposure.
Campers must wash their hands upon entering at the beginning of the day and before exiting their classroom for pick-up.
Masks
Parents must wear masks at drop-off and pick-up.
All campers and staff are required to wear a mask/facial covering while entering, exiting, and participating in a recreation services programs (unless engaged in active exercise, eating, or drinking). When campers and staff are not wearing a mask/facial covering, they are required to social distance and maintain six feet between themselves and others
Campers must bring a face covering or mask, with name marked on it, with them to camp daily; we will not be supplying masks for campers.
Social Distancing
Campers will be required to maintain a three-foot distance from other campers and staff whenever possible
Sanitization and Hygiene
Day Camp Staff will provide campers with information and demonstrations on the preventative practices all camp members should abide by to prevent the spread of COVID-19, including; wash hands often with soap and water for at least 20 seconds. (Campers will be required to sanitize hands upon arrival to camp daily)Use hand sanitizer in the absence of soap and water. Cover coughs and sneezes with a tissue or inner elbow. Avoid touching eyes, nose, and mouth with unwashed hands. Stay home if you are experiencing any signs or symptoms of Covid-19.
Facility Sanitation: Camp staff will be required to clean and disinfect communal spaces, shared items, and frequently touched surfaces daily after each use and at the end of the camp day.
Confirmed or Suspected COVID-19 Cases
In the instance of confirmed or suspected COVID-19 case, our camps are to follow our communicable disease plan, and will contact the Franklin County Public Health Department for further guidance.

Exposed Camper: If our camps are notified that an employee or participant has tested positive for COVID-19, parents/guardians of campers directly exposed to this individual will be contacted immediately, via email. Exposure is defined as meaning less than 6 feet or more than 10-15 minutes either with or without a mask. (Following direct exposure notification, parents/guardians will be contacted by a member of the camp administration team and provided additional detailed information in regards to quarantine, return to camp dates, refunds, etc.)
Non-Exposed Camper: If our camps are notified that an employee or participant has tested positive for COVID-19, parents/guardians of non-exposed campers will be contacted, via email, with information on the occurrence and a response provided in interest of situational awareness and transparency.