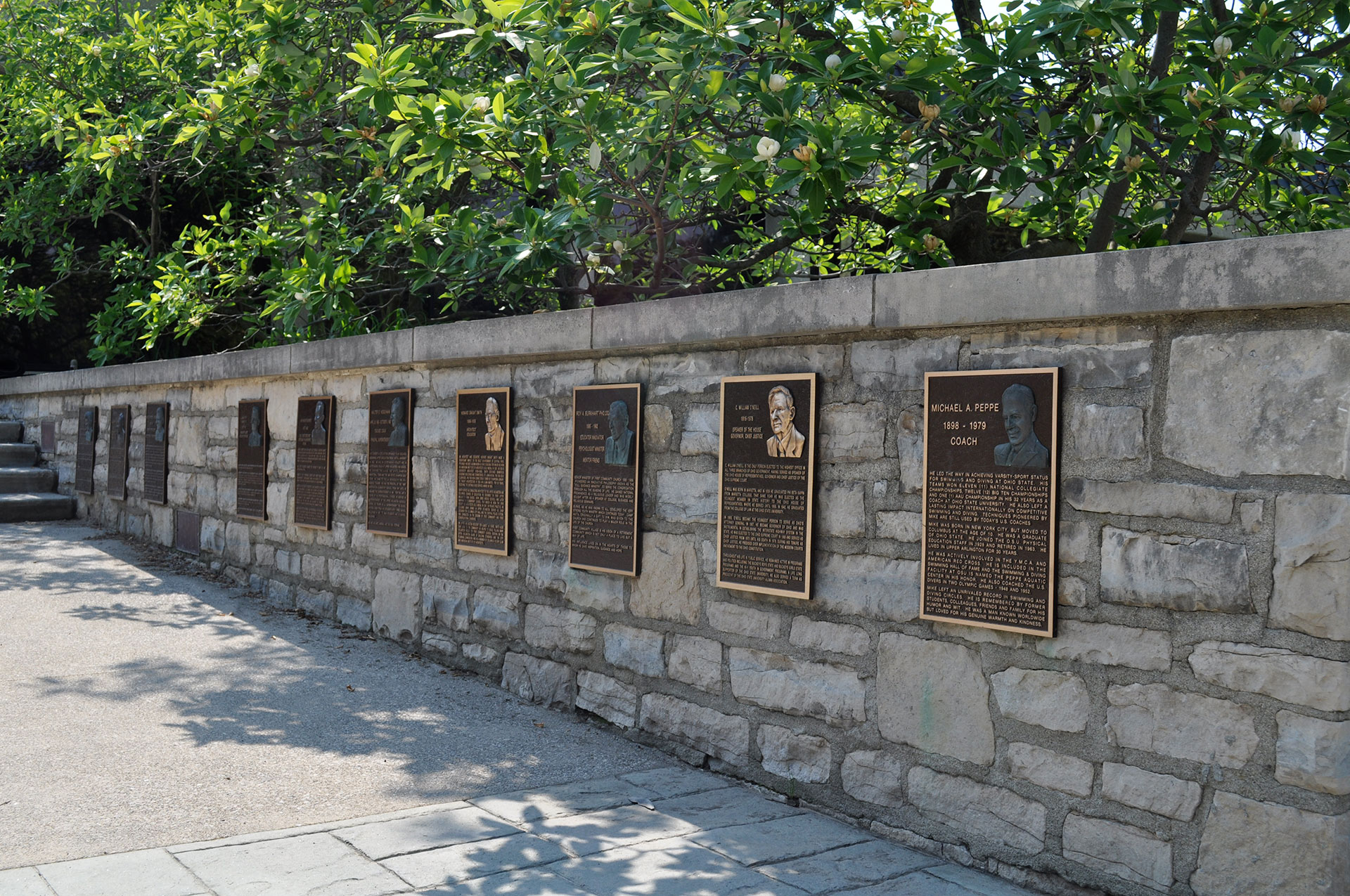 2022 Wall of Honor Ceremony
3 pm, Sunday, May 22
3600 Tremont Road
The City of Upper Arlington and the Upper Arlington Historical Society invite the community to join us for the 2022 Wall of Honor Ceremony, beginning at 3 pm on Sunday, May 22 at the Municipal Services Center, 3600 Tremont Road. Two former Upper Arlington residents with ties to the arts – artist Donald Lawrence Dodrill and cinematographer Dr. Robert W. Wagner – will join the 40-plus individuals memorialized on the Wall of Honor for their contributions to the community, the region and beyond.
Don Dodrill was an important contributor to the cultural arts of Upper Arlington and Central Ohio for over 50 years. He was a co-founder of the Upper Arlington Labor Day Arts Festival, exhibiting at the event for 45 years. He also taught watercolor and drawing classes for the City's LifeLong Learning adult education program. He was one of the founding members of the Upper Arlington Art League in 1973, and was an active exhibitor, award winner and supporter of the league's fall and winter show. He served on the Cultural Arts Commission and played an important role in the development of cultural arts activities for the broader community, including the Central Ohio Watercolor Society, Ohio Watercolor Society, American Watercolor Society, and the Ohio State Fair.
Robert Wagner was a professor and producer/director of cinema and photography. He led and developed the Department of Photography and Cinema at OSU into one of the most respected teaching institutions in the U.S. He could call many Hollywood Stars friends – bringing Charlton Heston and legendary film directors Frank Capra and George Stevens to speak with his students. Dr. Wagner received many lifetime awards, including the Eastman Kodak Lifetime Achievement Gold Medal and the Academy of Television Arts and Sciences Distinguished Service Award. He was a lover of everything UA, serving on the Cultural Arts Commission, and writing and producing the film documentary Portrait of Our Town – Upper Arlington. He also contributed photographs and research to the first edition History of Upper Arlington, and was a member of the 1976 UA Bicentennial Committee, as well as establishing the UA Photographic Society.
For additional details about the Upper Arlington Wall of Honor, visit uahistory.org.