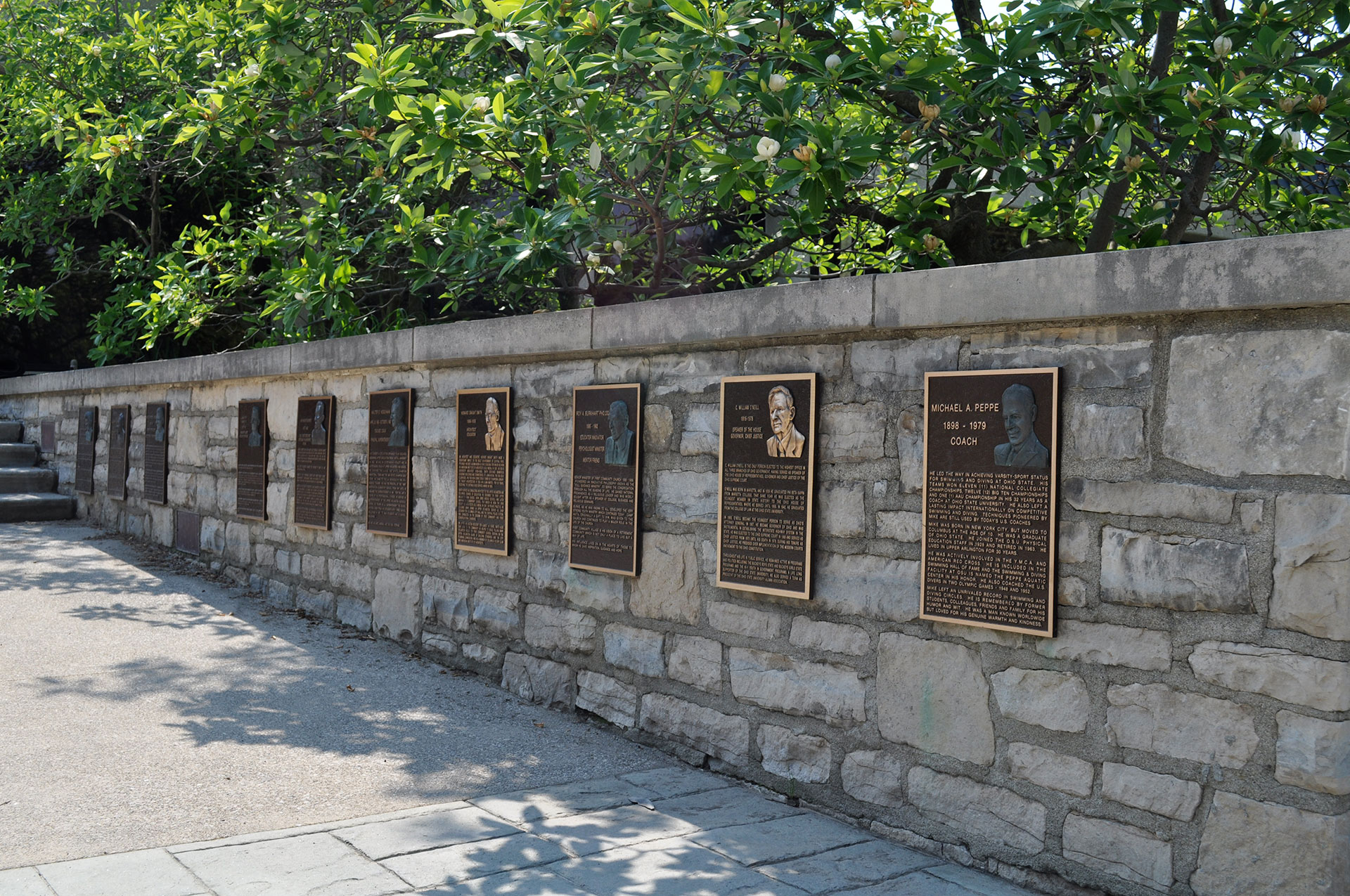 2022 Wall of Honor Nominations Now Open
DEADLINE: January 14, 2022
The Upper Arlington Wall of Honor program provides an opportunity to reflect on our community's blessings by identifying and recognizing the many talented former residents who were dedicated to their community, the region or beyond, with outstanding achievements in the arts, professions, politics, science, education, sports, religion, commerce, philanthropy, public service or other notable field.
Past honorees have included cancer activists and community volunteers Stefanie Spielman and Cindy Dyas, Wendy's founder Dave Thomas, former Ohio Governor James A. Rhodes, women's rights activist Mary Egerton Miller, King G. Thompson and Benjamin S. Thompson who founded Upper Arlington, OSU football coach Wayne Woodrow (Woody) Hayes, and Dr. Bertha Bouroncle, who played a lead role identifying and developing treatment for a form of leukemia.
In preparation for the 2022 program—a joint project of the Upper Arlington Historical Society and the City of Upper Arlington—nominations are now being accepted through Friday, January 14, 2022. Please take time in the coming weeks to help us identify a deceased Upper Arlington resident whose professional, philanthropic, volunteer or public service significantly impacted Upper Arlington and the greater community. To be eligible for consideration, the nominee must have been deceased a minimum of three years.
The 2022 recipient will be announced in February and recognized at a special ceremony on Sunday, May 22, at which time a bronze plaque will be added to the limestone wall of the Municipal Services Center Plaza in their honor.
If you have questions about the Wall of Honor, please contact the Upper Arlington Historical Society, 614-470-2610.