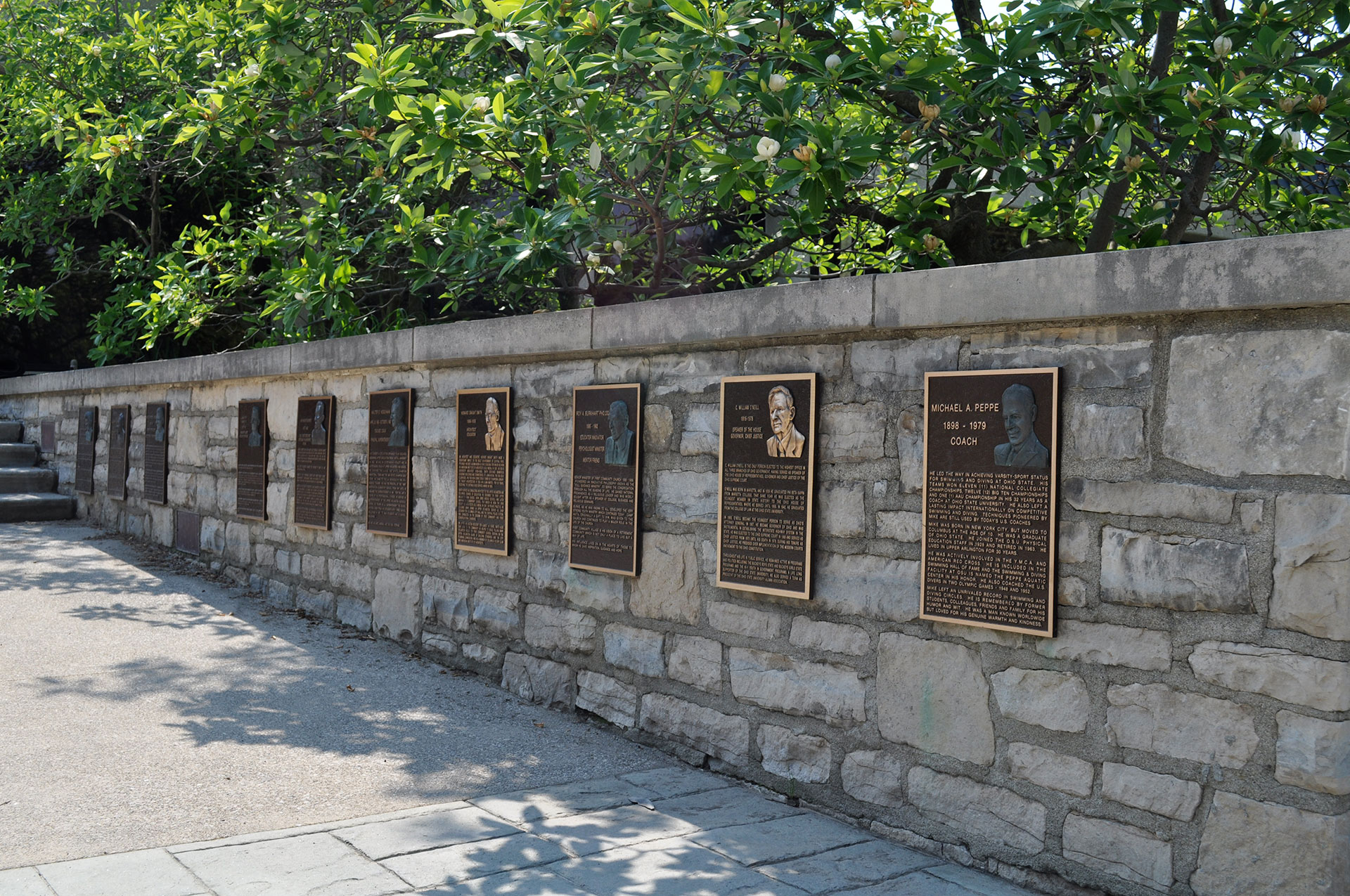 2023 Wall of Honor Ceremony
3 pm, Sunday, May 21
3600 Tremont Road
The City of Upper Arlington and the Upper Arlington Historical Society invite the community to join us for the 2023 Wall of Honor Ceremony, beginning at 3 pm on Sunday, May 21 at the Municipal Services Center, 3600 Tremont Road. Two women with strong ties to our youth and education – Robin Hess Comfort and Joanie Igel Dugger – will join the 40-plus individuals memorialized on the Wall of Honor for their contributions to the community, the region and beyond.
Robin was relentlessly positive in her work with the Upper Arlington Schools and throughout the community. She was a driving force behind the District's efforts to provide quality education to all students and worked especially hard on behalf of special education students. As a member of the School Board, Robin played a pivotal role in the facilities master planning project, helping to bring thousands of community voices into a process that ultimately led to a monumental transformation of the district's educational facilities. Robin's community service extended beyond the schools, including serving on the UA Women's Club, volunteering for the Columbus Museum of Art, serving on the March of Dimes Board, and as founder of a Lupus Foundation of America Local Support Group.
Joanie Dugger's life centered on family and community service. As Executive Director of the Upper Arlington Education Foundation, Joanie fueled the sparks of creativity throughout the District, helping students and educators dream big, and creating the Golden Bear Bash annual fundraiser, raising over $1 million dollars during her tenure. Joanie also served as Executive Director for the Alumni Association, as Co-Chair of four successful School District levy issues, and volunteered on various PTO and booster groups.
For additional details about the Upper Arlington Wall of Honor, call the UA Historical Society at 614-470-2610 or click here.