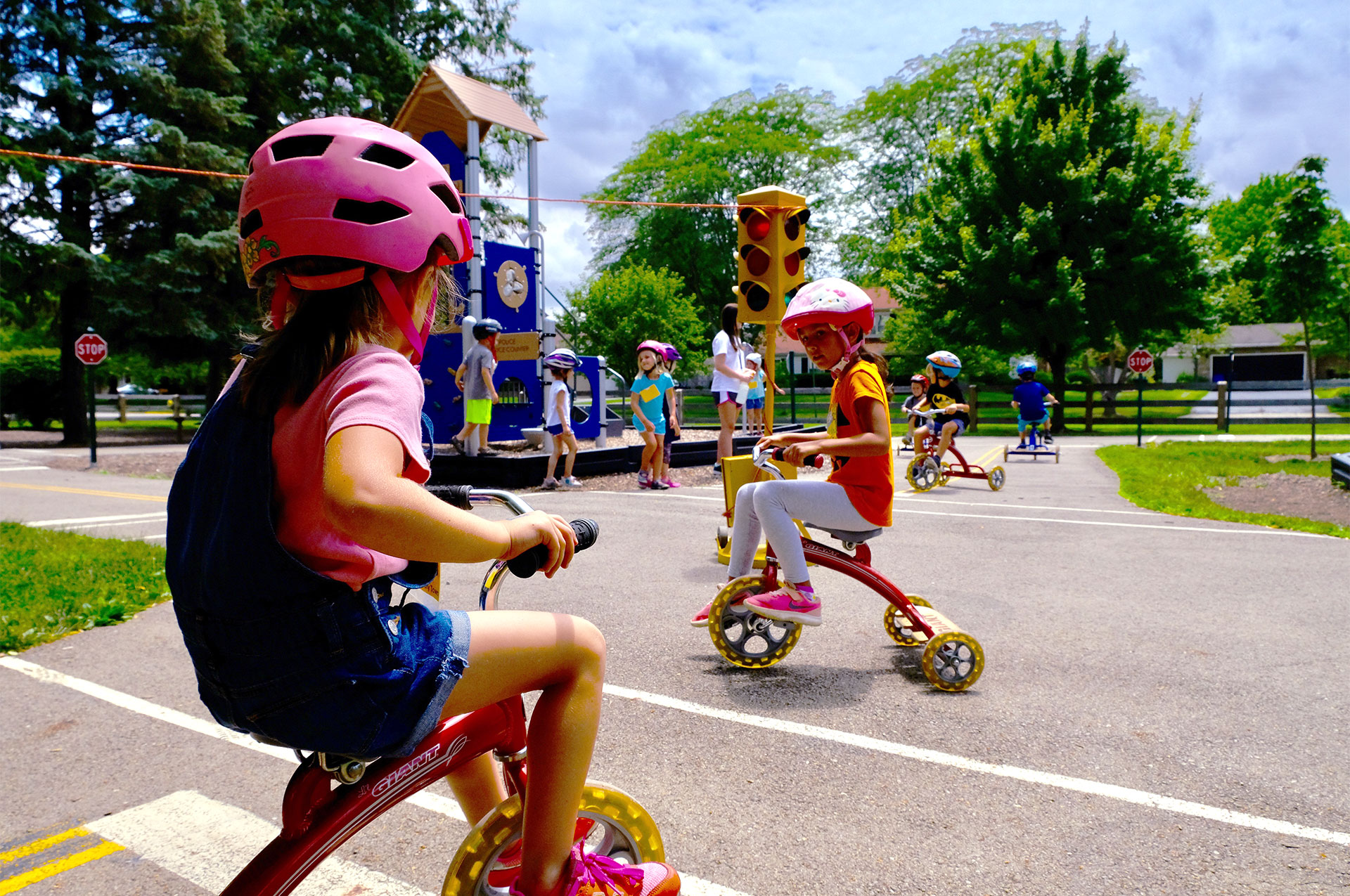 A Few Changes to this year's Safety Town
There's no question that one of the most popular programs for kids in Upper Arlington is Safety Town. This annual safety education program teaches children how to make wise decisions in potentially dangerous situations, and how to handle emergencies in their young lives. Students also learn about pedestrian and traffic safety by tricycling about a miniature village, complete with streets, sidewalks, buildings, stop signs and a working traffic signal.
Due to the popularity of this program, different registration start dates will be available for residents and non-residents. Resident registration opens Wednesday, March 20 at 6 am. Non-Resident registration opens Friday, March 22 at 8 am.
The 2019 Safety Town program will be held at Greensview Elementary School, 4301 Greensview Road, on the following dates:
Monday, June 17-Friday, June 28, 9 am-Noon
Monday, June 17-Friday, June 28, 1-4 pm
Monday, July 8-Friday, July 19, 9 am-Noon
Monday, July 8-Friday, July 19, 1-4 pm
Safety Town costs $100 for UA residents and non-residents. Children entering kindergarten or first grade are eligible but they must be five years of age prior to September 30, 2019 in order to qualify.
To register, click here on or after March 20 if you are a UA resident, OR on or after March 22 if you are a non-resident. Remember, classes fill quickly, so don't delay.