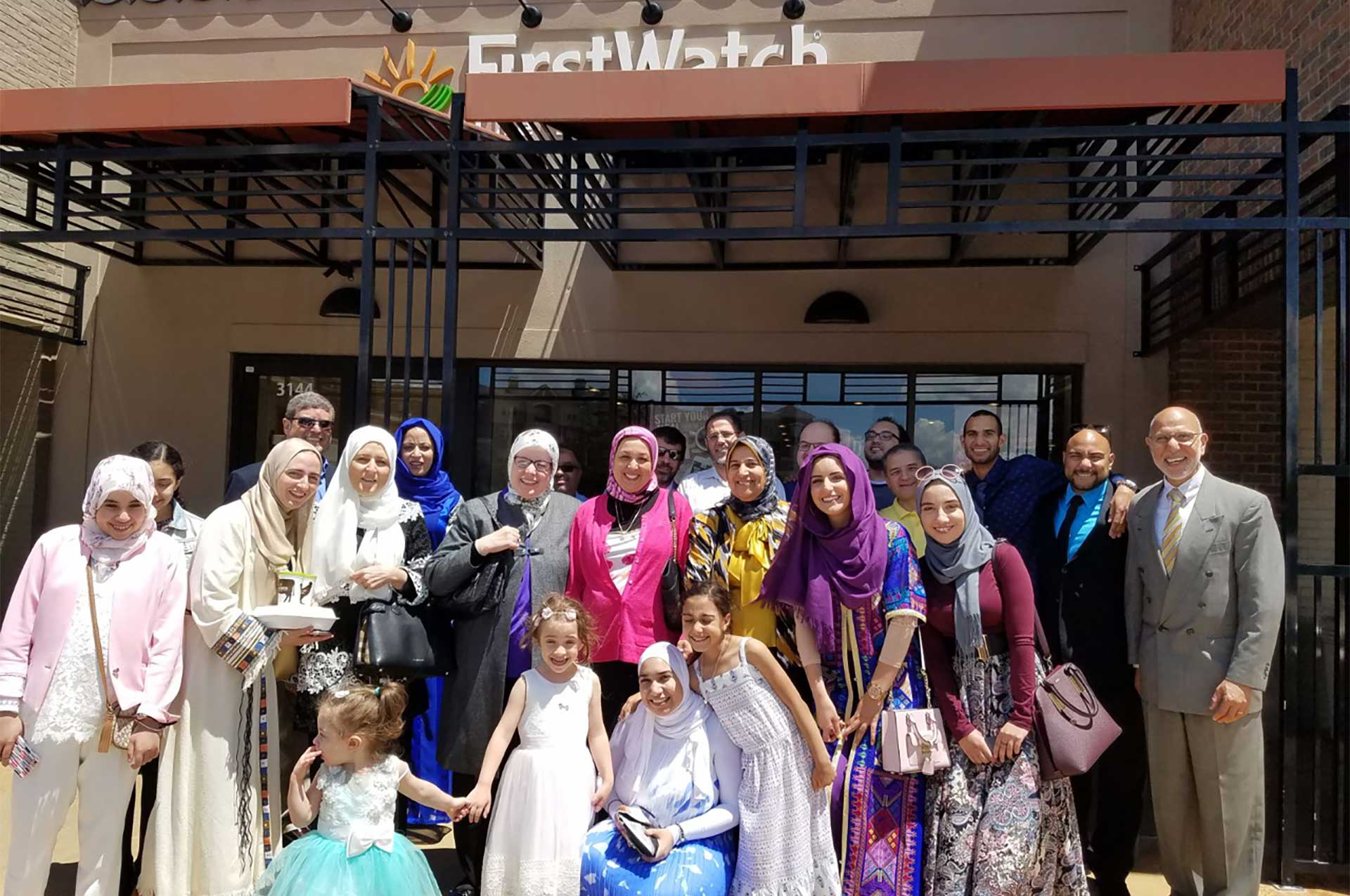 During the month of April, we celebrate Arab American Heritage Month and learn more about Arab American culture, heritage, and contributions to American society. Arab Americans have made numerous contributions to virtually every aspect of American society: in medicine, law, business, education, technology, government, military service, and culture. As a result, their contributions have helped build a better nation.
In Upper Arlington, we believe it is important now more than ever before to educate our community, dispel stereotypes, and empower the next generation. That's why we are highlighting members of our community and learning more about their cultural traditions.
Hana Abdelbaki, a member of the City's Community Relations Committee, shared her experiences growing up in Lebanon. She described how her neighbors came from diverse faith traditions and practiced many different religions, including various Christian and Muslim denominations. Home to 18 religions, Lebanon is the most religiously diverse country in the Middle East. Hana explained how her family would often share their cultural and religious traditions with their friends and neighbors of different faith backgrounds.
Hana detailed the importance of keeping her kids connected to their heritage by teaching them to read and write Arabic from a young age. She said, although they may not have seen the value in it as children, they are so grateful to have learned and her daughter is even minoring in Arabic at Ohio State. Hana believes one of the most valuable skills to have is the ability to acclimate to different cultures and have awareness about global issues. She believes this is the key to staying informed and connected to everyone in your community
During the month of Ramadan, Farida El-Hennawy, Community Relations Committee Vice-Chair, explains how her family and friends celebrate this time. "As Muslims," Farida explains, "we are prescribed to fast every day for one month, from pre-dawn to sunset." She explains how this time is also used to pray, reflect, give to charity, and strengthen one's faith. At the end of Ramadan, there is a holiday called Eid al-Fitr, or the Breaking of Fast in Arabic, where families gather to exchange gifts and share meals.
As a 30-year resident of Upper Arlington, Farida and her family have been involved in the community in many ways. All four of her children have gone through UA Schools and have carried their cultural and religious traditions on with them into adulthood. Farida explained she taught her children not to look for the differences among friends and neighbors, but rather to focus on what brings us all together.
Let's continue to uplift and celebrate Arab Americans in our community throughout the year!