Movement: Impressions of Upper Arlington
As ideas were explored, the renovation project was recognized as an ideal opportunity to incorporate art in some way, and the project entitled Movement: Impressions of Upper Arlington, was born. Artist Jennifer Hines of Chicago, Illinois was selected to create the work, by impressing artistic images of the area's history since 1920 into the concrete of the sidewalks. Movement: Impressions of Upper Arlington, was created under the charge of the Cultural Arts Division for the City of Upper Arlington, in pARTnership with UA Arts. It was completed in September of 2005.
Artist – Jennifer Hines
Jennifer attended the University of Washington, graduating March 2001 with a Bachelors degree in Creative Writing and a Bachelors of Fine Arts degree in Printmaking. She completed her Master of Fine Arts degree with an emphasis in Printmaking and Sculpture at Penn State University in 2004. Jennifer has exhibited at various locations nationwide in solo, group, and juried shows, where she shows work focusing on the human body and experiences. Her work was part of a three-person group show entitled "Embodiment" in the Upper Arlington Concourse Gallery in October 2004, where her pieces focused on the idea of negative space and the body. It was through this show that Jennifer came into contact with the Cultural Arts Division and Parks & Recreation staff, who wanted a contemporary way to incorporate The Mallway's history as part of the 2005 renovation project.
Through this collaboration, the idea of impressing objects into the sidewalk to create negative spaces reflective of the use of the Mallway over the years was established, researched and implemented. Jennifer found working with the Upper Arlington staff for Movement: Impressions of Upper Arlington to be a great experience and was happy to be a part of Art in Community Spaces at the Mallway. Jennifer currently resides in Chicago, Illinois.
May 14, 2021
The Upper Arlington Farmers Market is scheduled to open for the season on Wednesday, May…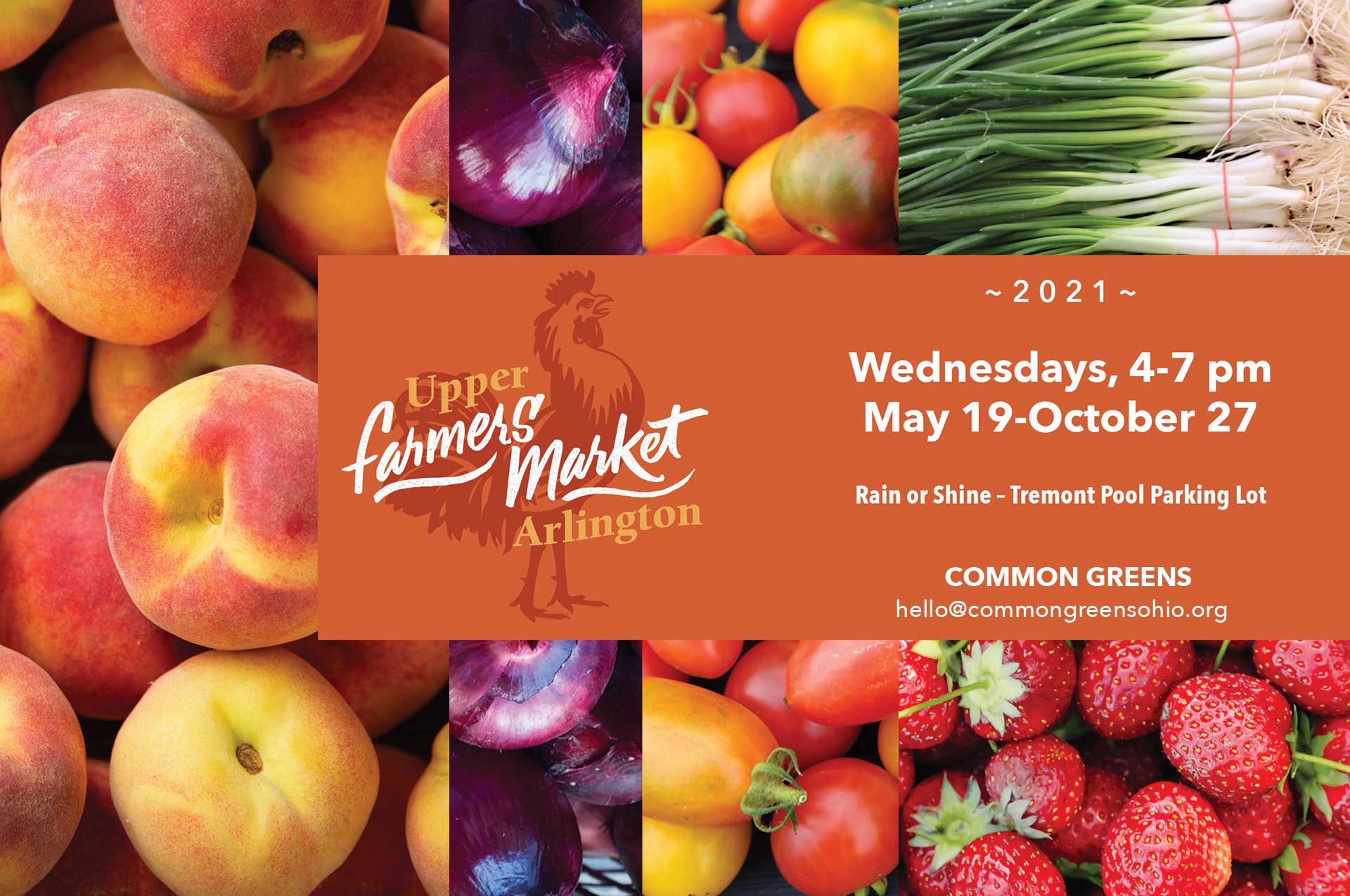 May 19, 2021
The Upper Arlington Farmers Market is scheduled to operate every Wednesday from 4-7 pm from…