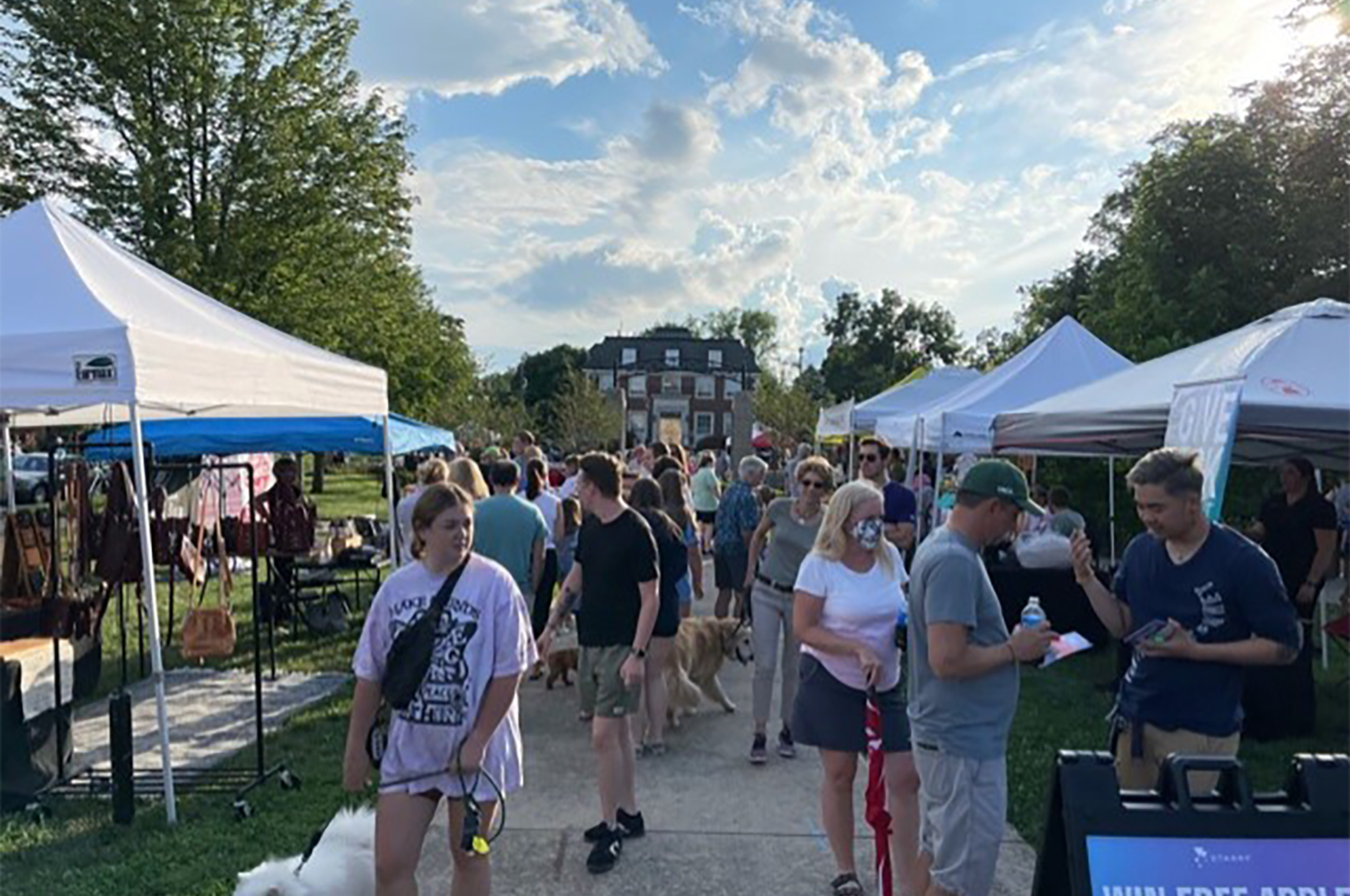 Arts on Arlington New Community Event – Call for UA Artists and Vendors
Application Deadline: Friday, May 27
A new community event is in the planning stages by our Cultural Arts Division that is designed to celebrate and support Upper Arlington artists, artisans and businesses that sell handmade products. Arts on Arlington is scheduled for Thursday, July 28 at the Mallway Business District, and promises to be a lively evening of exhibits and vendors, live music and refreshments, while also helping to showcase the shops and businesses within the district.
"In 2021, a local event planning group hosted two evening events at the Mallway that proved very successful," said Cultural Arts Manager Jodi Osborne. "When we heard that these events would not be repeated in 2022, we saw an opportunity for establishing a City-run event that would further goals and strategies within our Arts and Culture Master Plan, which was completed in 2019."
The division's signature event – the Labor Day Arts Festival – attracts fine art and find craft artists from across the region who secure a booth at the event through a blind jurying process. As a result of this selection process and stiff competition, only a few Upper Arlington artists are selected to participate each year, and a goal of the plan has been to provide an alternate venue for supporting the creative spririt of our community members. Concurrently, another goal is to enhance the annual Music in the Parks free concert series by hosting concerts at different locations and combining them with additional new or existing special events.
Arts on Arlington will achieve both goals – providing an opportunity for UA artists and artisans to showcase and sell their works, while also serving as the last summer concert venue for Music in the Parks, with performances by Red Healer (Folk/Soul) and the Urban Jazz Coalition. The event will also feature community non-profit booths, local businesses that sell handmade products, a beer and wine garden in Mallway Park, food trucks and more.
The call is out for event participants, with an application deadline of Friday, May 27. Up to 25 booth spaces will be available for artists living and/or working in UA, artisans and local businesses that sell handmade products. An additional 10 spaces will be available for event sponsors and community groups. Booths will be assigned on a first-come, first-served basis. The participation fee is $50 for one 10' X 10' booth space.
"We are excited to be bringing this new event to the community in 2022," continued Osborne, "and look forward to celebrating our community's creative spirit in a new and exciting way."
Click here to access the Arts on Arlington Art Vendor Application form.
Click here to access the Arts on Arlingtion Non-Profit Community Group Application form.
Click here for up to date information on the event [//upperarlingtonoh.gov/event/arts-on-arlington/].
If you have questions about this event, contact Cultural Arts Manager, Jodi Osborne, at 614-583-5312 or [email protected].