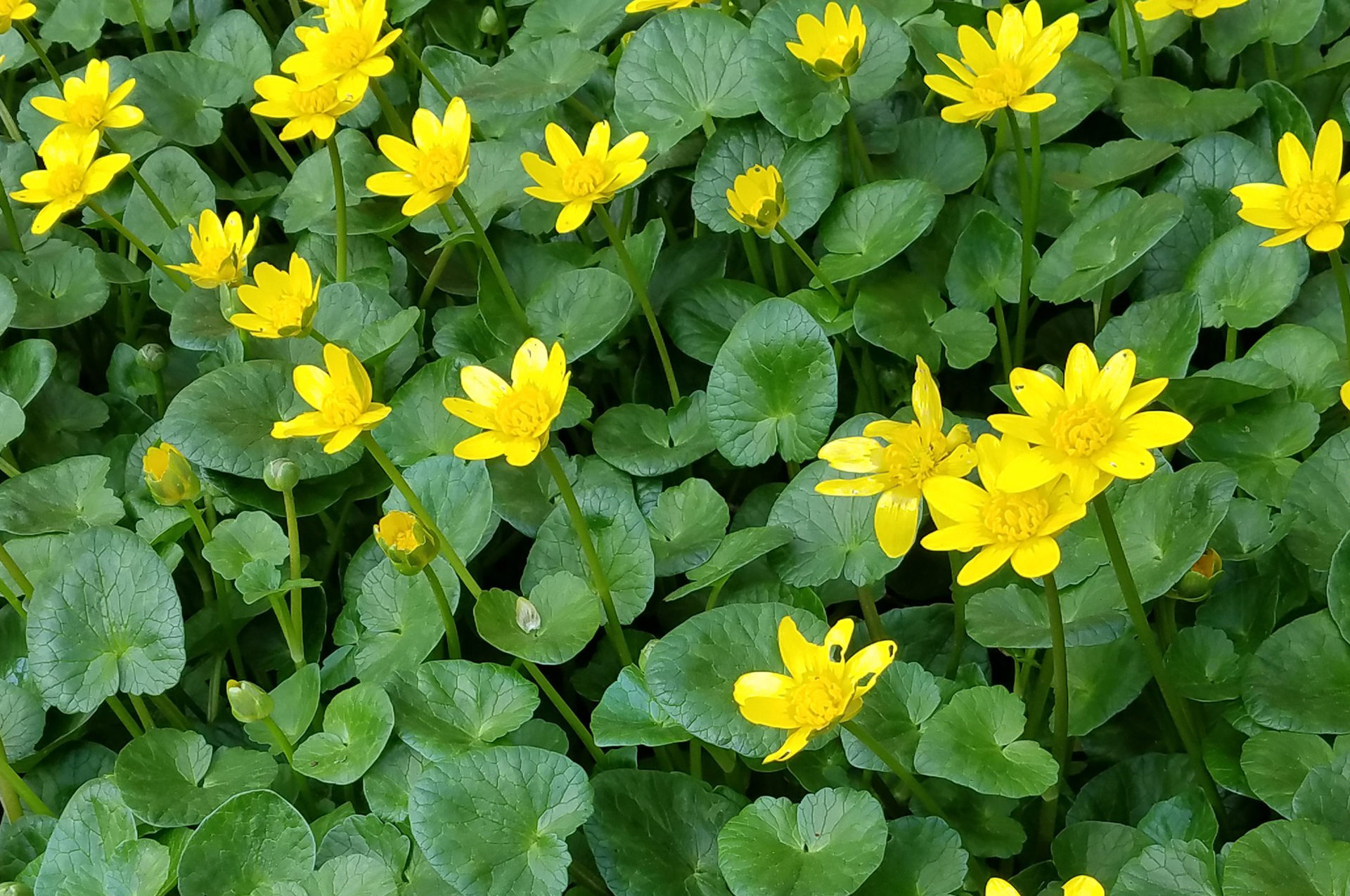 Backyard Conservation Tips From Franklin Soil and Water Conservation District
Fall might be around the corner, but with warm weather days staying longer than expected, our friends at Franklin Soil and Water Conservation District (FSWCD) want to remind you of a few simple housekeeping items to help with your backyard conservation efforts.
Stormwater Ponds
One of the most common problems is the lack of vegetation along the banks of stormwater ponds. Vegetation keeps banks from eroding and reduces access to for Canada Geese and other wildlife. Here are some ideas if you need help sprucing up your pond's functionality:
Plant native plants instead of turf grass. The roots of native plants are much longer than turf grass and will help keep your banks strong and prevent erosion. You will also receive the added benefit of enjoying the birds and butterflies that will appear.
Do not dump grass clippings or other yard trimmings into the pond, they will kill nearby vegetation and expose the soil to erosion.
If the pond bank is already exposed, plant dormant live stakes such as willow or elderberry. These are two or three-foot long sticks that will root along the stem once planted. They form intertwined root systems to help hold soil in place.
Fungus?
With above average temperatures, you might see a slimy green or black rubbery material on the grass, bubbling up from the soil. This emergent is a type of cyanobacteria called Nostoc. This bacterial is non-toxic and can often be seen in bare spots on lawns. However, just because it is located in a bare spot, this cyanobacterium does not kill turfgrass, only takes advantage of the open areas where grass has a tough time growing. If you see Nostoc on the grass, don't be alarmed, but it can become slippery, so walk carefully!
Invasive Plants
Invasive plants are everywhere. These plants grow faster than most native species and thrive on areas that have been disrupted and then left alone. Most of these species start out as popular landscaping plants, often with flowers and attractive traits such as hardiness. However, these plants quickly invade natural areas. FSWCD has workshop options to learn about invasive plants and how to best handle their presence. Our Parks & Forestry Division has found two species in our parks this year: Ranunculus Ficaria–better known as Lesser Celandine or fig buttercup and honeysuckle. You can read more about each one here.
Additional Programs
FSWCD is offering a $50 rebate for participating in a Backyard Conservation online course and quiz or attending an in-person workshop! This rebate can be used on a variety of items such as a rain barrel, compost bins or a variety of native plants and trees. Conditions do apply, so be sure to read the instructions and how to participate here.
To learn more about FSWCD's Backyard Conservation program, visit https://www.franklinswcd.org/backyard-conservation