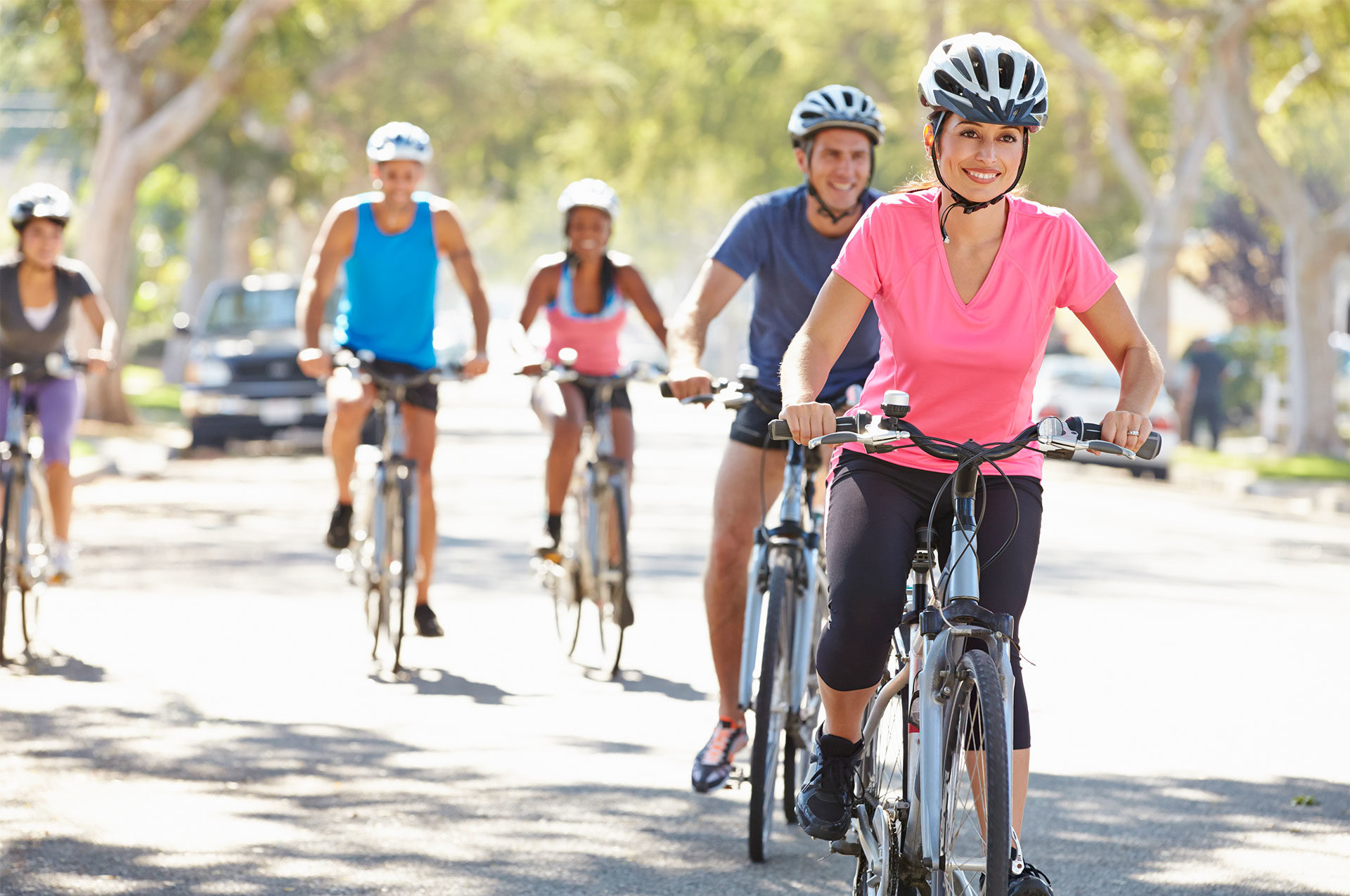 Spring is right around the corner, which means it is time for increasing our outdoor activities. Bicycle riding is a fun way to exercise and explore the beauty of our community. With more and more bike lanes being added to our streets, this is a great activity for both leisure and health purposes, or as an alternative way to commute to work.
Even if you don't own a bike, you can easily rent one from one of the five new CoGo stations installed at various UA locations.
As you ready to pump up your bike's tires and head out, here are some important steps to make sure you're trips are safe:
Wear a properly fitted bicycle helmet: You want to make sure to protect your brain in case of accident or injury.
Before riding, make sure you have adjusted your bicycle to properly to fit you.

Stand over your bicycle
There should be 1-2 inches between you and the top tube (bar) if using a road bike and 3-4 inches if a mountain bike
The seat should be level front to back and adjusted to allow a slight bend at the knee when the leg is fully extended
The handlebar height should be at the same level with the seat

Check your equipment: Check that the tires are inflated and that both brakes work properly.
When riding your bicycle remember these key tips:
See and be seen: Wear fluorescent or bright colors and something that reflects light in order to make sure drivers see you.
Control your bicycle: Always ride with at least one hand on the handlebars and carry items in a bicycle carrier or backpack.
Obey traffic signs, signals and lane markings as if you were in any other vehicle. Go with the traffic flow by riding on the right side of the road in the same direction as other vehicles.
Yield to traffic when appropriate: If there isn't a stop sign or traffic signal and you are coming from a smaller roadway, you must slow down and look to see if the way is clear before proceeding.
Children under 10 years old should not ride in the street and only on sidewalks.
There are many positive benefits to riding a bike, and if you follow these rules you'll stay safe and have fun while doing so.
For more information on bicycle safety, visit the National Highway Traffic Safety Administration web site at www.nhtsa.dot.gov.