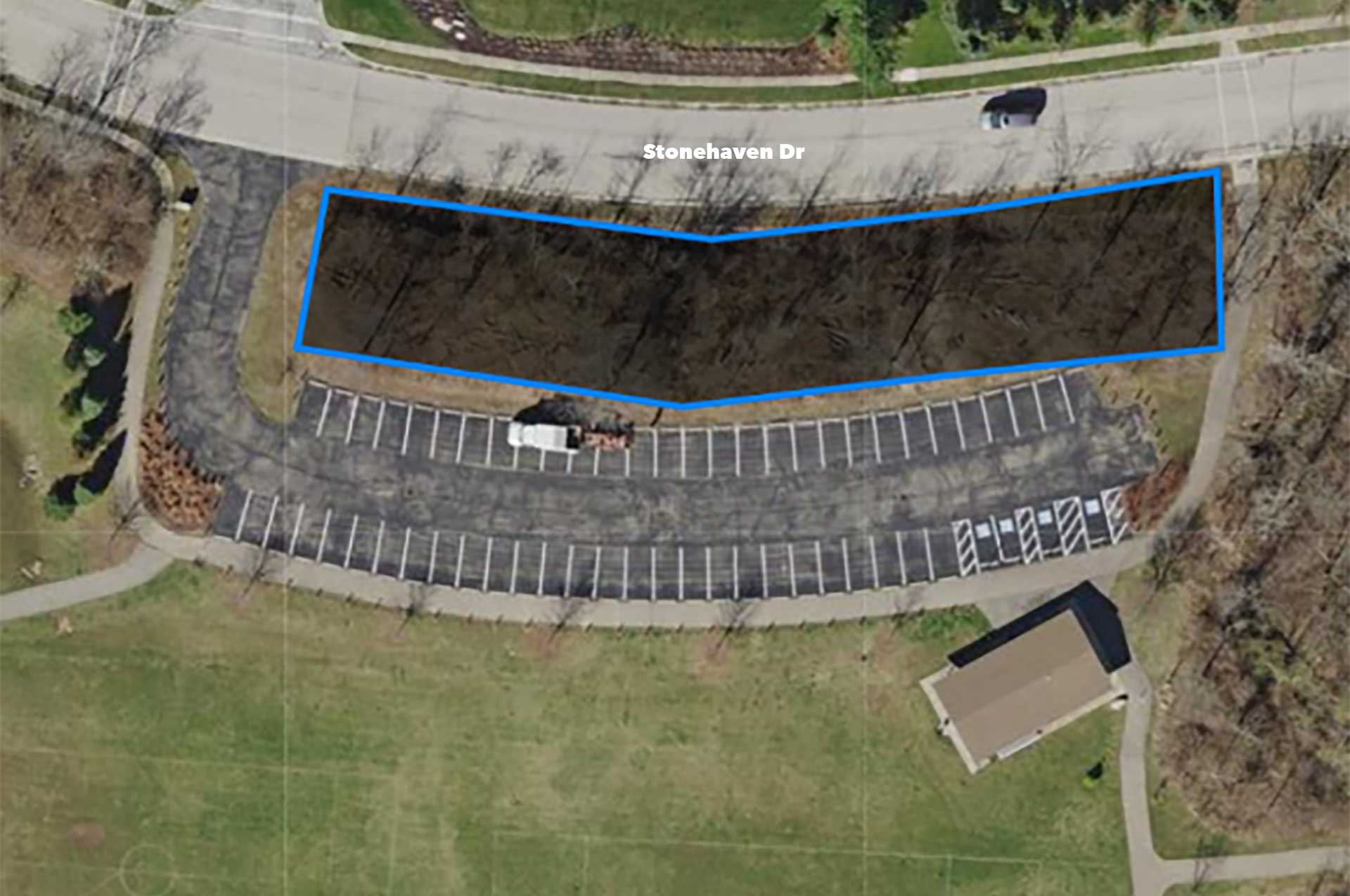 Burbank Park Naturalized Area Improvements
The area of Burbank Park (noted by the shaded area in the above image) has been identified for improved natural area management.
This area was once a thriving stand of young Ash trees. Unfortunately, over the last decade the non-native invasive pest, the Emerald Ash Borer, has killed most of these trees. The resulting loss of canopy from this key forest species created an opening for invasive and nuisance species – honeysuckle, grapevine, multiflora rose, and poison ivy – to take hold. The resulting density of this growth obstructs the parking lot and shelter from the view of the street and is causing safety concerns.
This winter and spring season, the Parks & Recreation Department will be clearing most of the woody plant material from this area, converting it to a combination of turf and pollinator habitat, with the addition of a mulched foot path. Our goal is to manage and provide a safe, inviting and more usable natural space.
For questions or comments please contact:
Sam Simmons
Parks & Forestry Superintendent
Phone: 614-583-5361 | Email: [email protected]