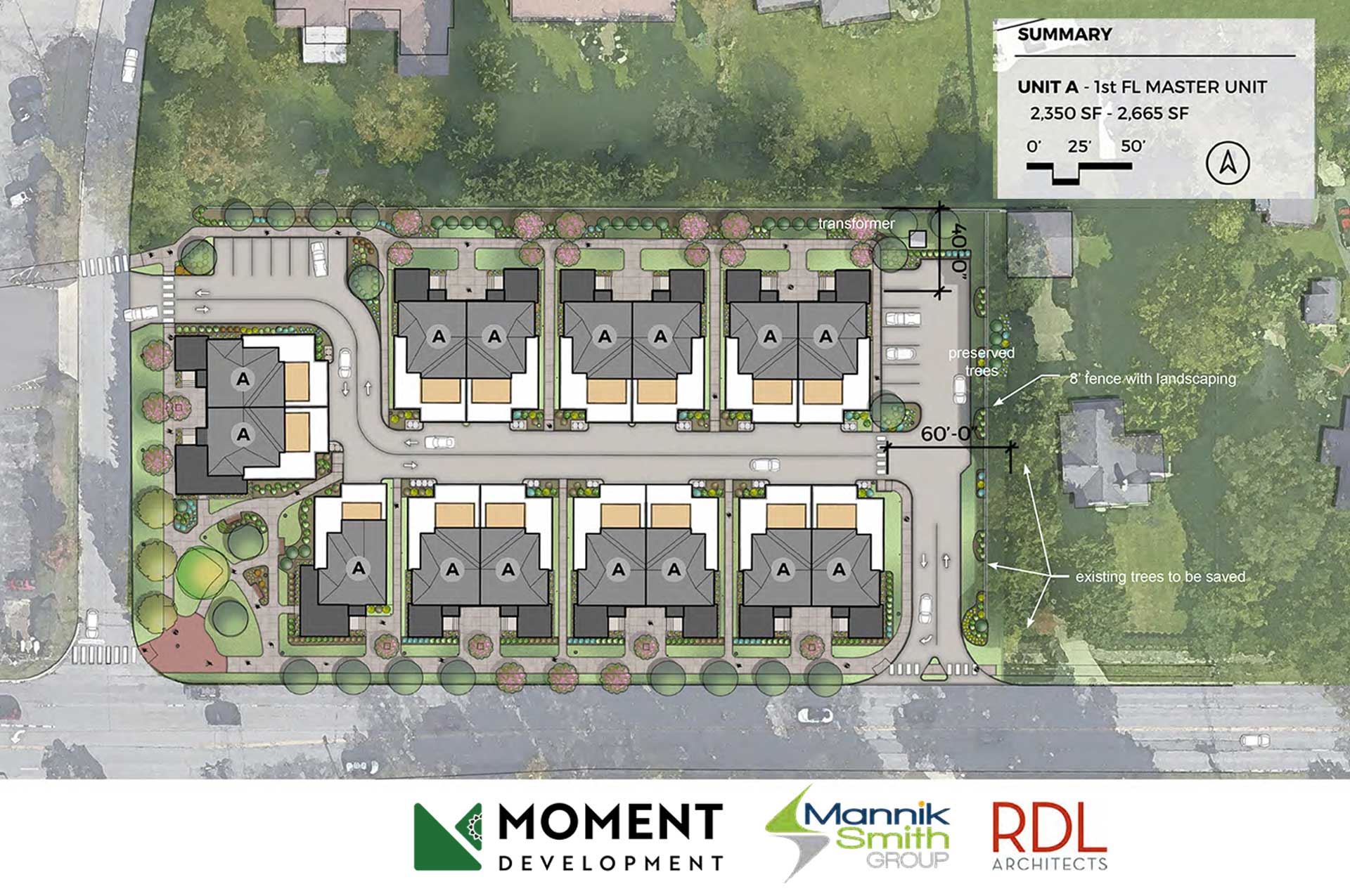 BZAP to Review Proposed Scioto Villas Condominiums
In mid-July, revised plans were submitted for the residential properties at the northeast corner of Fishinger Road and Fairlington Drive – adjacent to the Scioto View Shopping Center on Riverside Drive.
Formerly referred to as the Fairlington Heights Condominiums, this project has been renamed Scioto Villas and now comprises 15 condominium units, with 30 garage spaces and 14 guest parking spaces.
The proposed project is scheduled for review by the Board of Zoning and Planning in August, per the following schedule:
Board of Zoning and Planning Work Session – 6 pm, Wednesday, August 3 – review of the proposal. Public testimony is not typically taken at work sessions.
Board of Zoning and Planning Hearing – 6 pm, Wednesday, August 17 – tentative BZAP recommendation, public testimony is taken at hearings.
PROJECT HISTORY
In February of 2022, plans were submitted for the proposed rezoning of four residential properties to accommodate a redevelopment of 29 condominiums. Following input provided to the developer, revised plans were submitted for three parcels that reduced the number of condominiums to 22, lowered the density and provided more greenspace. Once the proposal was before City Council, further adjustments were made, reducing the proposal by another two units and incorporating green space at the southwest corner of the site.
At the June 27 City Council Meeting, Council voted 6-0 to deny the rezoning. At that time, the developers advised Council they would submit a new rezoning application with fewer units and lower building height, per the feedback received.
Full details of the proposal, including renderings, can be found here.