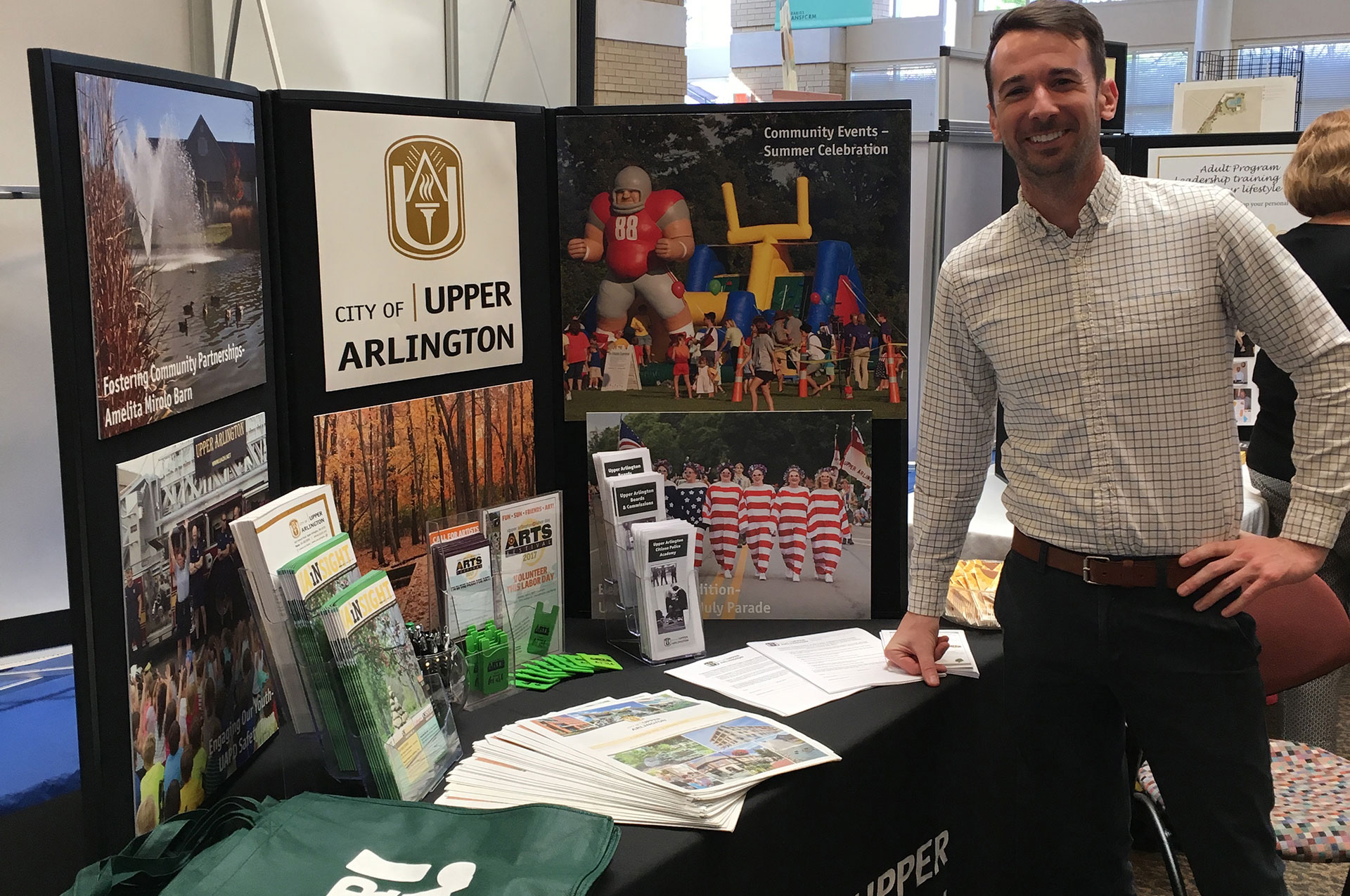 Call for Volunteer UA Exhibitors
The Upper Arlington community takes great pride in volunteering and there's no end to the variety of volunteer opportunities. Numerous organizations are always seeking members and volunteers for specific projects, such as the Civic Association, Education Foundation, Leadership UA, two local Rotary Clubs, Northwest Kiwanis and the Tri-Village Lions, Friends of UA Parks and opportunities at the Senior Center. Since 2007, Volunteer UA has helped non-profits or service organizations tap into the community's core of volunteers by hosting the annual Volunteer UA Expo.
This year's Expo will be held Wednesday, April 10, from 10 am-6 pm at the Tremont Library. The participating non-profits and civic groups will showcase and promote the volunteer opportunities available within their organizations, providing a convenient way for residents to find the volunteer role that best suits their interests and the level of involvement to which they can commit.
If you are part of a non-profit or civic group and are interested in exhibiting at the 2019 Volunteer UA Expo, click here for more details and to access the application form, or contact Jared Nyhart at 614-583-5027 / jnyhart@uaoh.net.
We realize that committing to staff a table for a full day event may be impossible for many organizations. The busiest traffic times during the expo are from 10 am-Noon and 4-6 pm. We ask if you are unable to staff the entire expo, please provide staffing for the high traffic hours. 
The deadline to register for the Volunteer UA Expo is Friday, March 15. There is no fee to exhibit but space is limited. We encourage you to bring your own lunch and have a private space reserved to eat.