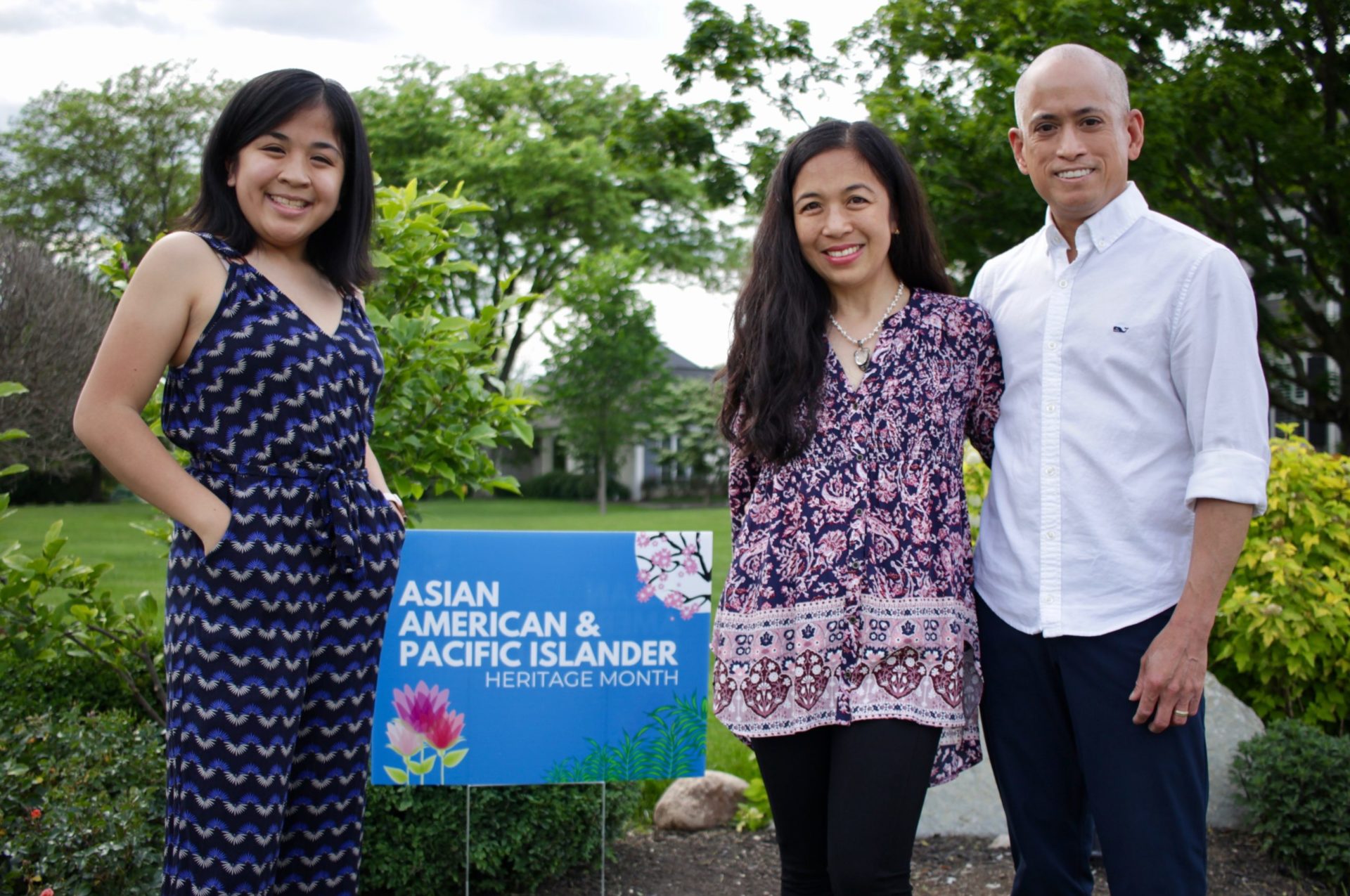 Celebrating Asian American & Pacific Islander (AAPI) Heritage Month
May is Asian American & Pacific Islander Heritage Month and the City has partnered with the Community Relations Committee to highlight and uplift members of our AAPI community here in Upper Arlington. Although a rather broad term, AAPI encompasses Americans who have descent from across the Asian continent, the Pacific Islands, and Polynesia. The AAPI community has contributed greatly to the success and diversity of our nation. To help the City celebrate Asian American & Pacific Islander Heritage Month, two members of the Community Relations Committee (CRC) offered their backgrounds and experiences to help bring light to the issues the AAPI community faces.
Growing up in Upper Arlington as an Asian American and child of Korean immigrants, CRC member Judy Kase shared she oddly did not often feel out of place despite being one of the only minority families in the community. Judy attended Tremont, Burbank, Greensview, Hastings, and then Upper Arlington High School, and then moved back to UA in adulthood with her husband and two daughters. She points to the fact that Upper Arlington as a community has always felt like home to her and her family. Judy mentioned that while growing up, it felt like her parents wanted to reduce the struggle their children faced, so they often leaned into Western traditions and customs in order to assimilate. Although she does remember some examples of discrimination and prejudice that Judy and her family faced, she recounts that the UA community provided them with a great support network. She cites a big factor for choosing to raise her family in Upper Arlington includes the safe, tight-knit community that has always existed.
CRC member Jason Sayat offered another perspective, as he was born and raised in a more rural and working-class community in Ohio. As a child, Jason recalls his family was one of the few ethnic minorities in their town. He remembers that most of the families of color in their community were drawn to one another since they shared many culturally similar traditions and values. Jason's family is of Filipino descent, and he shared how many aspects of their culture are actually from Spanish culture, as it was once a colony of Spain. As he grew older, Jason was able to broaden his world view by attending boarding school and meeting more people that shared his background and experiences. As residents of Upper Arlington, Jason and his family are now vocal and passionate about righting wrongs and bringing awareness to marginalized issues. Jason shared that his son – who is now in college in New York City – has had to adjust some of his behaviors given the recent rise in hate crimes towards the AAPI community. Jason also has a daughter at Upper Arlington High School who has always been outspoken about injustices she sees in her community and is a member of the UA Equity Project.
Upper Arlington is fortunate to have such engaged and diverse members of our community. To learn more about Asian American & Pacific Islander heritage and history, visit //asianpacificheritage.gov/