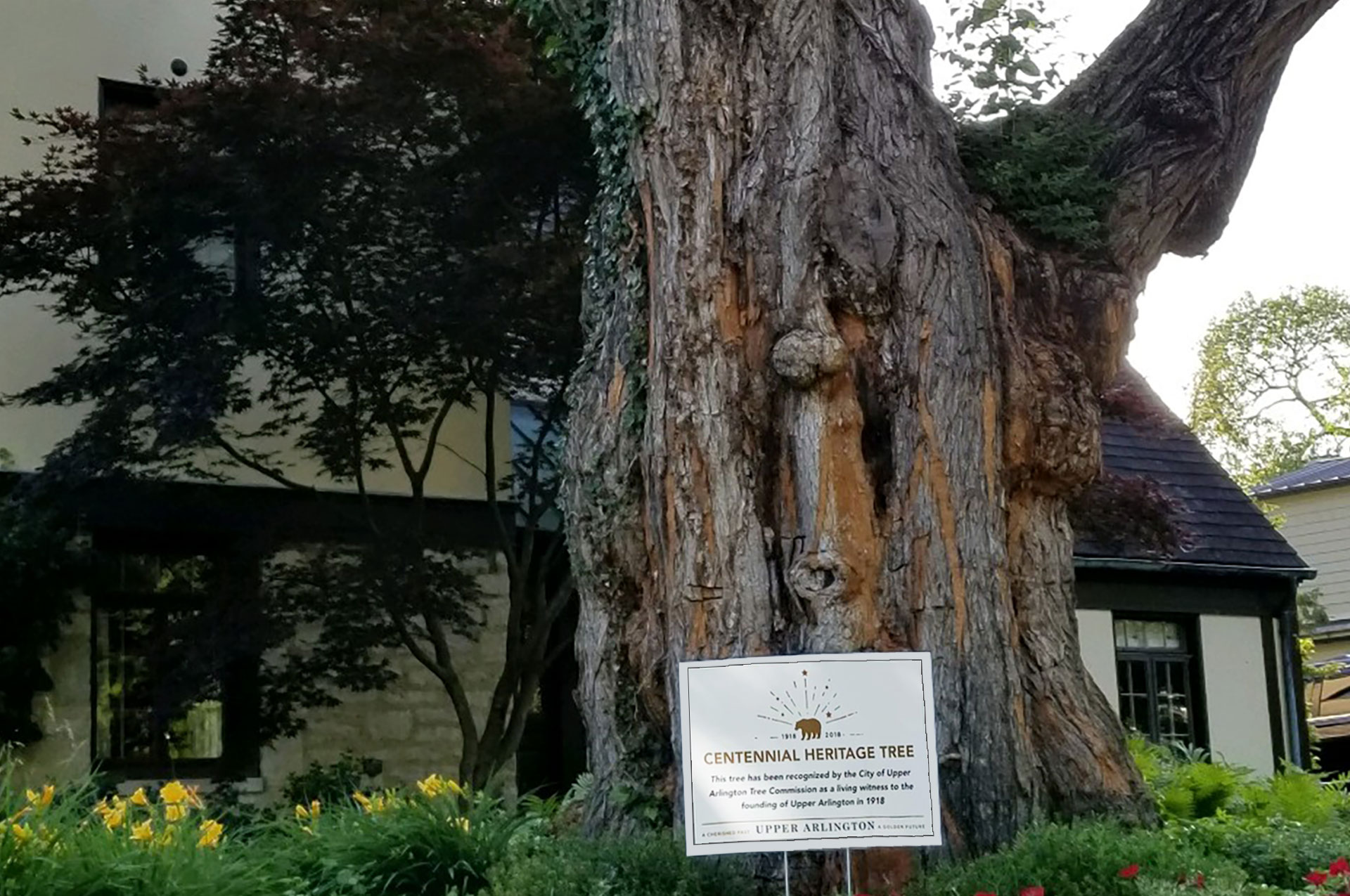 Centennial Heritage Trees to be Found Across UA
It's not quite election season, but yard signs have been popping up across the community over the past month or so. These signs exemplify two great things about UA and its residents: 1) We are proud to be celebrating our Centennial Year; 2) we love our trees.
The Centennial Heritage Tree project was conceived by a group of residents who have taken their love of trees and our natural environment to the next step by volunteering to serve on the City Tree Commission.
A call was put out to the community to nominate trees for inclusion on a Centennial Tree Registry. Once nominated, these trees were personally inspected by members of the Commission and City Staff to confirm they that they had indeed lived long enough to bear witness to the founding of Upper Arlington. The trees were then added to the registry and residents were invited to pickup their very own Centennial Heritage tree yard sign to place in their yards.
The response to this opportunity was tremendous. More than 220 trees were submitted and inspected for this process, and I understand that nominations continue to trickle in. Please note, this project has now come to a close, with all the yard signs distributed and the registry complete.
I encourage you to take advantage of one or more fair weather evenings to head out on foot or by bicycle with you family to tour your neighborhood and beyond looking out for Centennial Heritage Tree yard signs. To help find some of the trees that are closest to you, we have published the list and some photographs on our news page.
Our thanks to all who embraced this fun way to celebrate all that we hold dear in Upper Arlington!