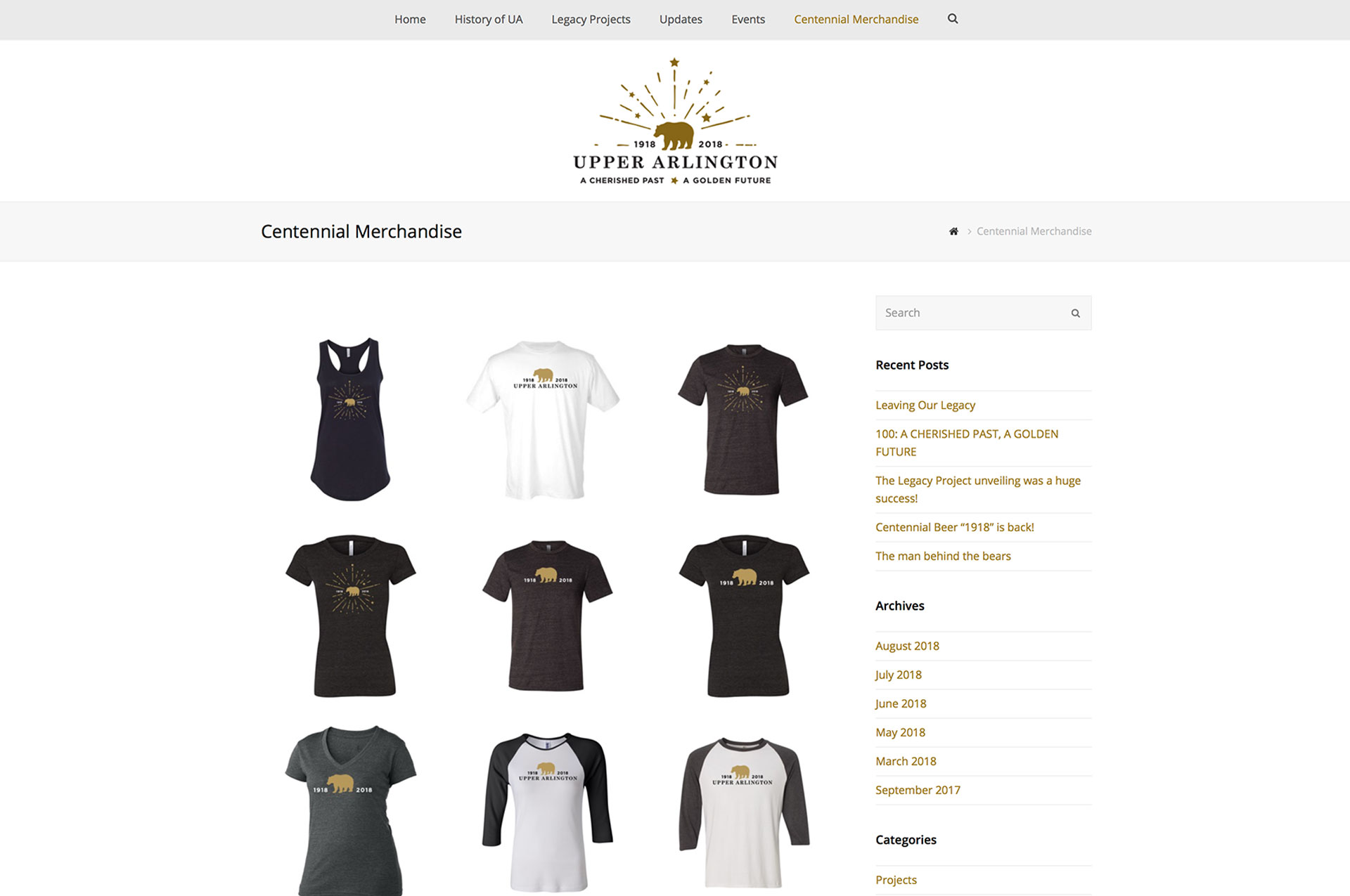 The Centennial Plaza and History Walk Legacy Project may be complete, but we still have several months to go in our celebration of UA's 100th anniversary.
The Centennial online Merchandise Store is open once again. Featured are some of the more popular t-shirt designs and some long-sleeved shirts have been added for the fall. The store remains open for orders through September 23. Orders will be fulfilled by October 11. Remember, any proceeds from your purchases go toward supporting the work of the Centennial Task Force. Click here to access the store.
A new event is on the horizon that will hopefully become an annual favorite. The Centennial Cycle will take to the streets of UA from 1-4 pm, Sunday, November 4. Participants can choose to take a five-mile course or a 10-mile course exploring the community and our parks, both with built in rest stops and entertainment along the way. The fun begins and ends at the Amelita Mirolo Barn at Sunny 95 Park. The cost to participate is $10, which includes a Centennial Cycle long-sleeve shirt. Children under four years are free unless you wish to purchase a shirt for them also. Click here to register.
No Centennial celebration is complete in a community without a time capsule to commemorate the year's activities and provide a snapshot of present day life for future generations to discover. The Centennial Task Force is seeking ideas from the community of what to include in the UA Centennial Time Capsule, which will be filled and sealed as part of a year-end ceremony at the 2019 State of the City Address, on January 28. Click here to learn more and to submit your suggestions.