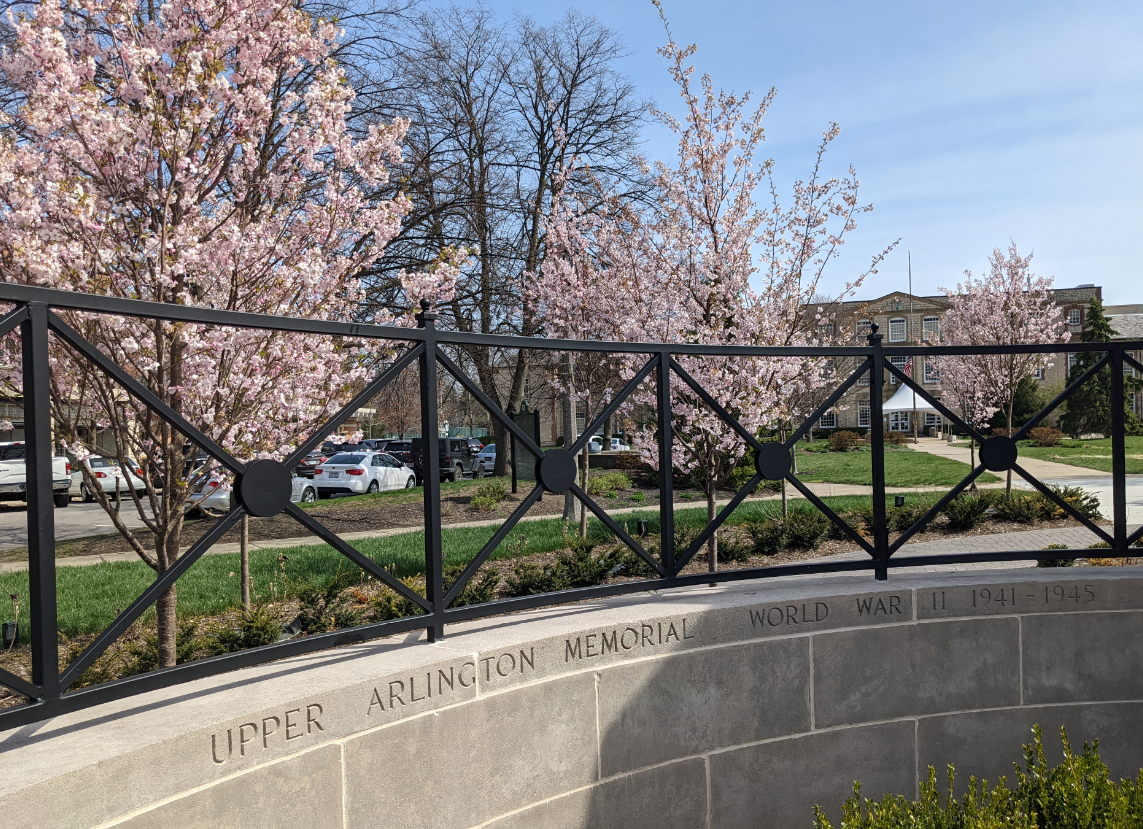 Cherry Blossom Celebration
5 pm, Monday, April 3
Mallway Park, Arlington Avenue
The Upper Arlington Community Relations Committee invites residents to join them for a brief celebration of the grove of cherry trees in Mallway Park by the Veterans Plaza – as part of a broader series of activities scheduled across Central Ohio that celebrate spring and provide an opportunity to learn about Japanese culture.
UA's Cherry Blossom Celebration is being presented by the following groups:
The UA Community Relations Committee
The UA High School Asian American and Pacific Islander (AAPI) Association
Asian American Community Services
Cover to Cover Books
We hope to see you there.
Greater Columbus Cherry Blossom Festival
April 1-9
The Second Annual Greater Columbus Cherry Blossom Festival brings together a series of activities that reflect more than 100 years of friendship between the U.S. and Japan. The festival is centered around approximately 100 cherry trees planted at Franklin Park in Columbus, whose presence are rooted in the traditions and celebrations established in 1912 when the Mayor of Tokyo, Japan donated 3,000 cherry trees to Washington, DC and then President, William Howard Taft who hailed from Ohio. Click here for the full story and details on the various activities planned throughout the week.