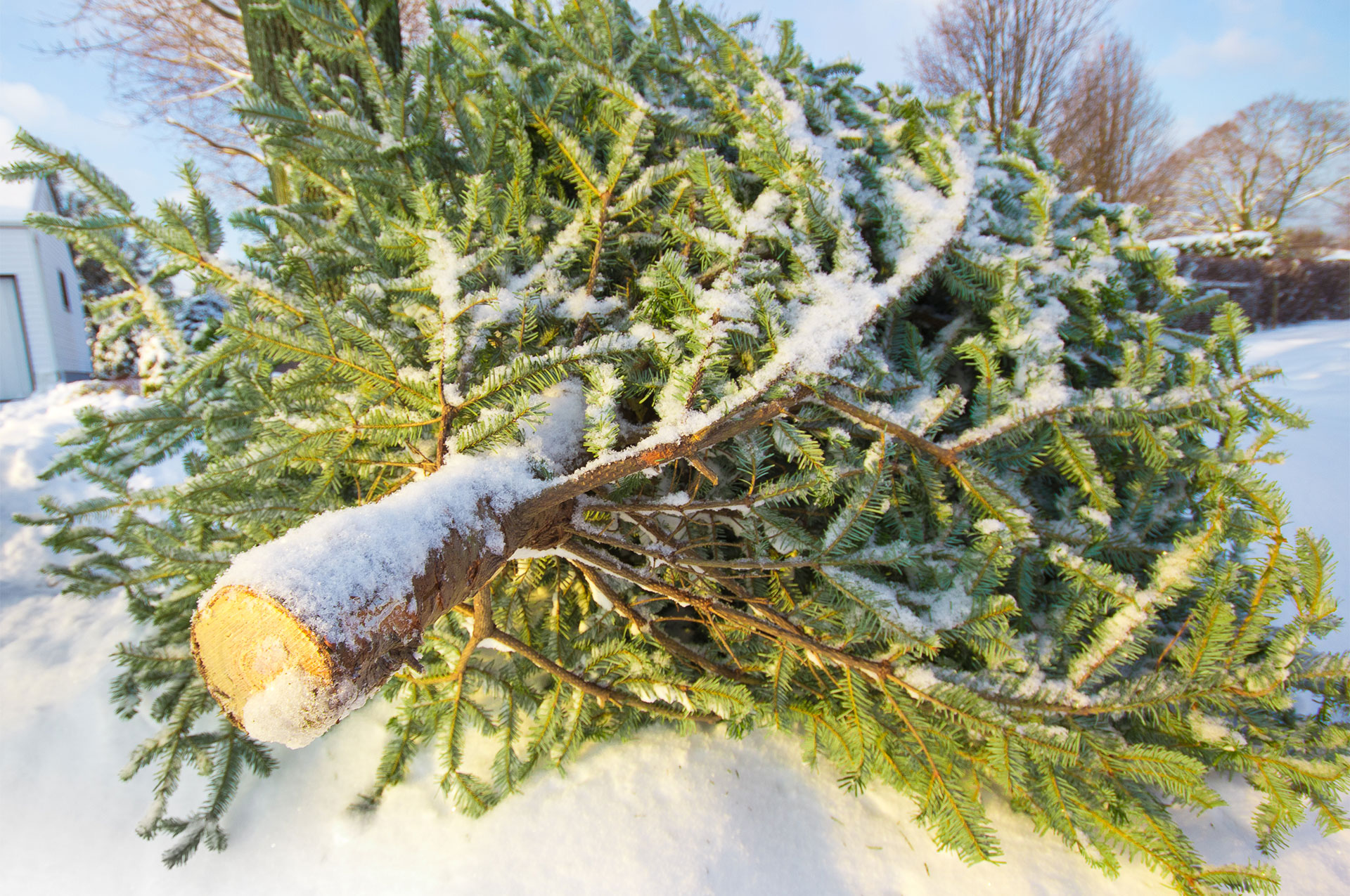 Christmas Tree Collection
Welcome to 2019. As the New Year begins, it's back to business here in UA and we have a service reminder or two to share.
If you had a live Christmas tree on display over the holidays, no doubt you are about to tackle the task of packing away all your ornaments and lights, and trying to navigate your tree back through the house without leaving a trail of pine needles on your carpets and furniture along the way.
As is customary in UA, we will be collecting live Christmas trees over the next few weeks. This is now part of your regular Solid Waste Program, therefore trees are picked up on your regular collection day at no extra charge.
All we ask is that you make sure all decorations and lights have been removed from your tree. If it is more than eight feet tall, please cut it in half before placing it at the curb by 7 am on collection day. Do not place trees in bags.
Live Christmas trees make for great protection for birds during the winter months, so consider keeping it around a bit longer before you send it off to be composted at the local yard waste facility. Just put the tree out still in its stand, either close to your existing bird feeder, or use the tree as a means for putting out food for the birds. You'll be rewarded with the daily parade of beautiful birds who will grace your yard to enjoy some tidbits and a place to shelter out of the wind.
And while we have a couple City holidays on the horizon—Martin Luther King, Jr. Day January 21, and Presidents' Day February 18—neither holiday impacts the regular collection of Solid Waste.
For additional details of our Solid Waste Program, click here.