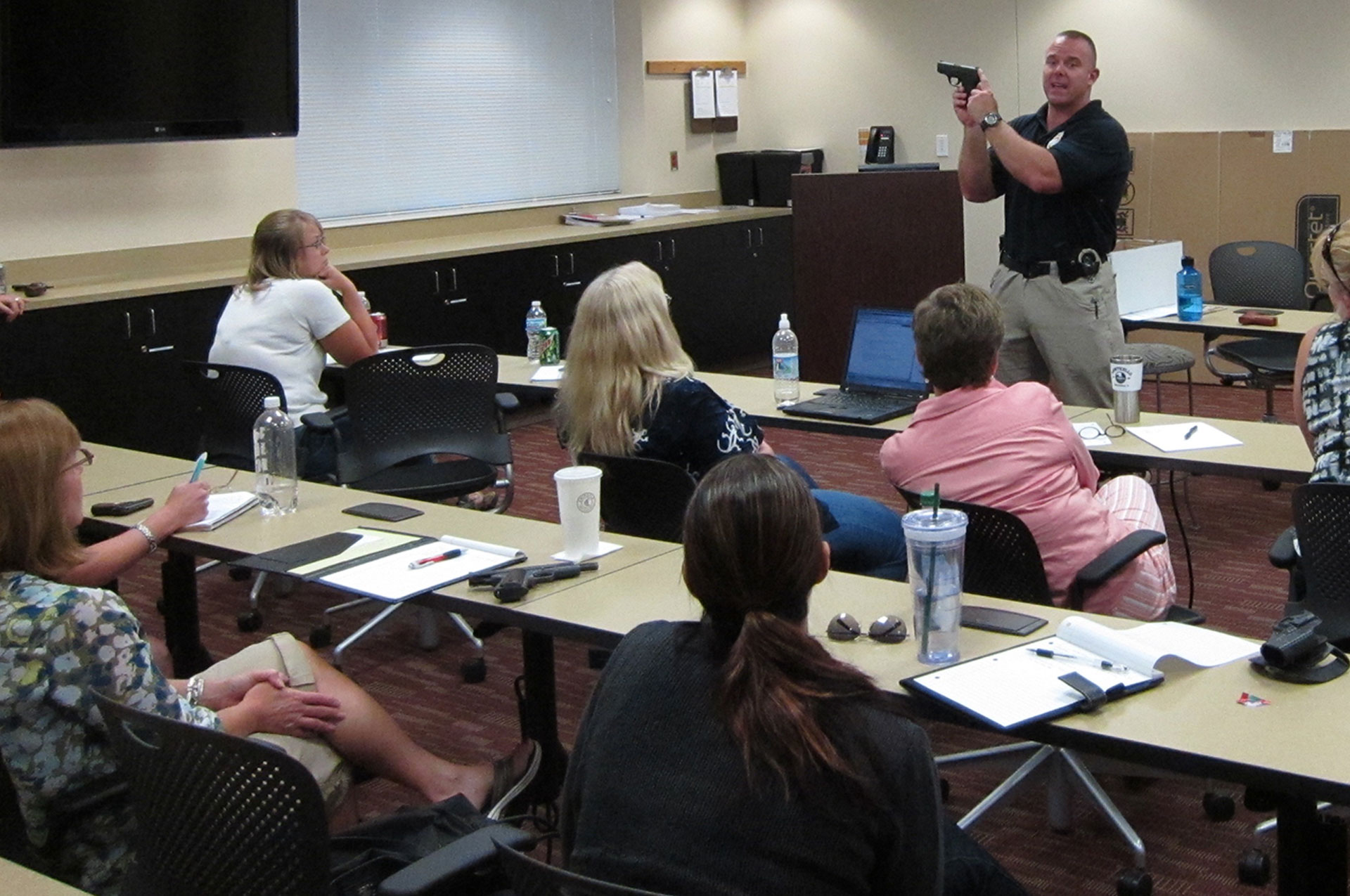 Citizen Police Academy Accepting Applications
Based on the number of crime shows on TV, the world of policing clearly strikes a chord with many of us. For those of us who chose a different career path but still wonder what it would be like to be in law enforcement, the Police Division's Citizen Police Academy program provides a unique, behind-the-scenes look for up to 12 people each fall.
Citizen Police Academy students learn about crime scene investigations, crime prevention, defensive tactics, firearms safety and training, patrol tactics and traffic stop practices, and more, while getting to meet and spend time with some of UA's finest. After completing the academy, many alumni have stayed involved with the Police Division, through community outreach activities, fundraising and safety programs.
The 2019 Citizen Police Academy is scheduled for Thursday evenings, beginning September 5 and ending November 14. Any UA resident or business owner/leader who is over the age of 21 is eligible to apply for this free program, with a maximum of 12 participants selected each year.
The deadline to apply for the 2019 program is Friday, July 26. For additional details and to complete an application form, ­click here.