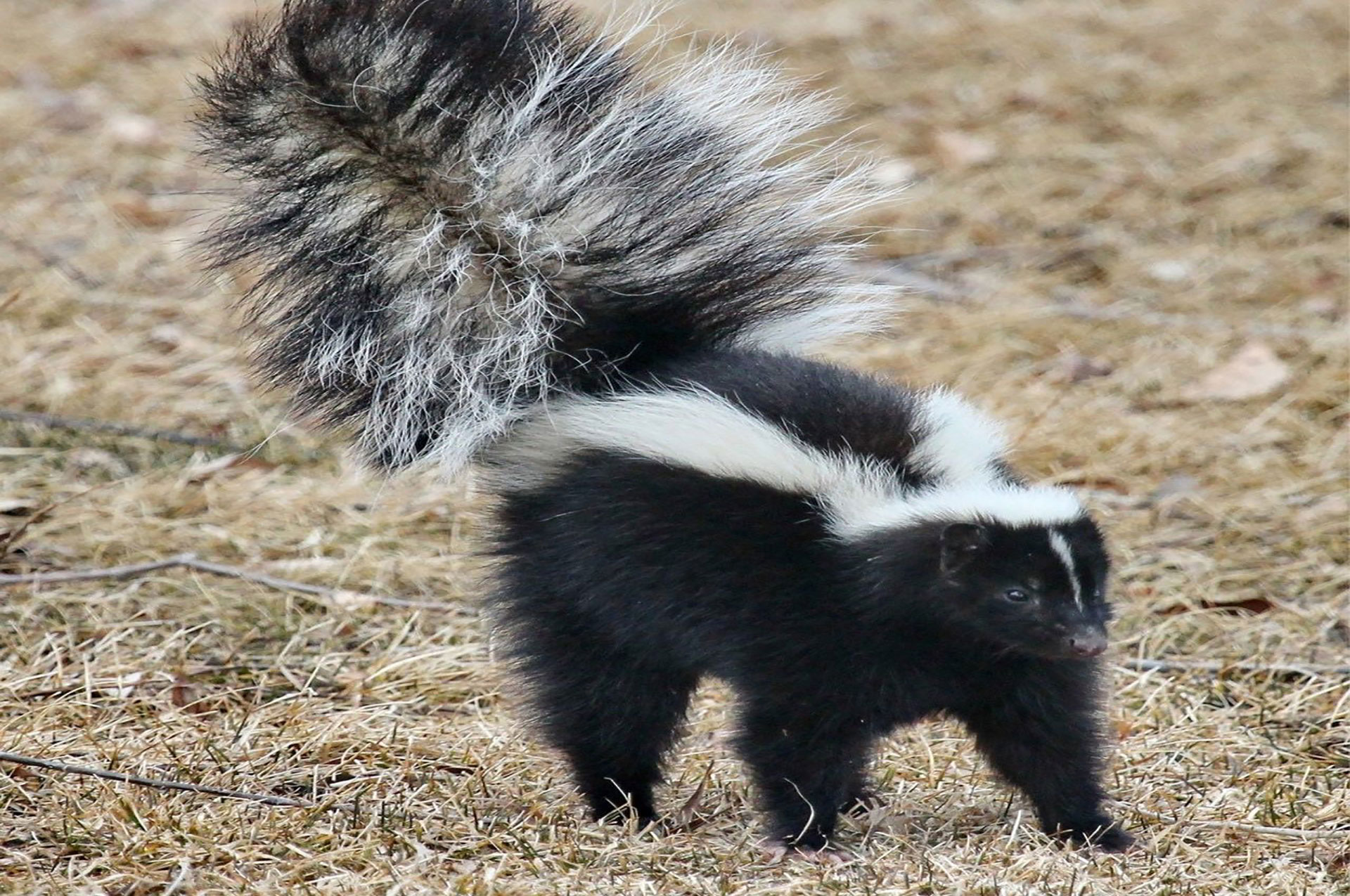 City Contracts with SCRAM! Wildlife Control
As Central Ohio experiences rapid growth, the abundance of wildlife that was here long before we began changing the landscape has been adapting to dwindling natural habitats and even capitalizing on the new food sources and nesting opportunities brought about by human development. For the most part, we can coexist peacefully and many people enjoy seeing and teaching our children about the beautiful array of birds, rabbits, squirrels and other creatures that take up residence in our yards and parks.
Unfortunately, some wildlife can become unwelcome "tenants," causing destruction to property and, in some instances, posing a health risk. It's often the case that these issues arise from human behavior. This includes providing food sources from bird feeders or fruit and vegetable gardens, piles of yard waste or an unsecured compost bin. Areas under decks, access to an attic via an unsecured chimney or other property maintenance issues can provide easy access to shelter.
Whatever the reason, when an issue with wildlife arises, the best way to address it is to seek help from the experts. The City has recently contracted with SCRAM! Wildlife Control, a division of the Ohio Wildlife Center that is dedicated providing wildlife control that is natural, humane and permanent. SCRAM! is the only provider of non-lethal solutions to nuisance wildlife issues, working with homes and businesses to identify the issue and its cause, evict problem wildlife, and take steps to prevent future problems and educate all involved.
Under the City's contract, SCRAM! is providing services at a discounted rate to residents and businesses.
Services include:
An inspection of your property to document animal evidence (prints, droppings, nesting material, hair snags).
Identification of any structural compromising areas, entry points and safety concerns (chewed/exposed wires, latrines, tunneling and disruption of insulation).
Labeling of compromised wiring with surveyor's tape for later repair by a contractor.
Recommended solutions to permanently solve your wildlife issues with a documented plan.
Provision of animal eviction and exclusion solutions for homeowners and businesses.
Transportation of injured or ill animals to Ohio Wildlife Center's hospital if necessary.
Reuniting infants with wild families.
Educating customers and neighbors regarding wildlife biology.
A two-year guarantee on the work that is provided.
SCRAM! services are licensed, certified and insured.
What SCRAM! does not do:
Trap, relocate or euthanize wild animals.
Provide assistance for issues with rats, mice or insects.
Provide assistance with deer, white swan or coyote issues. the Ohio Department of Natural Resources or law enforcement will step in ONLY in instances of injured animals.
Additional details about SCRAM!, tips on maintaining your property so that it's less appealing to unwanted guests, and additional resources relative to wildlife or pet issues, click here.