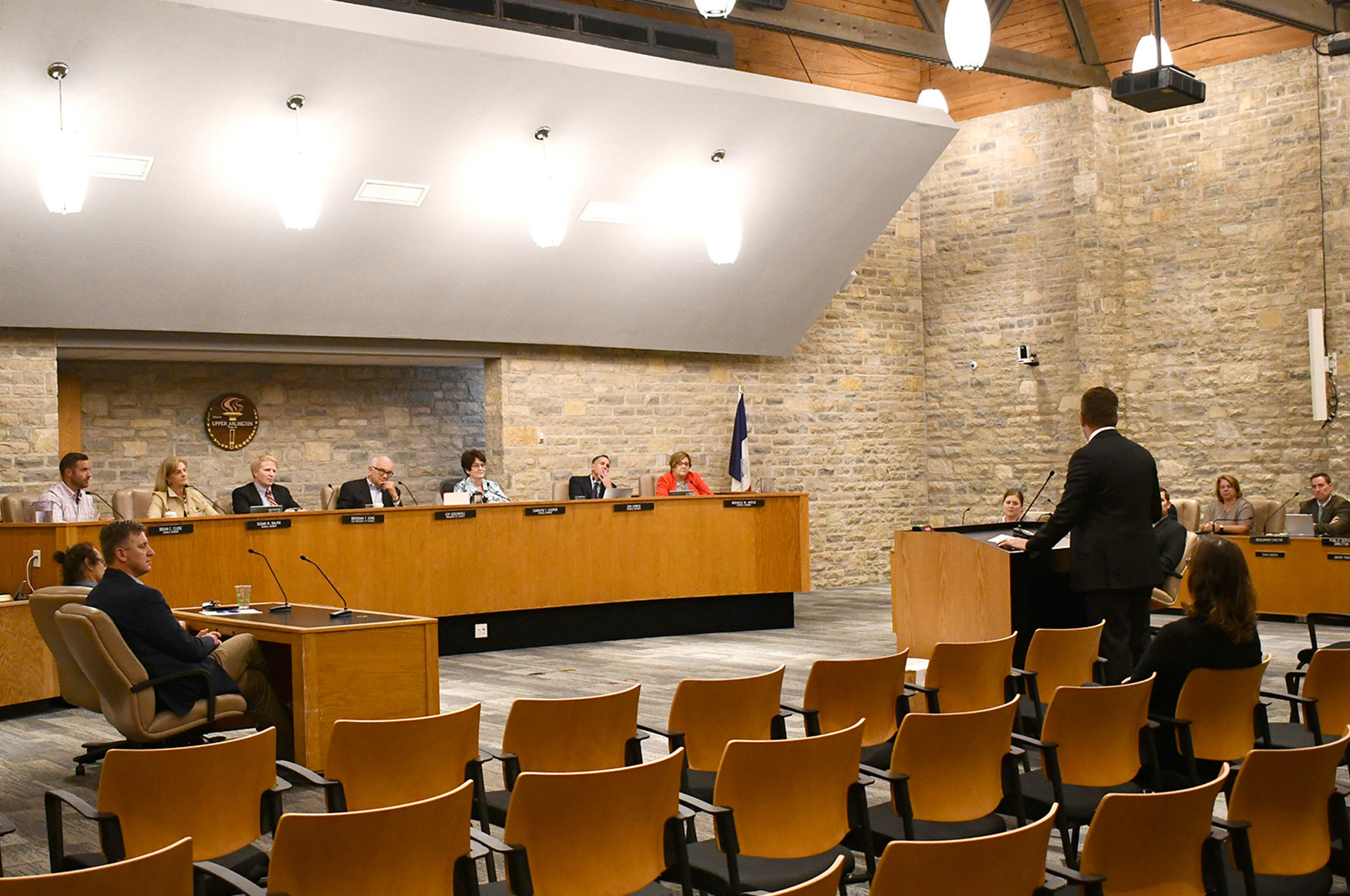 City Council Approves New City Manager Contract
At last night's Council Conference Session, City Council formally concluded its search for the new Upper Arlington City Manager, appointing and entering into an employment agreement with Steven R. Schoeny. Mr. Schoeny will assume his new role at the City on September 30, 2019.
"Selecting a new City Manager is one of the most impactful decisions a City Council can make for its community," said Council President Kip Greenhill. "We purposely undertook an extensive and methodical search process to find a candidate with strong leadership and community engagement skills, a proven track record, and a visionary perspective. We have found all that and much more in Steve Schoeny."
"It's a great honor to have the opportunity to serve my hometown in this way," said Mr. Schoeny. "Over the course of my career, I have worked at the state level, consulted with governments throughout the Midwest, and led the varied and complex development work of Ohio's rapidly evolving capital city. I look forward to pulling from each of these leadership experiences to help fulfill Upper Arlington's goals for its second century."
A 13-year resident of Upper Arlington, Mr. Schoeny has served as the Director of the City of Columbus' Department of Development since the summer of 2013. During his tenure, the department implemented new planning principles that provide a consistent framework throughout the city, in collaboration with neighborhood leaders. He has spearheaded numerous economic development efforts that resulted in a net gain of more than one million square feet of Class A office space in Columbus. He led Columbus' participation in the Mid-Ohio Regional Planning Commission's (MORPC) Corridor Concepts project, collaborating with eight regional municipalities around a shared vision of mobility. Mr. Schoeny also oversaw the creation of a proactive code enforcement system for the department, as well as a restructuring of various housing incentive programs to encourage mixed-income neighborhoods.
Prior to his role at Columbus, Mr. Schoeny led the economic development consulting practice for Ice Miller Whiteboard, providing strategic planning services to various municipalities and performing site selection, incentives negotiation and analysis for projects that included corporate headquarters, manufacturing sites and data centers. He also served as Director for the State of Ohio's Strategic Business Investment Division, overseeing statewide economic development efforts including project and incentive negotiations, monitoring agreement compliance and business retention.
Mr. Schoeny has a Master of Public Management from the University of Maryland, School of Public Affairs, and Bachelor of Arts degrees in Political Science and Economics from Ohio University. He is an Ohio University Voinovich School Distinguished Alumni recipient, a Columbus Business First Power 100 recipient, and a Rose Fellow from the National League of Cities/Urban Land Institute Daniel Rose Center. Mr. Schoeny's community involvement includes: Board Member and Treasure for CelebrateOne, Board Member for the Central Ohio Community Improvement Corporation, and Board Member for Partners Achieving Community Transformation. He is actively involved in various Upper Arlington youth sports programs, including the Golden Bear Basketball Club, Kiwanis Soccer and Bear Cub Baseball.
"Steve joins the Upper Arlington team at an exciting time," continued President Greenhill. "The signs of reinvestment are everywhere—from our newly paved streets to our community's schools, from the expansion of quality housing options to the regrowth occurring in our commercial districts. But there's still plenty of work to be done, and we must be ever mindful of the changes that are happening around us. I am confident that Steve Schoeny will prove to be the leader we need at this time of unprecedented regional growth."