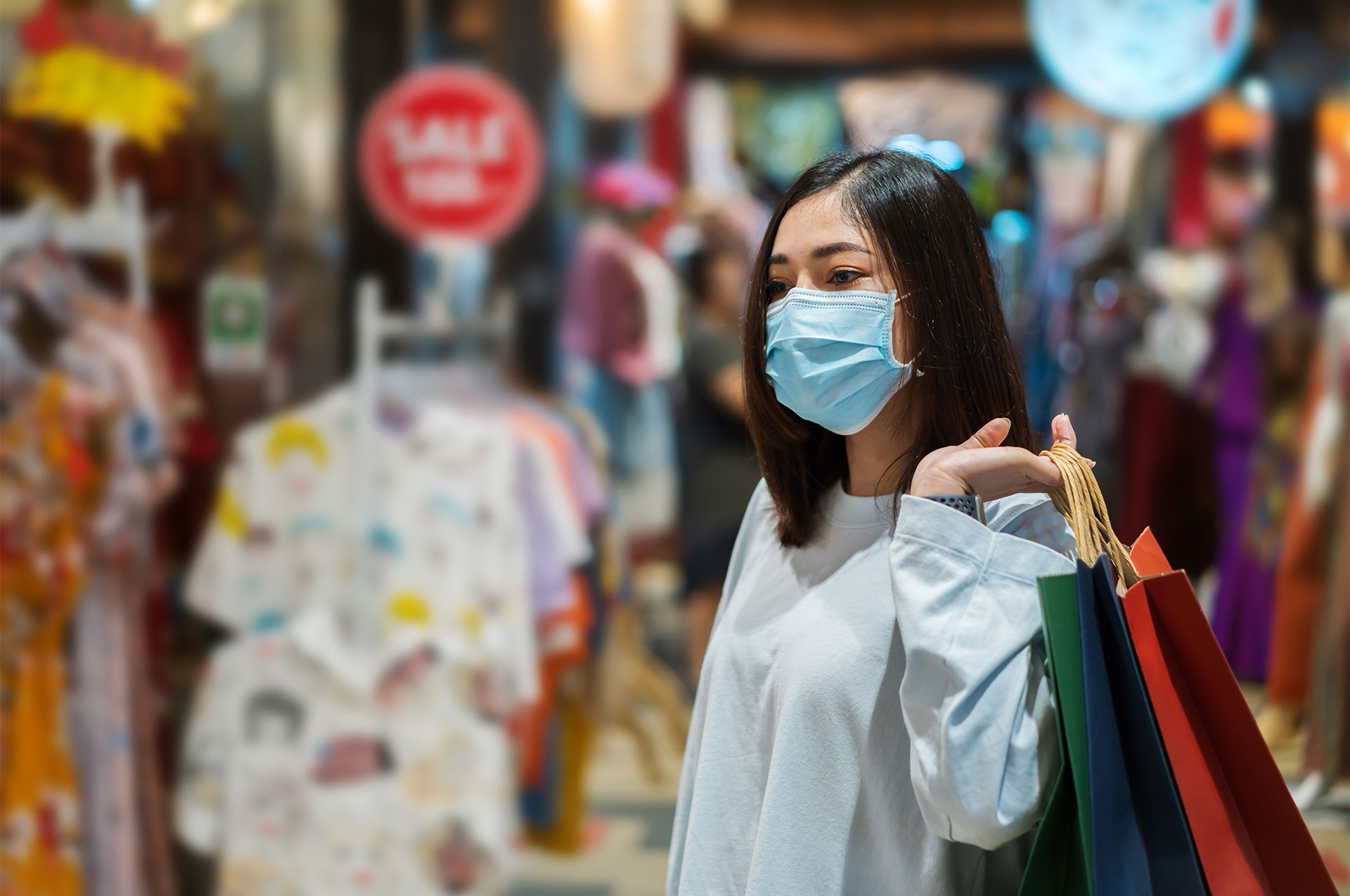 City Updates Face Covering Requirements for Indoor Public Spaces
July 14, 2020
At the July 13 City Council Meeting, Council approved amendments to Ordinance 46-2020 requiring that all persons within the City of Upper Arlington wear a facial covering at all times when they are in indoor spaces that are open to the public, including businesses. These amendments were made to address a July 8, 2020 facial covering order issued by the state, so that the City's legislation is consistent with that order.
The update to this legislation—which amends Chapter 547 "Miscellaneous Offenses" of City Code—takes effect July 14, 2020 and will remain in place until it is determined that COVID-19 is no longer a public health emergency and/or the State of Emergency declared by the Governor no longer exists.
Specifics of Upper Arlington's amended facial covering legislation include:
It applies to all for-profit and non-profit entities, clubs, daycares, educational and governmental entities that are open to the public.
It applies to indoor spaces–whether publicly or privately owned–where the public has access, including lobby areas, common spaces, elevators and meeting rooms.
It also applies to outdoor locations where it is not possible to maintain a distance of six feet or more from individuals who are not members of the same household.

This includes while waiting for or using public transportation, taxis, private car services or ride sharing vehicles.

Failure to wear a facial covering when in an indoor public space is a minor misdemeanor, punishable by a fine of up to $150.
A first offense will result in a warning. Thereafter, the violator will be subject to a fine for each subsequent violation.
The following exemptions are in place whereby a facial covering is not required:

Children aged 10 years or younger
Persons who can't wear a facial covering due to a medical condition or disability
Persons with a hearing impairment requiring the visibility of the mouth for communication purposes
When facial coverings are prohibited by law or regulation, or are inconsistent with documented industry standards while on duty
When in a school building or facility that has a comparable facial covering requirement, the school's requirements apply
When complying with directions of law enforcement officers

Individuals working alone in a private office are exempt. If they are joined by one or more members of the public, facial coverings are required.
Facial coverings may be temporarily removed for the following activities:

When consuming food or beverages
When engaging in exercise in a gym or other indoor facility, as long as there is a minimum of six feet of separation between participants.
When participating in athletic practice or competition that is permitted under a separate ODH order
When receiving a personal care service that involves the face or head (dentist, haircut, etc.)
When obtaining a service that requires temporary removal of the facial covering for security/verification purposes
When giving a speech for broadcast or other vocal performance, as long as there is a minimum of six feet of separation from others or those not performing are wearing facial coverings.
When officiating a religious service
When actively involved in a public safety capacity (police, EMS, fire)
Under this legislation businesses and property owners should deny access to their indoor spaces for anyone not wearing a facial covering, unless an exemption is met. To report a violation, call the Police non-emergency number, at 614-459-2800.
In addition to following the City's face-covering requirements, the City encourages residents, employees and visitors to our community to continue following best practices for minimizing the spread of COVID-19. This includes frequent hand washing for at least 20 seconds, maintaining social distancing of at least six feet apart from others when gathering, and avoiding contact with the public if demonstrating symptoms of illness.
Amended Ordinance 46-2020
July 6 City Council Meeting Video
July 13 City Council Meeting Video
Public Health Advisory System