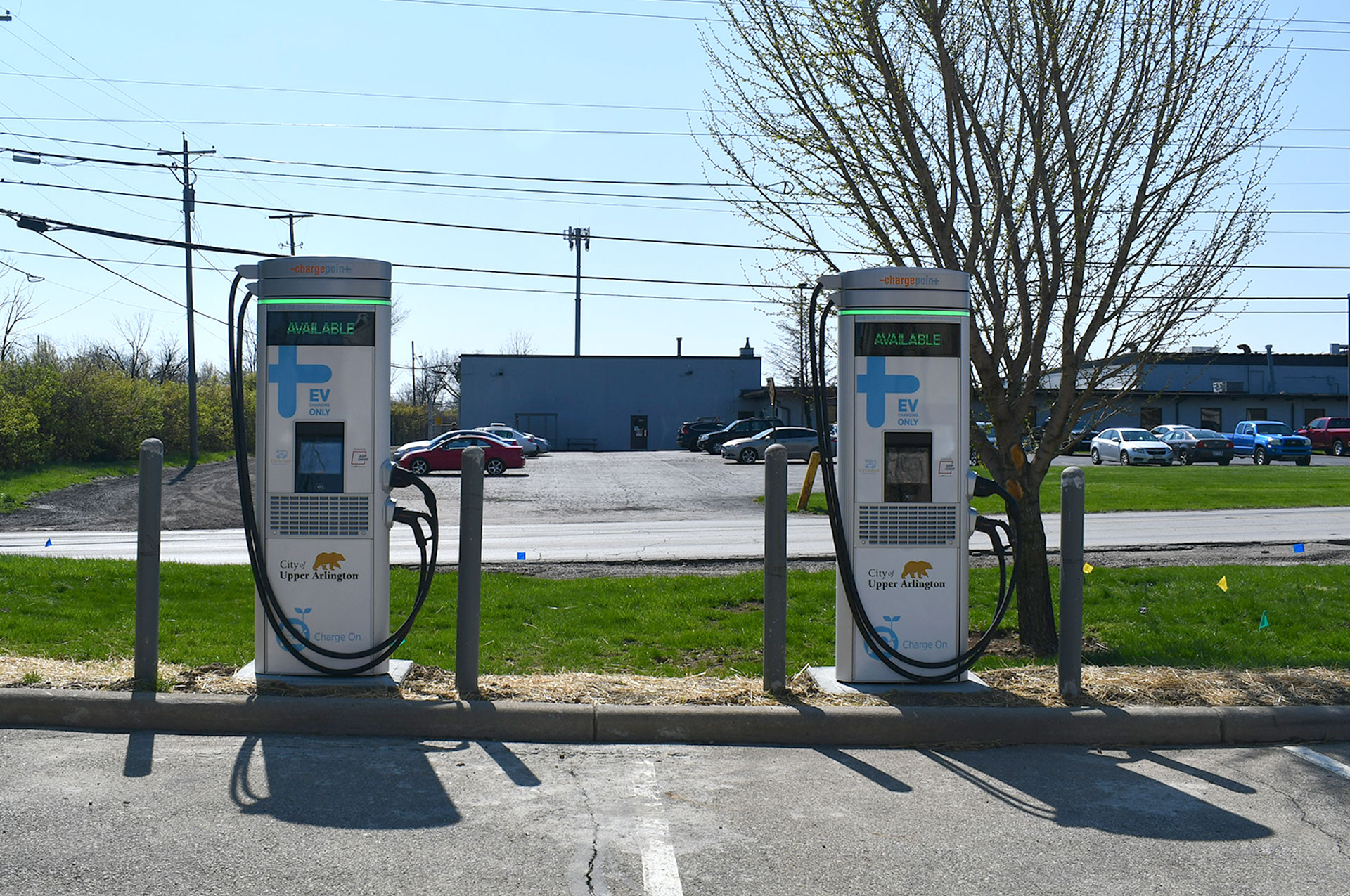 City Installs Electric Vehicle Charging Stations at Two Locations
As part of the City's commitment to sustainability and in support of the expansion of electric vehicle use in our community and the region, the City is installing charging stations that are available for use by the public. This step is also enabling the City to initiate a pilot program for electric vehicles within our own fleet.
Two stations can be found at each of the following locations:
Front parking lot at the Municipal Services Center, 3600 Tremont Road – PLEASE NOTE: these stations will be operational by late May.
Public Service Center, 2800 Roberts Road – these stations are installed and operational.
All four stations are Level 3 DC Flash Charge stations and take 30-minutes to recharge a vehicle to 80% or approximately one hour for a full charge. These stations provide an important link in the regional network, with convenient access to the Municipal Services Center from State Route 315, and to the Public Service Center from Interstate 270 to the west.
To use the charging stations, motorists should have the ChargePoint app downloaded on their smartphone. The cost to use them is 10 cents per minute for the first 30 minutes, increasing to 20 cents per minute thereafter. Pricing adjustments may be made over time, based on pricing in the market while also ensuring the City's costs are recovered.
The cost for installing the electric vehicle stations was $377,726 (plus 10% contingency), with approximately 75% of this amount covered through $300,000 in grant monies from American Electric Power.
For residents who have invested in electric vehicles, we hope you find these stations of value. And we hope this step may inspire other residents to consider a move to electric vehicles.
If you have questions about the stations, please contact the Community Development Department, at 614-583-5070.