Upper Arlington's Economic Development Division, housed in the City Manager's Office, provides a range of services to assist existing, new and expanding businesses, including a streamlined review and zoning process. Whether you're a Fortune 500 company or a small business just starting out, we want you to be successful in our community. We can help you find the right location and will serve as your liaison to help guide you through the City's licensing, development, review and permitting processes.
Why Upper Arlington?
Upper Arlington is a progressive, business friendly community. We are renowned for our strong demographics, an educated workforce, easy access to the Central Ohio region, an active business community and services that are second to none. A handful of recent national rankings affirm our place in the region:
America's Top 25 Neighborhoods for Small Businesses, Welcome Mat Services – November 2016
Best Place to Live in Ohio and Best Central Ohio Suburb, Niche.com – July 2016
Top 50 Safest Cities in Ohio, CreditDonkey.com – June 2016
Central Ohio's Most Educated Communities, Business First – December 2015
Best Small Cities in America for Working Parents, Nerdwallet.com – July 2015
If you are looking for a community to call home for your business, look no further than Upper Arlington.
EDUCATION POPULATION 25 YEARS AND OVER
Less than 9th Grade .3%
9th-12th Grade, No Diploma 1%
High School Graduate/GED 8.7%
Some College, No Degree 12.2%
Associate's Degree 3.8%
Bachelor's Degree 38.6%
Graduate or Professional Degree 35.4%
Source: U.S. Census Bureau, 2012-16 American Community Survey 5-Year Estimates.
CIVILIAN EMPLOYED POPULATION 16 YEARS AND OVER
Agriculture, Forestry, Fishing, Hunting & Mining .3%
Construction 3.3%
Manufacturing 5.3%
Wholesale Trade 3.3%
Retail Trade 7.2%
Transportation, Warehousing & Utilities 2.8%
Information 1.7%
Finance, Insurance & Real Estate 10.4%
Professional, Scientific, Administrative & Waste Management 17.1%
Educational, Health Care & Social Assistance 35.4%
Arts, Entertainment, Recreation, Accommodation & Food Services 5.3%
Other Services (except Public Administration) 3.6%
Public Administration 4.3%
Source: U.S. Census Bureau, 2012-16 American Community Survey 5-Year Estimates.
BUSINESS ASSISTANCE & INCENTIVES
A thriving business environment is an integral part of Upper Arlington's appeal and success. As an older, built out community, the costs for renovating aging commercial space or embarking on a complete commercial redevelopment project can outweigh the projected return on investment. The City's four main economic development programs can help bridge the gap between concept and completion.
COMMUNITY IMPROVEMENT CORPORATION
The Community Improvement Corporation (CIC) assists the City in supporting economic development activities. The CIC is comprised of public and private members. With this diverse membership, the CIC is perfectly situated to help guide economic development activities in the City.
The CIC aids the City in economic development activities in the following areas:
Policy & Incentive Review: Helping to structure, create and review economic development policies and incentive agreements;
Development Potential Review: Selecting target areas and sites for in-depth analysis to determine how to best market and position the areas/sites for commercial use;
Land Acquisition: Helping to acquire or transfer land when and where appropriate;
Relationship Building: Providing opportunities for City officials and administrators to meet with developers and businesses that otherwise would not be available without the relationships that CIC board members possess.
The CIC is well positioned to capitalize on economic development opportunities that will help your business thrive in Upper Arlington. Explore City Council – Boards & Commissions page for CIC Roster and meetings.
Pursuant to Sections 117.26 and 117.27 of the Ohio Rev. Code, a certified copy of the audit report and any associated documents, as applicable, for City of Upper Arlington Community Improvement Corporation, Franklin County for the audit period 01/01/2017 to 12/31/2017 can be found below.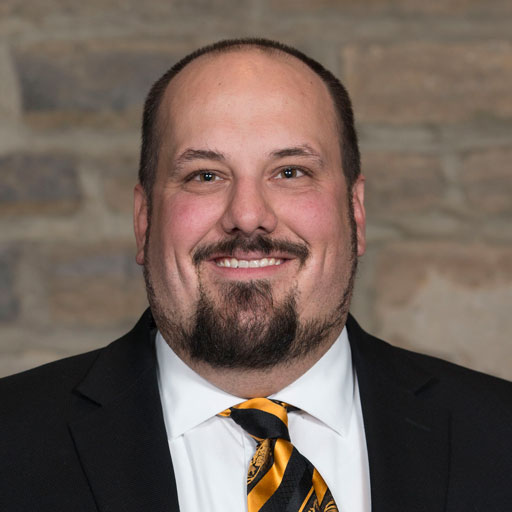 Joseph P Henderson is the City's Economic Development Director. Joe has been with the City since 2015 and previously worked for the City of Pickerington as City Planner (2005-2011) and Development Services Director (2011-2015). Prior to coming to the Columbus Region, Joe worked as an economic development consultant for Bay Area Economics in Washington D.C & San Francisco.
Joe has a Bachelor's degree in Urban Planning from the University of Cincinnati. He serves on several boards in Upper Arlington and the region. He previously served as the President of the Mid-Ohio Development Exchange (MODE) in 2018, and is an Ex-Officio board member for the Tri-Village Chamber Partnership. He is also a 2017 graduate of the Leadership UA program.
Joe participated in the United States of America, Department of State's Young Southeast Asian Leaders Initiative (YSEALI) reciprocal Professional Fellowship Program. He traveled to the Philippines in early 2018 to work with the Municipality of Rizal to help develop and grow their economic development initiatives.
Outside the office, Joe is active in Alpha Rho Chi (APX), a co-ed professional national fraternity for architecture and the allied arts, he served as the National Vice President from 2011-2013. He is a founding member of the University of Cincinnati's chapter. His love for walkable communities and high quality architecture has guided his travels around the U.S. and the world.
c

Expand All
C

Collapse All
Economic Development
(4)
The City does not require licensing, however it is necessary to obtain building, signage and occupancy permits.  Please contact the Community Development Department for information on building, signage, and occupancy permits.  It is also necessary to file corporate and employee income tax reports, contact the City's Finance Department for assistance.
Yes, the City of Upper Arlington offers a portfolio of economic development incentives on a case by case bases to businesses within one of the target industries/sectors.  The City has identified our targeted industries/sectors as: Healthcare, Professional, Educational, Technology and Community Amenities.  The City also worked with state and regional organizations and departments when applicable on economic development incentives.  For more information please contact the City's Economic Development Division at 614-583-5046 or send an email to [email protected].
We keep an accurate list of all office and retail buildings and sites in Upper Arlington.  We can help direct you towards buildings and sites that fit your need and have availability.  Call the City's Economic Development Division at 614-583-5046 or send an email to [email protected] for all inquiries.
Contact the City's Economic Development Division as your first point of contact. We will answer questions you have and help direct you to the correct departments you need for assistance. To reach the City's Economic Development Division at 614-583-5046 or send an email to [email protected].
CONTACT ECONOMIC DEVELOPMENT