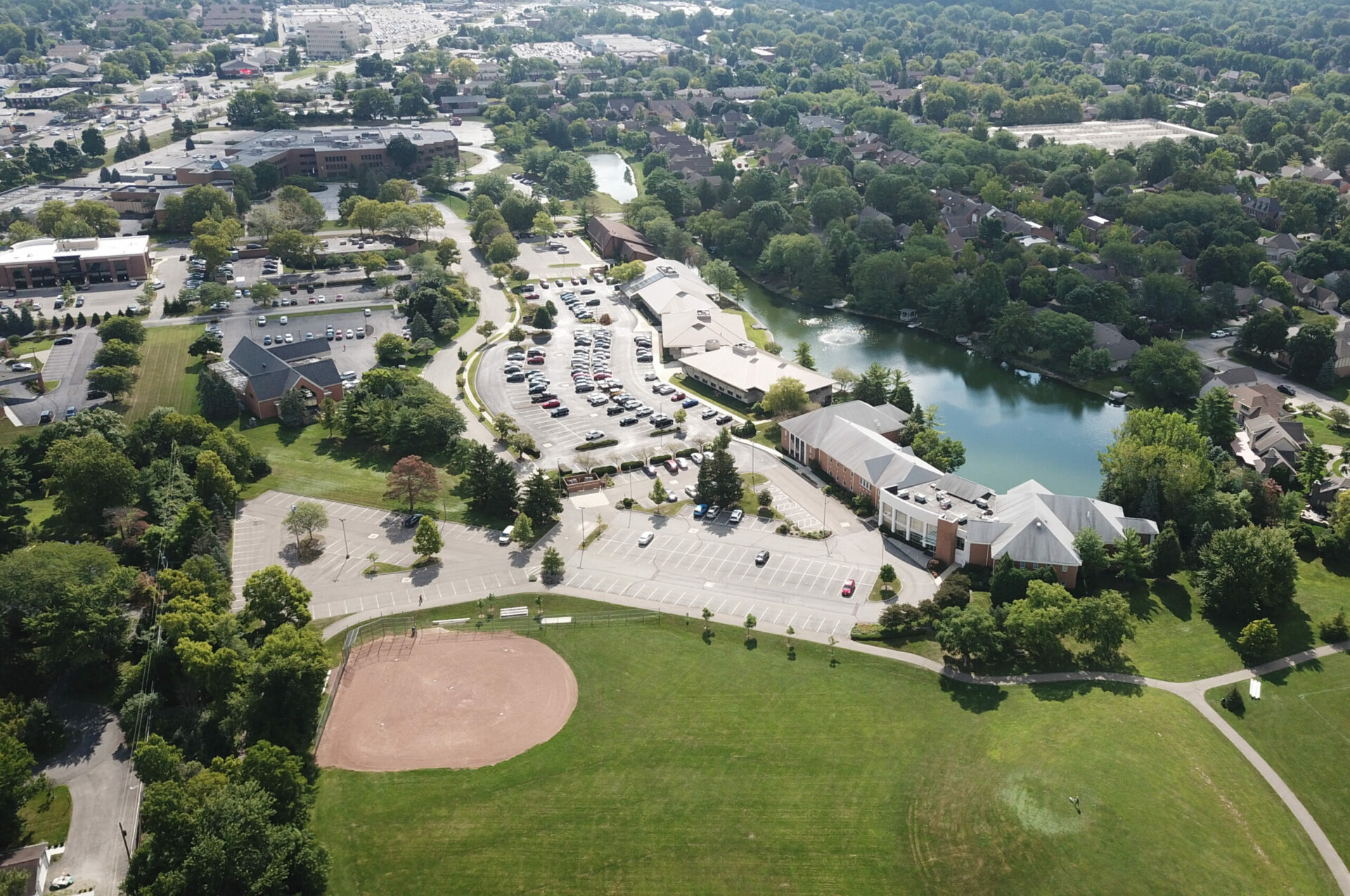 City to Consider Zoning Revisions for Portion of ORC Office and Research District
The City is readying to undertake a public engagement and review process relative to possible zoning revisions for a portion of the ORC Office and Research District located on the south side of Henderson Road. This area is accessed by Arlington Centre Boulevard and is primarily comprised of outdated office buildings.
The concept under consideration would be to rezone this area as a Planned Mixed Office District (PMOD) with the intent of retaining the existing amount of office space within the district at a minimum, while allowing for a limited number of additional uses, such as residential and retail, as future redevelopment projects occur.
A series of public meetings have been scheduled beginning in September of 2022, so that Staff can share insight on what is being considered and obtain community input and suggestions for accomplishing the best possible outcome for the surrounding neighborhoods, the Henderson Road corridor and the community as a whole.
This schedule is as follows:
Meeting 1a: In-Person – 6 pm, Wednesday, September 14
Council Chamber, Municipal Services Center, 3600 Tremont Road
Meeting 1b: Zoom – 6:30 pm, Thursday, September 15
Meeting 2: Zoom – 5 pm, Monday, October 3
Meeting 3: Zoom – 5 pm, Monday, October 17
Thereafter, the emerging zoning revision proposal will be scheduled for review and a recommendation from the Board of Zoning and Planning in October, with City Council scheduled to review and possibly take action to amend the City's zoning code in November.
We invite and encourage you to be involved in this review process. Visit our project page to learn more about what is being considered and to register for updates.