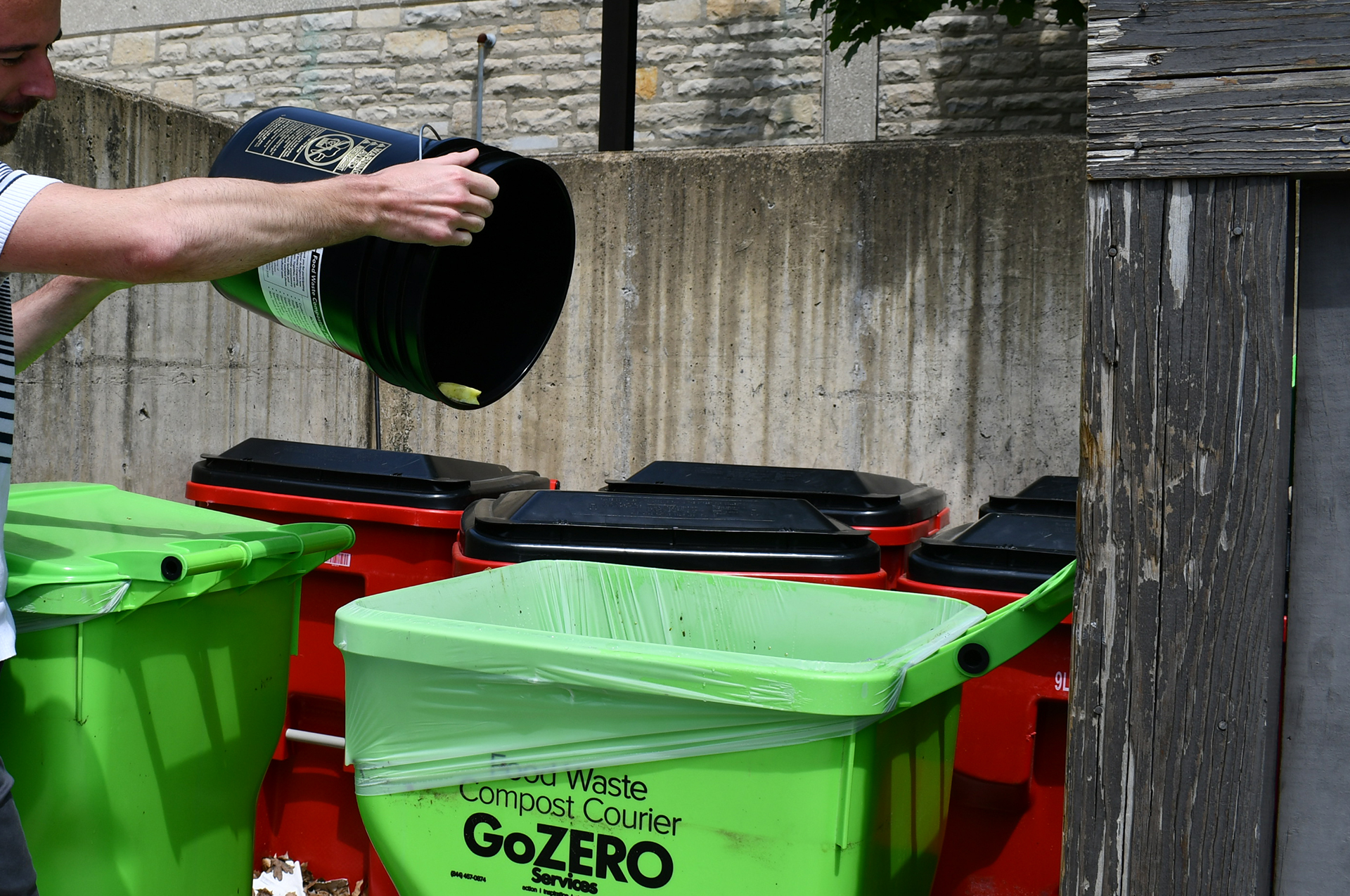 City to Launch Pilot Program for Curbside Food Waste Collection
The City's Public Service Department is pleased to announce the launch of a pilot program for the curbside collection of food waste, thanks to a grant from the United States Department of Agriculture (USDA). The pilot program will be operated by the City's partner, GoZERO Services, the non-profit courier service for residential recycling of food scraps for composting that is already running a drop-off program at three UA locations.
The curbside pilot program is currently scheduled to run for approximately 18 months, from March of 2022 through September 2023. The pilot program will start with a limited number of households, phasing in additional households every few months, and will ultimately provide weekly curbside collection of food waste for up to 600 single-family households once it's fully operational.
Households interested in participating in the pilot program must complete an online application form. Once you have applied, you will receive an email from the City's Public Service Department letting you know if you are enrolled or on a waitlist. For enrolled households, the email will include instructions on when your area will begin collection, your collection day and general participation guidelines, and when to expect delivery of your composting bucket.
To learn more about the curbside food waste composting program and how to enroll, click here.