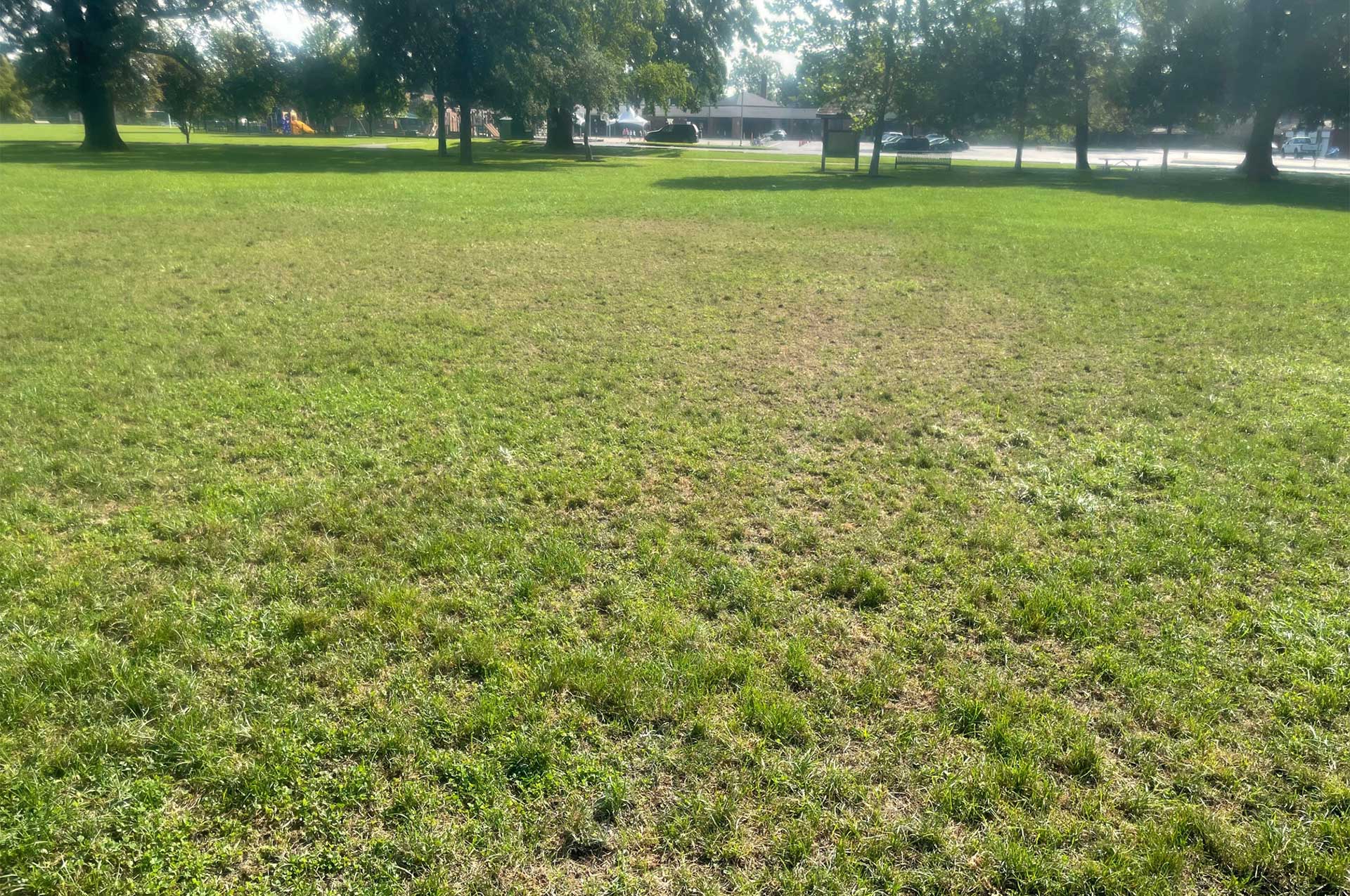 City to Treat Parks for Armyworm Infestation
Current Treatment Schedule
A safe re-entry time for turf will be posted on signs throughout each park

WEEK OF SEPTEMBER 6 – Reed Road Park, Sunny 95 Park, Thompson Park (exact dates pending)
Fancyburg Park – begins at 8:30 am, Friday, September 3 – treatment will be at least 10 feet from park paths
Miller Park – tentative treatment in the afternoon of Friday, September 3
Tremont Fountain Park – tentative treatment in the afternoon of Friday, September 3
Northam Park – 10 am-4 pm, Thursday, September 2
The Parks & Recreation Department has contracted with a pesticide application provider to begin treating the City's parks for Armyworms. Armyworms are an extremely destructive pest that can quickly destroy turfgrass. Northam Park and Burbank Park are already showing significant signs of turf damage as a result of these Armyworms.
With setup for the Labor Day Arts Festival scheduled to begin this Friday, Northam Park was the first park to be treated, on Thursday, September 2, in an effort to minimize the damage..
During application, City Staff will be present to keep the public away from the treatment areas. Once the pesticide has been applied, the turf areas in the park will remain closed to allow the pesticide to completely dry. Signs will be placed around the perimeter of the park with a safe re-entry time posted. Once the pesticide has dried, it is safe for a return to normal park activities. The pesticide that will be used – Acelepryin – is not harmful to pollinators. Out of an abundance of precaution, the pesticide will not be applied to any turf areas within 50 feet of playgrounds.
Tips for Homeowners
To check for an infestation in your lawn, mix water and a healthy squirt of Dawn dish detergent together and dump the soapy water on your lawn. The Armyworms will immediately emerge.
We have already heard from many residents that they are seeing damage in their lawns. If you find you are also facing an infestation of Armyworms, we recommend that you contact your lawn care service or your local extension agent (//extension.osu.edu/home).
Resources
About Armyworms – OSU Extension Article: //bygl.osu.edu/node/1859
About Acelepryn®:

Acelepryin label (pdf file)
Safety Data Sheet (pdf file)
Questions?
If you have questions about Armyworms and the City's plans for protecting the turf in our parks, click here to send us an email