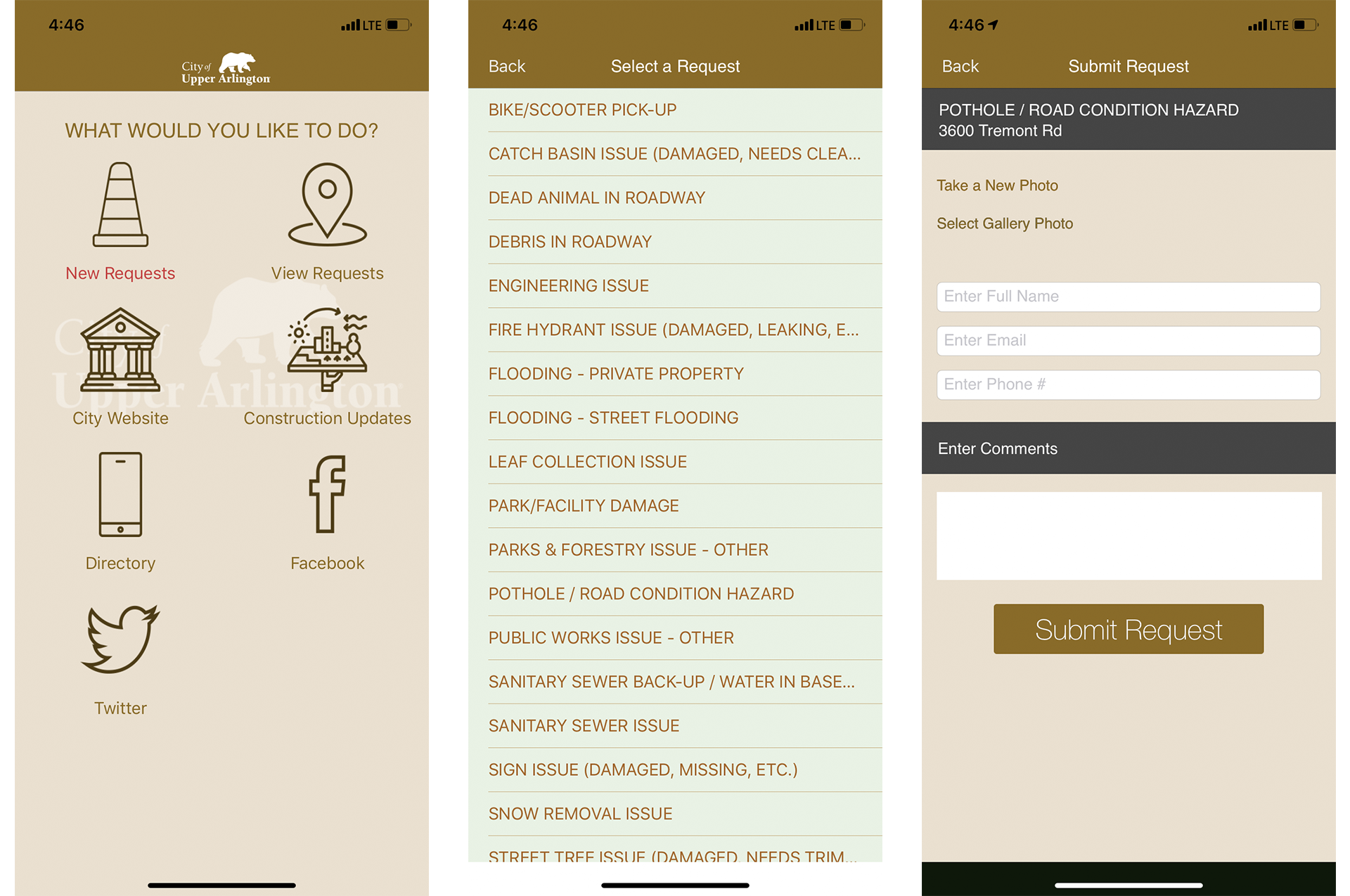 UA Click2Fix App Makes Reporting Issues Easy
With the start of the New Year, the City has a new means for residents to notify us of any issues that you may encounter in the community. The Click2Fix app is now live and lets you quickly and easily report problems from your smartphone.
The menu of items to report include:
Broken traffic signals or streetlights
Waterline breaks
Property maintenance issues
Potholes or other road hazards
Dead animals in the roadway
Street tree issues
Damaged or missing street signs
Damaged or leaking fire hydrants
Snow removal issues
To download the app, visit either the AppleApp or GooglePlay store, search and download "UA Click2Fix." Once you have the app and you wish to report an issue, you can even attach a photo. The app will give you the option of taking a new photo while in the app or selecting a photo that you have already snapped. The app features geolocation capabilities, so if you are submitting your request onsite, that will be included as part of the notification process.
From the Click2Fix app, it's also possible to view the City's construction updates map and to contact staff using the Directory.
We encourage residents to take a few moments to download the Click2Fix app so that you have it on hand in the event that you see something that should be brought to our attention.
If you have any questions or suggestions for the app, please contact our Public Service Department, at 614-583-5350