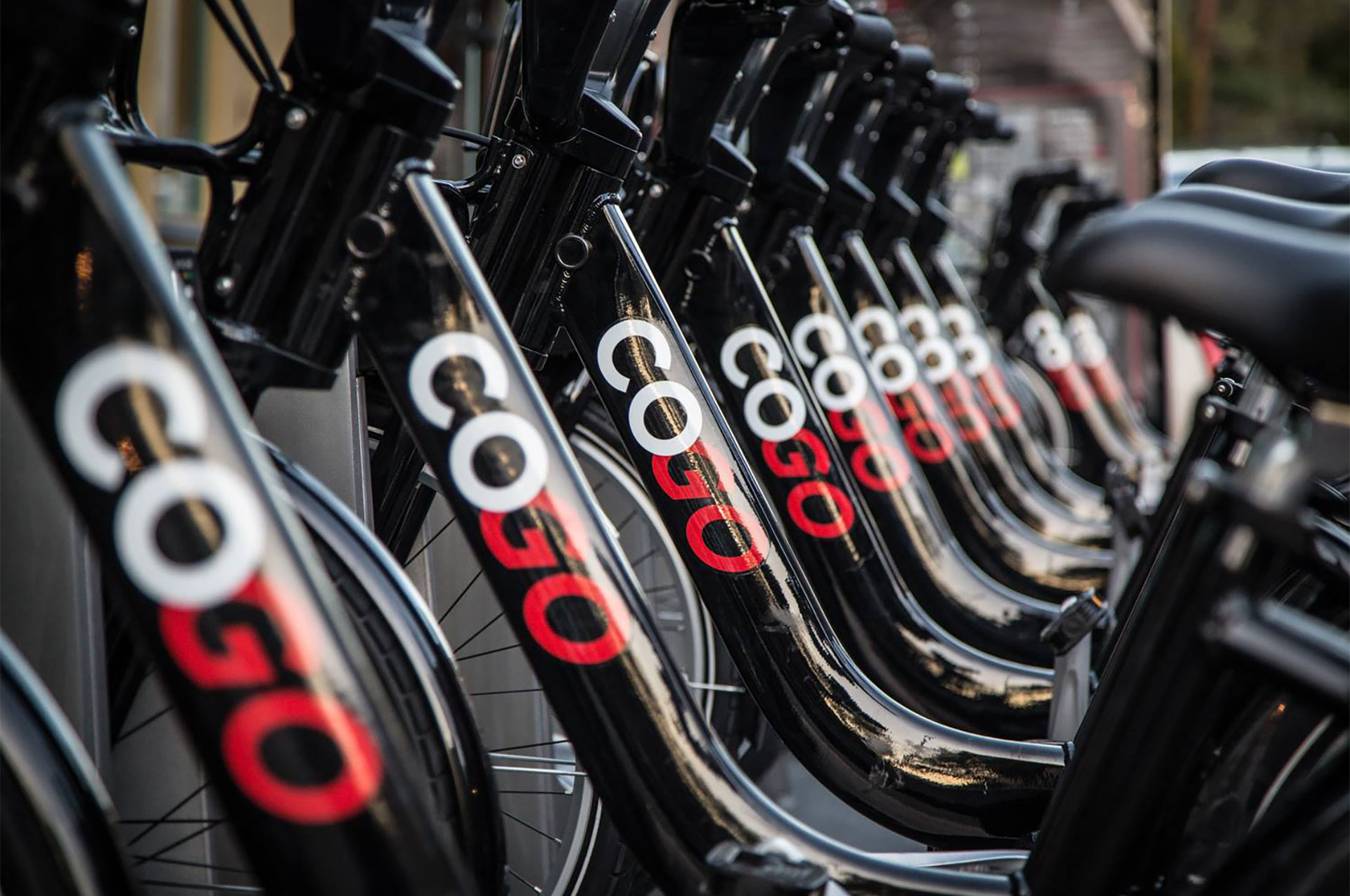 COGO Bike Stations Come to UA
Central Ohio has approximately two million residents with an estimated growth of one million people over the next 30 years. This growth is exciting for Central Ohio, demonstrating a healthy economy and region, but it's also causing local municipalities and businesses to consider sustainable ways to accommodate this growth while preserving what we hold dear in our respective communities.
Implementing alternative modes of transportation for people to move safely and easily throughout Central Ohio is an important component. A concept that has proven successful—bike sharing programs like COGO.
COGO is a bike system that provides 24/7 access to bicycles without the hassle of maintenance or storage. COGO bike sharing is different from other bike rental options with an emphasis on shorter trips of up to 30 minutes, in order to keep the bikes in circulation and to encourage users to explore local communities and attractions.
I am pleased to announce that Upper Arlington will be home to five COGO bike sharing stations. Installation is estimated to be complete by the of October. In recent years, the City has been working to expand the availability of marked bike lanes and shared-use paths for the safety and recreation benefits of our residents. We are excited to announce this next step in providing for alternate modes of transportation.
COGO bike sharing stations can be found at the following locations:
Kingsdale (NW corner of Zollinger and NW Blvd, near existing shared-use path)
West Lane Avenue (in front of La Chatelaine)
Tremont Center (along Tremont Road near Chef-O-Nette)
Mallway (near the northern corner of Arlington Ave and North Mallway)
The northwest corner of North Star and Northwest Boulevard
Fancyburg Park, Reed Road Park and Thompson Park have been identified as potential station locations if the system proves successful and is expanded in the future.
The cost of a Day Pass is $8, which allows unlimited 30-minute rides in a 24-hour period, a 3-Day Pass is $18, which allows unlimited 30-minute rides in a 72-hour period, and an Annual Membership is $75. To avoid overcrowding at the docking stations, COGO provides twice as many stations as bicycles. To see other locations and to find out more information about COGO, please visit https://www.cogobikeshare.com.