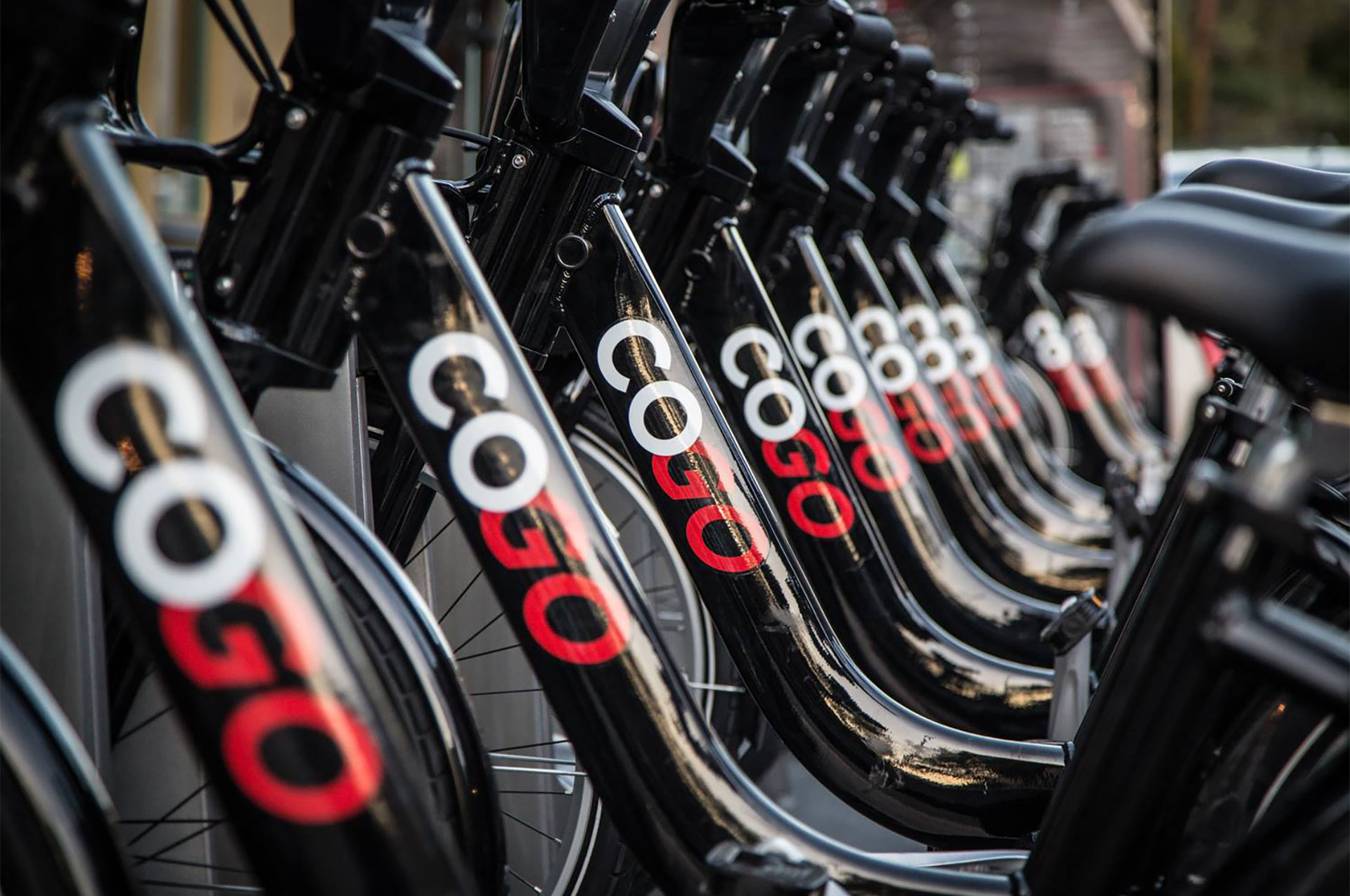 CoGo Bike Stations Ribbon Cutting
UA's five CoGo bike sharing stations were installed late in 2018, providing an exciting new way for residents to enjoy the great outdoors and explore our community and beyond. Fast forward to the arrival of spring, and the CoGo Bike Share team has scheduled a ribbon cutting celebration to help raise awareness about the five stations in our community.
We hope you can join us on the morning of Tuesday, May 14, beginning at 10 am, at the Lane Avenue CoGo location in front of La Chatelaine. Representatives from the City will be on hand to participate in the ribbon cutting ceremony, to be followed by a group ride led by Yay Bikes! that will give guests a chance to try the bikes. Attendees can enjoy refreshments from La Chatelaine, and will receive CoGo Swag and free day passes so that they can take a spin on one of the CoGo bikes at a later date.
Bike sharing is a great way to get outdoors, get some exercise and explore all that the region has to offer, without the hassles of purchasing, storing and maintaining your own bike. And since the CoGo bike system in Central Ohio is now up to over 70 station locations, with approximately 600 bikes, it's more convenient than ever.
The CoGo website features a map of all station locations, details on how the program works, safety tips, and lists of local attractions and popular rides. In addition to the Lane Avenue location, our UA stations can be found at the Mallway, Tremont Center, Kingsdale and at Northwest/North Star.
We hope to see you May 14 at the ribbon cutting, but if you can't join us, be sure to give the CoGo bikes a try one sunny weekend day. And let us know what you think.