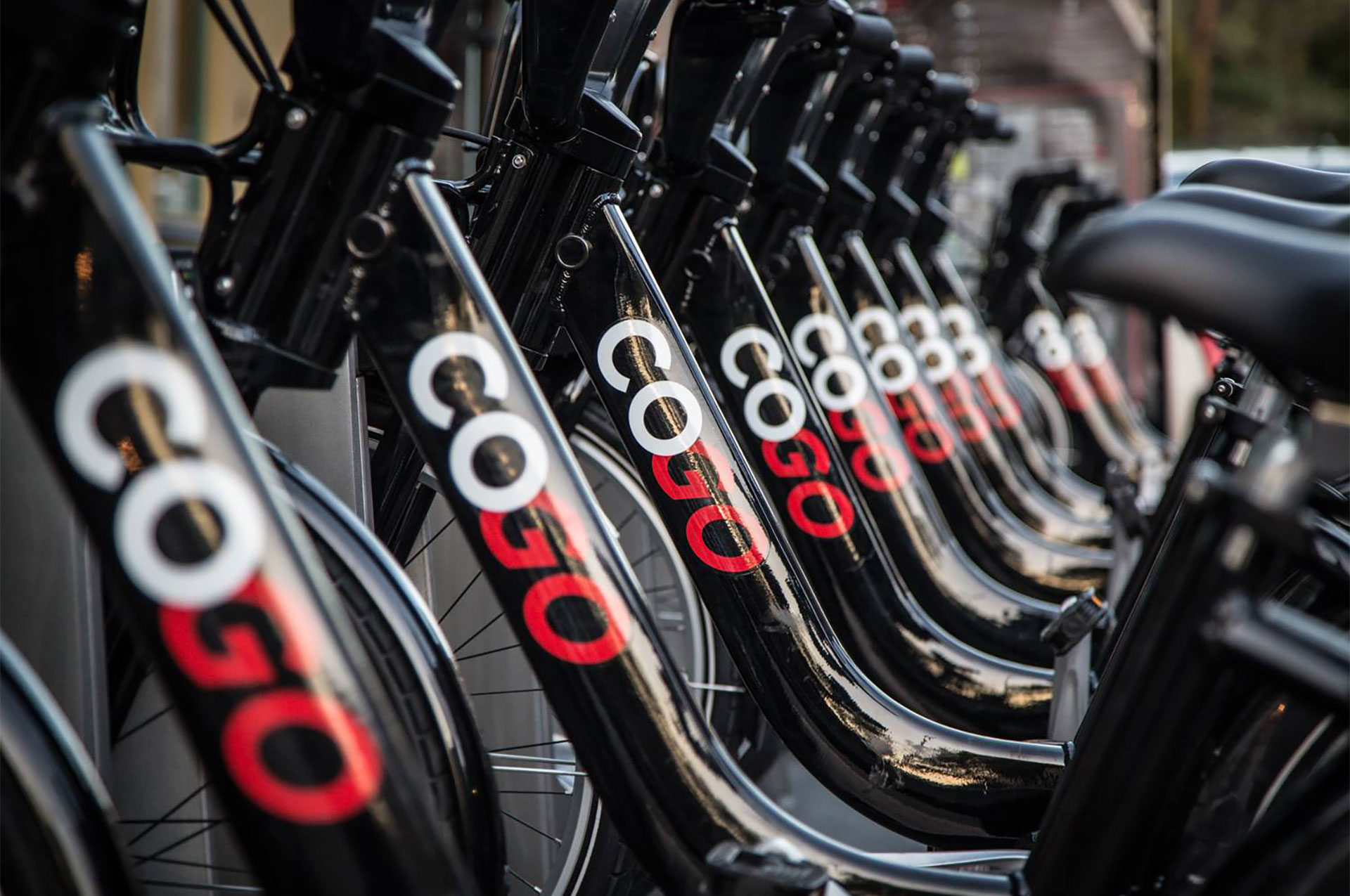 CoGo Bike Stations to Receive Upgrades
UA's five CoGo bike sharing stations were installed late in 2018, providing an exciting new way for residents to enjoy the great outdoors and explore our community and beyond. Now owned and operated by Lyft, patronage is on the rise. The five stations in UA generated 577 trips from July-September, with the Mallway, Tremont Center and Lane Avenue stations proving the most popular pick-up and drop-off locations.
Lyft has recently announced a series of upgrades that will be rolling out in the coming weeks, making this bikeshare program more convenient for anyone looking to get outdoors, get some exercise and explore all that the region has to offer, without the hassles of purchasing, storing and maintaining your own bike.
These enhancements include:
Starting January 29, riders will only be able to access the CoGo bikes from either a station kiosk or using the Lyft app on their smartphones.
Five stations are being added to the network, with Central Ohio residents invited to suggest locations for these new stations. Visit cogobikeshare.com/suggestastation to send in your ideas.
250 new ebikes will be added to the network, giving riders an electric boost as they pedal.
Anyone who invests in a $75 annual membership by January 29 will receive an additional three months at no extra charge.
Trip options and pricing are also being adjusted, with a new 30-minute single trip option for $2. And for anyone with an annual membership, ride times will be increased to 45-minute trips.
To prepare the CoGo stations throughout the region for these changes, all stations will be taken temporarily offline through mid-February. For the stations in Upper Arlington, the upgrades will occur between January 29 and February 5.
The CoGo website features a map of all station locations, details on how the program works, safety tips, and lists of local attractions and popular rides. The UA stations can be found at the Mallway, Tremont Center, Kingsdale, on Lane Avenue by La Chatelaine, and at Northwest/North Star.