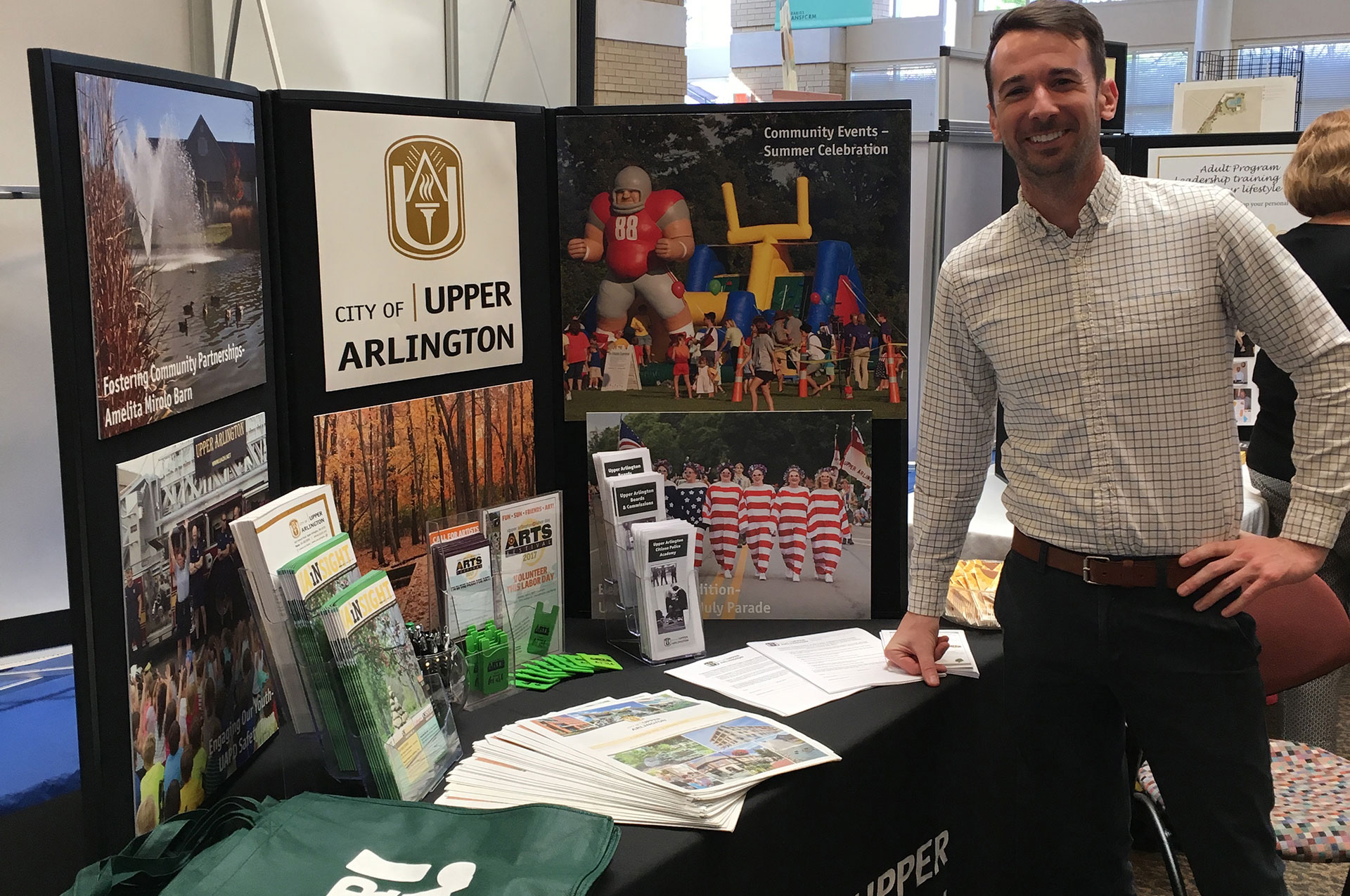 Connect with Local Nonprofits at the 2019 Volunteer UA Expo
Volunteering is fostered at each stage of life in Upper Arlington. Students learn the importance of volunteering through the schools' incorporation of community service activities in their curriculums. Many residents join groups like the Upper Arlington Civic Association and assist with various community events. And older adults serve in multiple capacities at the Senior Center and other local organizations. The list goes on.
There is no end to the ways in which an eager volunteer can give back. But sometimes connecting volunteers with a nonprofit or community organization that is the right fit can be challenging. Since 2007, the Volunteer UA team has been doing its part to spread awareness of the benefits of volunteerism, and to help connect civic groups and non-profits with a pool of volunteers.
The group's signature annual event is just days away—the Volunteer UA Expo. Timed to coincide with National Volunteer Month, this year's Expo is scheduled for Wednesday, April 10, from 10 am-6 pm at the Upper Arlington Libraryon Tremont Road. The Expo is shaping up to be a good one, with over 22 area non-profits attending.
Volunteer UA is made possible through a partnership of the Upper Arlington Commission on Aging, City of Upper Arlington, Upper Arlington Public Library, Leadership Upper Arlington, Tri-Village Lions and Syntero, Inc. These partner organizations will also have exhibitor tables at the Expo.