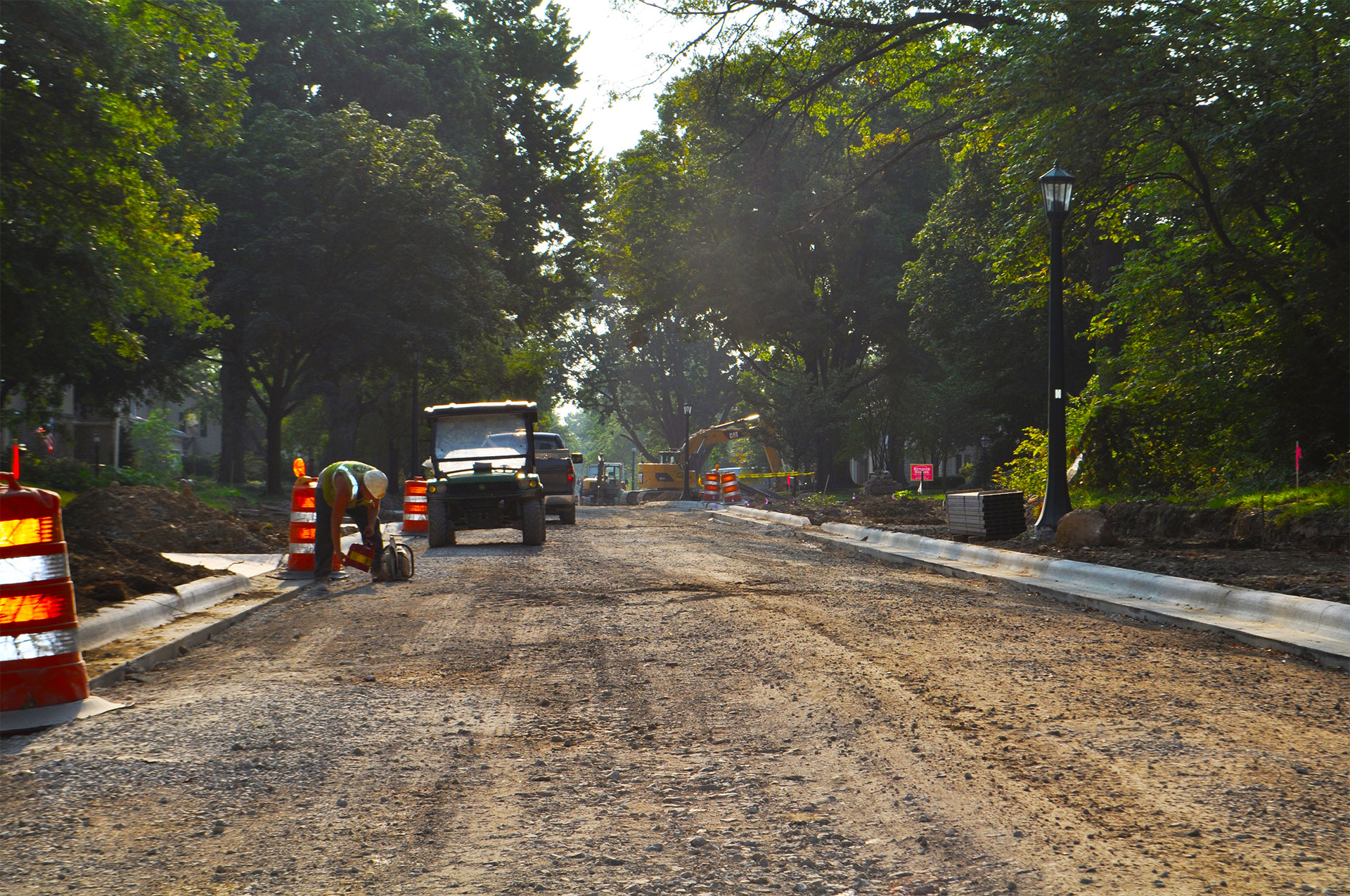 Henderson Road Reconstruction Phase II
The contractor for the Henderson Road Reconstruction, Elite Excavating, began Phase II on Wednesday, July 31, 2019.
The contractor began installing the storm sewer and then continue with the installation of the sanitary sewer for the section of Henderson Road that is immediately east of Tarrington Lane and Hampton Lane.
Residents on Henderson Road who are west of the construction zone and that live along Hampton Lane and Tarrington Lane will only have access to and from their homes from Riverside Drive.  UA school bus transportation has been notified that they will be able to access both streets from Riverside Drive.
Residents that live on Henderson Road between Sawmill Road and Hampton/Tarrington Lane will have interrupted access to their driveways during this second phase of work. We will notify you of full-driveway closures in advance.
For full details, click here.
---
Notice of Bridge Inspections – July 24, 2019
The City's Engineering Division wishes to notify residents that an annual inspection of the City's bridges and culverts is scheduled to take place, from Monday, July 29–Thursday, August 1, weather permitting. The inspection process requires access to the ends of these structures, some of which are close to residents' private property.
The inspections are being performed by two representatives of American Structurepoint Consultants. They will be driving a black GMC Sierra, with the license plate HPM2830. They will be wearing yellow safety vests with American Structurepoint's logo.
If you have any questions or concerns about these inspections, please contact the Engineering Division, at 614-583-5360.
Other construction project details can be found by clicking here. Additionally, we share project updates via our Facebook and Twitter pages.