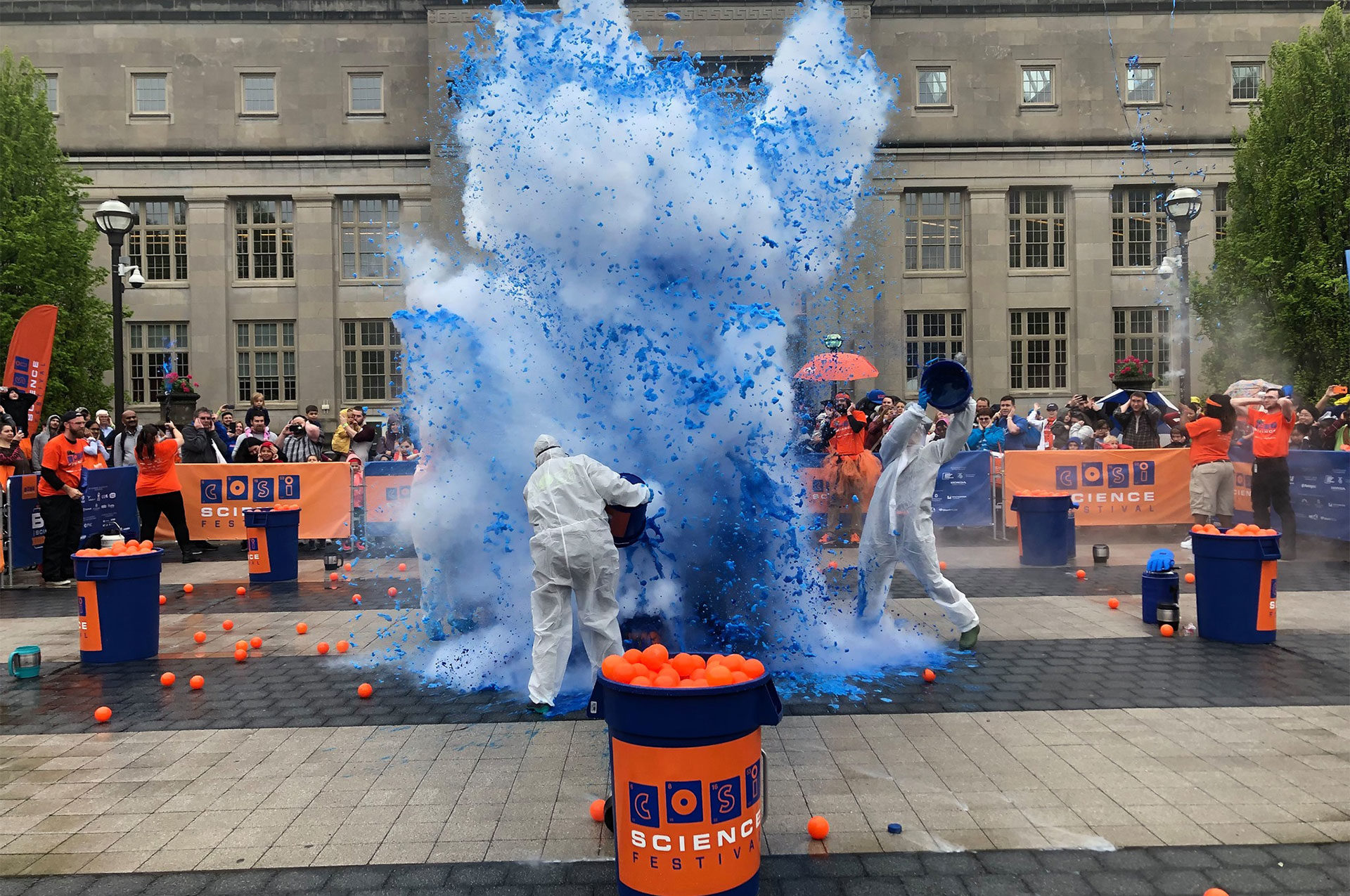 Last Spring, Upper Arlington and several other Central Ohio communities­ had the honor of taking part in and celebrating in the first annual COSI Science Festival. It was a great way to demonstrate the importance of science and technology and showcase how fun the exploration of STEM subjects can be for all ages. After a successful first year, the COSI team wasted no time beginning its planning for the 2020 Science Festival.
Unfortunately, due to the unprecedented nature of the COVID-19 pandemic, and through the guidance from the Ohio Governor and the CDC, COSI will not be conducting the physical, four-day COSI Science Festival that had been scheduled for May 6-9. However, since innovation is part of COSI's core, they are currently exploring new ways to bring science to communities during the planned festival dates. In the meantime, COSI has launched COSI Connects, a digital doorway for everyone in the family to engage in science through videos and hands-on science experiments that they can try at home.
As a COSI community partner, the Upper Arlington Public Library had planned to host several science-themed activities timed to coincide with the COSI Science Festival, however cancellations were necessary with the Libraries currently closed and all spring programming suspended. However, keep an eye on the library's Facebook and Instagram accounts (@UAPublicLibrary) and check their website periodically to watch for virtual program opportunities.
In addition to the Science Festival, each community partner selects a STEM Star and grand marshal to represent them during the celebration and to help promote STEM achievements. This year, the Upper Arlington community selected UAHS senior Penelope Hartley in recognition of her extensive contributions to STEM during her high school career. Hartley­–a four-year engineering student– is one of the first UAHS students to earn the Project Lead the Way Engineering and has been an integral member of the high school's first robotics team.
On February 24, UA City Council honored Penelope with a Resolution of Commendation for her accomplishments in the STEM world. Even though the Science Festival has been cancelled, Penelope deserves another round of congratulations for being named the 2020 COSI STEM Star and grand marshal for the City of Upper Arlington.