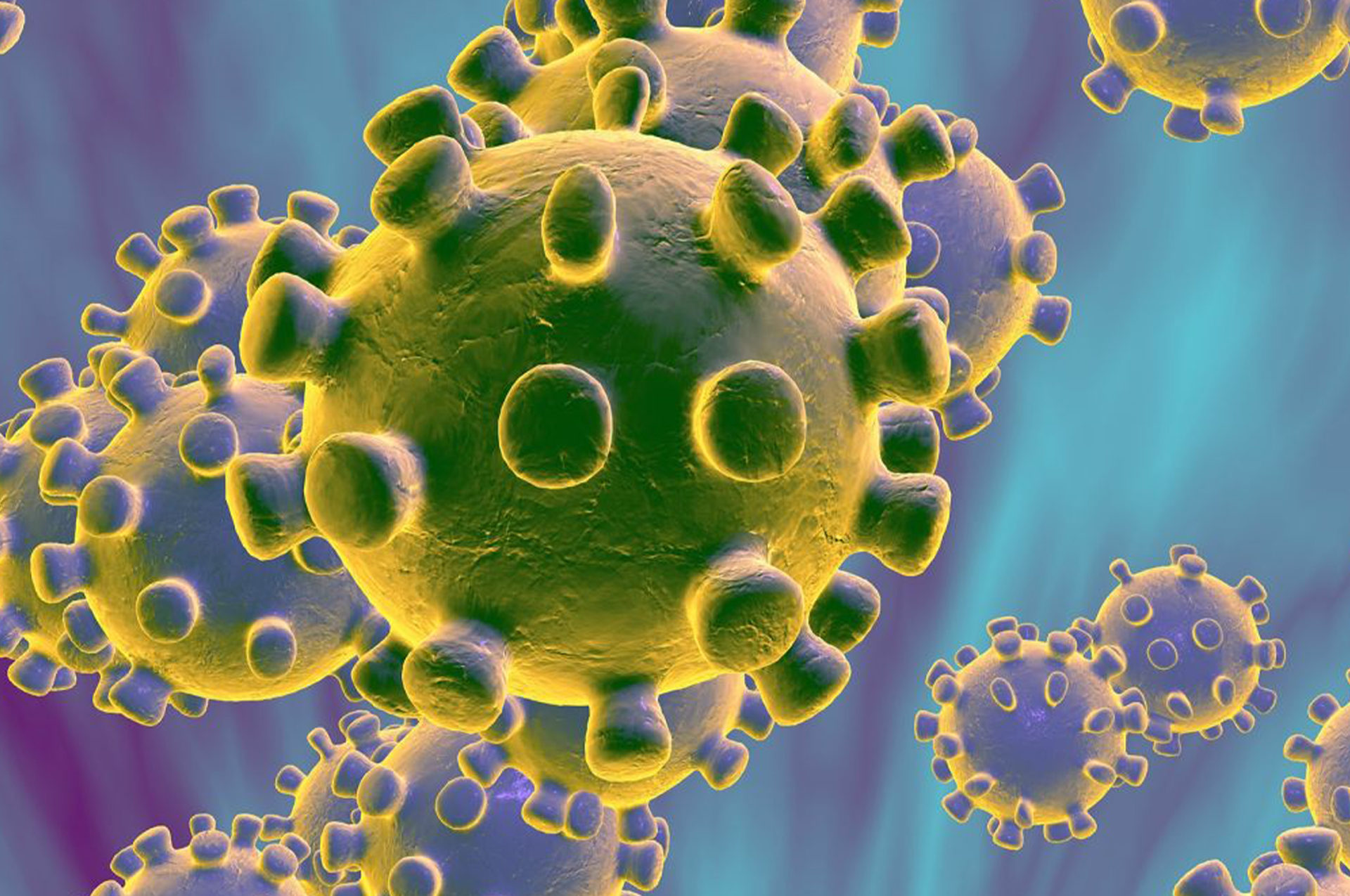 COVID-19 Community Resources
Updated June 2, 2020
We have developed this COVID-19 Community Resource page to help residents connect with local resources. This page is updated regularly. If you have suggestions on how we can improve this page, please send us your ideas via our COVID-19 Idea Portal.
Useful Links & Resources
Ohio Department of Health – A public hotline is available daily from 9 am-8 pm, at 1-833-427-5634.
Centers for Disease Control and Prevention – use of cloth face coverings to help slow the spread of COVID-19 (web and print version)
Hands on Central Ohio 211 Search for Services – connects residents in Franklin County with comprehensive and up-to-date information about social, health and government services.
Text Updates on COVID-19 – Franklin County Emergency Management & Homeland Security has added a text message alert option for residents. Just text "COVID19FC" to 888-777 and you will receive health and safety updates.
Public Health Flyer – Stop the Spread of Germs
Southeast Healthcare My Recovery Works – peer support by phone for anyone feeling anxious and/or isolated. Click here to view the flyer.
MORPC COVID-19 Resource Hub – a compilation of resources, tools, community services and operations within the Central Ohio region
Greater Ohio Policy Center COVID-19 Resources – includes various updates and resources on utilities, foreclosures, relief funds for nonprofits, unemployment and more.
Franklin County Emergency Assistance – offers one time or short-term assistance to aid with emergency situations, in areas that include housing, utilities, auto repairs
Can't Stop Columbus – socially run website promoting restaurants and delivery options, grocery delivery, and access to other resources in Columbus
Franklin County Children Services Referral Line: 614-229-7000
Choices – Domestic Violence Shelter: 614-224-4663
Disaster Distress Hotline: 1-800-985-5990
NetCare Crisis Line: 614-276-2273
National Suicide Hotline: 1-800-273-8255
---
Financial & Resource Support for Community Members
UA Good Neighbor Fund
Upper Arlington Community Foundation
Phone: 614-286-8818 | Email: tharbold@uacommunityfoundation.com
The Good Neighbor Fund helps residents that have a unique, unforeseen event happen in their lives that threatens their stability. This fund is specifically for one-time, emergency assistance due to an event that seriously jeopardizes the recipient's ability to meet basic needs. In response to the COVID-19 pandemic, the Good Neighbor Fund is amending its criteria to include Upper Arlington small businesses that are being affected. This amendment is valid from March 17–October 17, 2020. Applicants must have a business in the Upper Arlington city limits and must be able to demonstrate critical need for their small business.
Click here to access the Good Neighbor Fund application form.
If you Want to Support the Good Neighbor Fund!
The Foundation successfully met its $25,000 matching challenge grant to support the Good Neighbor Fund, and has already provided approximately $25,000 in grants to help our community members. Donations are still being accepted so that the Good Neighbor Fund can continued to provide assistance as the pandemic continues.
Upper Arlington Neighborhood Bridges
Gateway to Kindness Flyer (PDF 549KB)
In response to COVID-19, Neighborhood Bridges has made it easier to get help where it's needed quickly and effectively, matching interested volunteers in our community to residents with a need. It could be as simple as helping our seniors by picking up groceries and dropping them at the door, running an errand or mowing their lawn. It could also be donating items or funds to help a family in crisis, or helping to tutor a student via facetime. Some needs may be a one-time request, others might be ongoing during the COVID-19 outbreak.
If You Want to Help:
Follow Upper Arlington Bridges on Facebook
Subscribe to Upper Arlington Neighborhood Bridges to start receiving emails about new requests by clicking here. When you receive an email request that you can assist with, all you have to do is click on the box "VIEW ALL UPPER ARLINGTON NEEDS" to go to the UA Bridges webpage, then find the request you are interested in and click on the "I CAN HELP" link.
If You Know of Someone With a Need – Churches, civic groups, businesses, service organizations and all residents who know of someone in need can easily contact the UA Neighborhood Bridges program by clicking here.
OR
You can email one of the following advocate groups and they will make sure the need is shared with the community:
Cellular & Internet Service Providers
Many cellular telephone and Internet service providers are making adjustments to their policies and available services in response to this situation. Some examples include increasing customers' data allotments at no additional charge, waiving late fees and providing special rates for international calls. We recommend that you visit your service provider's website or contact them directly for details.
The Upper Arlington Library guest wifi allows residents access from their parking lots. No password required.
Free/Reduced Lunches for Children
Temporary Pandemic Child Care Programs
Effective March 26, only child care programs with a Temporary Pandemic Child Care license are permitted to operate in Ohio, serving only essential workers defined by the state with priority for key health and safety occupations. Action for Children hosts information for families including an interactive map of the ODJFS-approved Temporary Pandemic Child Care programs in Franklin and the surrounding counties. The map is updated twice daily as the Ohio Department of Job and Family Services approves new programs. Families can also submit a help request online or call 614-224-0222, ext. 299 for help connecting with a provider.
Healthcare Assistance
Transportation
COTA Bus Transportation – The Central Ohio Transit Authority has announced that it is not charging fees for passengers. Customers are asked to board vehicles from the rear entrance and to adhere to social distancing recommendations relative to other passengers and the driver. COTA has implemented a "focused service approach," with a number of route adjustments. Explore website for the latest updates.
Homeowner Resources/Assistance
---
Resources for Seniors
Help for Our Seniors
If you are a senior or you know a senior, we want to hear from you so that our CARES team can keep in touch through the pandemic, making sure our older adults have the help and resources they need. Email us or call us at 614-583-5320. Please provide your name, address, phone number,  email and immediate needs so that we can add you to our database.
I Am Fine
Phone: 614-832-5964 | Email: jsega@uacoa.com
UA seniors are encouraged to register for the I Am Fine (formerly known as Kind Call) automated telephone check-in system, available through the Upper Arlington Commission on Aging. Once registered, seniors receive an automated call on the schedule of their choosing. If they fail to pick up the phone, the system initiates a series of notifications, starting with family members and then UA Police who will dispatch an officer to check that everything is okay.
Shelter in Place Resources for Seniors
Includes resources, useful information and tips for navigating Ohio's Stay at Home orders for older adults, such as how to refill prescriptions and get them delivered, ways to stay socially connected, and a list of organizations that serve older adults.
Friendly Phone Line: 614-993-3614
Available to older adults in greater Columbus who are looking for friendly conversation and social connection.
---
Groceries & Restaurants
Grocery Deliveries
UA area groceries can provide the delivery of groceries and some meals for a fee.
Senior Hours
The table below shows area grocery store hours, including special hours for seniors.
Grocery
Website
Phone
Detail
Senior Hours
Ages 60+ or At-risk
Regular COVID-19 Hours
Huffman's Market
huffmansmarket.com
614-486-5336
Grocery delivery
N/A
Mon-Sat 8 am-9 pm
Sun 8 am-6 pm
Kroger (Henderson Rd)
kroger.com
614-457-1825
Grocery delivery
Mon-Thur 7-8 am

Mon-Sun 7 am-10 pm
Market District at Kingsdale (Store 1518)
marketdistrict.com
614-538-0762
Grocery delivery, curbside, meals, Senior hours ages 60+
Mon-Wed 6-7 am
Mon-Sun 7 am-10 pm
Target (Olentangy River Rd)
target.com
614-298-1070
Drive Up
Wed 8-9 am
Mon-Tue 8 am-9 pm
Wed 9 am-9 pm
Thur-Sun 8 am-9 pm
Whole Foods
wholefoodsmarket.com
614-481-3400
Grocery delivery, meals
7:30-8 am
Mon-Sun 8 am-8 pm
Revised 10 am March 23, 2020
Area Restaurants With Pickup and Delivery Options
As a convenience for residents and to help support our local dining establishments, the following list details UA and area restaurants that are currently providing takeout and delivery options. We will be updating this list each week, recognizing that hours of operation and service options may change. This list may not be complete and by our provision of this information does not represent an endorsement from the City. Please notify us by completing the COVID-19 Idea Portal form below if we have missed a restaurant or other dining service you would like us to include.
Restaurant
Address
Website
Phone
Order Method
Indoor
Dining
Outdoor
Dining
Carryout/
Curbside
Delivery
Hours

UA Restaurants

Arby's
3650 Riverside Dr
www.arbys.com
614-459-0911
Drive Thru
X
Mon-Sun 10 am-11 pm
Basil Thai
3706 Riverview Dr
www.basilcolumbus.com
614-817-1777
Phone/Postmates/GrubHub/UberEats/Doordash
X
X
Tues-Sun 4-9 pm
Bonsai
3108 Kingsdale Center
madtric.wixsite.com/bonsai
614-389-9551
Phone/GrubHub
X
X
Mon-Sun 11 am-9 pm
Brassica
1441 W. Lane Ave
www.brassicas.com
614-929-9997
Phone/App/Online
X
X
X
Mon-Sun 11 am-10 pm
Bruegger's Bagels
1621 W. Lane Ave
www.locations.brueggers.com
614-486-7500
Phone/Bite Squad
TBD - May close
X
X
X
Mon-Fri 6:30 am-4 pm
Sat-Sun 7 am-4 pm
Café DaVinci
3080 Tremont Rd
www.caffedavinciua.com
614-459-9945
Phone
X
X
Mon-Sat Noon-8 pm
Sun 4 pm-8 pm
Carsonie's
1725 W. Lane Ave
www.carsonies.com
614-481-5555
Phone/Online
X
X
X
Mon-Sun Noon-9 pm
Charritos Restaurante Taqueria
4740 Reed Rd
614-929-5866
Phone/Grubhub/Seamless
X
X
X
Mon-Sun 11 am-7 pm
Chef-O-Nette
2090 Tremont Center
chefonette.com
614-488-8444
Phone/Drive Thru
X
X
Mon-Sat 9 am-7 pm
Chipotle
3090 Kingsdale Center
www.locations.chipotle.com
614-326-2631
Phone/Doordash/Uber Eats/App
X
X
Mon-Sat 10:45 am-10 pm
Sun 10:45 am-9 pm
Chocolate Café
1855 Northwest Blvd
www.chocolatecafecolumbus.com/
614-845-2233
Phone/Postmates/Grubhub/Doordash/UberEats
X
X
Mon-Sun 8 am-10 pm
City Barbeque
2111 W. Henderson Rd
www.citybbq.com
614-538-8890
Phone/Doordash/GrubHub/Online
X
X
X
Sun-Thurs 11 am-8 pm
Fri-Sat 11 am-9 pm
Colin's Coffee
3714 Riverside Dr
www.facebook.com/Colins-Coffee-199129576778911/
614-459-0598
Phone/Doordash
X
Mon-Sat 7 am-2 pm
Sun 8 am-1 pm
Crimson Cup Coffee
2468 Northwest Blvd
www.crimsoncup.com
614-641-7020
Uber Eats/Walk Up Window
X
Mon-Sun 7 am-5 pm
Domino's Pizza
2049 Henderson Rd
www.pizza.dominos.com
614-459-0030
Phone/App/Online
X
X
Mon-Sun 10:30 am-Midnight
Donatos
3000 Northwest Blvd
www.donatos.com
614-340-0905
Phone/App/Online/Drive Thru
Lobby open
X
X
Sun-Thurs 11 am-Midnight
Fri-Sat 11 am-1 am
Eastern Bay
2055 Riverside Dr
www.easternbayrestaurant.com
614-487-1198
Phone/Grubhub/Seamless/Postmates
X
X
Mon-Sun 11 am-10-9:30 pm
El Vaquero
2195 Riverside Dr
www.mexicanrestaurantupperarlington.com
614-486-4547
Phone/Grubhub
X
X
X
Sun-Thurs 11 am-9 pm
Fri-Sat 11 am-9:30 pm
Figlio's Pizza
3712 Riverside Dr
www.figliopizza.com
614-459-6575
Phone
X
X
X
Mon-Sat 5-8 pm
Fukuryu Ramen
1600 W. Lane Ave #160
www.fukuryuramen.com
614-929-5910
Phone/Online/Uber/Grubhub
X
X
Mon-Sun 11 am-2:30 pm, 5-8 pm
Gallo's Kitchen and Bar
2820 Nottingham Rd
www.galloskitchen.com
614-754-8176
Phone
X
Mon-Sat 4:30-8 pm
Graeter's
1534 W. Lane Ave
www.graeters.com
614-488-3222
Phone/Grubhub/Postmates
X
X
X
Mon-Thurs 1-9 pm
Fri-Sat 1-10 pm
Hong Kong House
1831 W. Henderson Rd
614-538-9288
Phone/Seamless/Grubhub
X
X
Mon-Sun 11 am-10 pm
Houlihan's
3150 Tremont Rd
www.houlihans.com
614-326-2449
Phone/Online
X
X
X
Sun-Thurs 11:30 am-8 pm
Fri-Sat 11:30 am-9 pm
Hudson Twenty Nine
1600 W. Lane Ave
wwwhudson29.com
614-487-0622
Phone
X
X
X
Tues-Thurs 11:30 am-9 pm
Fri 11:30 am-10 pm
Sat 11 am-10 pm
Sun 11 am-8 pm
Jet's Pizza
4740 Reed Rd
www.jetspizza.com
614-326-0300
Phone
X
X
Sun-Thurs 10 am-9 pm
Fri-Sat 10 am-10 pm
Jimmy John's Gourmet Subs
3241 Tremont Rd
www.locations.jimmyjohns.com
614-824-2791
Phone/App/Online
X
X
Mon-Sun 10 am-3 pm
La Chatelaine
1550 W. Lane Ave
www.lachatelainebakery.com
614-488-1911
Phone
X
X
Mon-Sun 9 am-5 pm
Lightbulb Asia Café
3110 Tremont Rd
614-914-8665
Phone/GrubHub
X
X
Mon-Sun 11 am-10 pm
LUPO
2124 Arlington Ave
www.lupoonarlington.com
614-914-6134
Phone
X
Mon-Sun 5 pm-9 pm
Marco's Pizza
4719 Reed Rd
www.marcos.com
614-326-1111
Phone/Online/Seamless/Grubhub
X
X
Sun-Thurs 11 am-10 pm
Fri-Sat 11 am-11 pm
McDonald's
3746 Riverside Dr
614-326-3663
UberEats/Drive Thru
X
X
Mon-Thurs 5:45 am-11 pm
Fri-Sat 5:45 am-Midnight
Sun 6 am-11 pm
McDonald's
1905 W. Henderson Rd
614-459-0542
UberEats/Drive Thru
X
X
Mon-Sun 4 am-Midnight
MCL Restaurant
3154 Kingsdale Center
mclhomemade.com
614-457-5786
Phone
X
X
Mon-Sun 11 am-8:30 pm
Moretti's
2124 Tremont Center
www.morettisofarlington.com
614-486-2333
Phone/Postmates
X
X
Mon-Sun 4:30-8 pm
Noodles & Co
4740 Reed Rd
www.noodles.com
614-453-1090
Phone/Doordash/Online/Vroom
X
X
Sun-Thurs 11 am-8 pm
Fri-Sat 11 am-9 pm
Old Bag of Nails Pub
2102 Tremont Ctr
614-486-6976
Phone
X
X
Mon-Thurs 11 am-10 pm
Fri-Sat 11 am-11 pm
Sun 11 am-9 pm
Original Pancake Shop
1633 W. Lane Ave
www.originalpancakehouse.com
614-695-6810
Phone/Doordash/Uber
X
X
X
Mon-Fri 7 am-2:30 pm
Sat-Sun 7 am-3 pm
Panera Bread
3278 Tremont Rd
www.delivery.panerabread.com
614-583-2600
Phone/App/Online
X
X
X
X
Mon-Sat 7 am-9 pm
Sun 7 am-8 pm
Panzera's Pizza
3794 Fairlington Dr
614-442-7930
Phone
X
X
Hours May Vary
Piada
1315 W. Lane Ave
www.mypiada.com
614-754-1702
Phone/App/Online/Doordash
X
X
Mon-Sun 11 am-9 pm
Point Tavern
1991 Riverside Dr
614-487-0006
Mon-Sun 3pm-Vary
Poongmei Asian Bistro
4720 Reed Rd
www.poongmei.com
614-273-9998
Phone/Doordash/Chowbus/Chownow/UberEats
X
X
Mon 11 am-9 pm
Wed-Sat 11 am-9 pm
Sun 11:30 am-9 pm
Rusty Bucket
1635 W. Lane Ave
www.myrustybucket.com
614-485-2303
Phone/Doordash
X
X
X
Tues-Thurs 11 am-9 pm
Fri-Sat 11 am-10 pm
South of Lane Café
1987 Guilford Rd
www.southoflanecafe.com
614-586-2233
Phone/Doordash
Will be offering family style takeout dinners
X
Tues-Sat 7 am-2 pm
Sun 8 am-1 pm
Starbucks
3235 Tremont Rd
www.starbucks.com
614-457-5054
Phone/Doordash/Drive Thru
X
X
Mon-Sun 5:30 am-9 pm
Starbucks
1873 W. Henderson Rd
www.starbucks.com
614-273-2300
Phone/Doordash/Drive Thru/ Grab-n-Go
Grab-n-Go only
X
X
Mon-Sun 6 am-7 pm
Starbucks
1315 W. Lane Ave
www.starbucks.com
614-485-1202
Phone/Doordash/Drive Thru/Grab-n-Go
Grab-n-Go only
X
X
Mon-Sun 7 am-6 pm
Steve's Catering
stevenscatering@gmail.com
614-486-1221
Phone/Email
Allow 24 hours
X
X
Tues-Sat 11 am-1 pm, 4-6 pm
Subway
3566 Riverside Dr
www.subway.com
614-457-7828
Phone/Postmates/Doordash/Online
X
Mon-Sat 9 am-8 pm
Sun 10 am-6 pm
Sunny Street Café
4733 Reed Rd
sunnystreetcafe.com
614-732-4479
Phone/Doordash
X
X
Mon-Sun 6:30 am-2:30 pm
The Gyro Shoppe
2060 W Henderson Rd
www.orderthegyroshoppe.com
614-442-1200
Phone/Postmates/Doordash/Seamless/Online
X
X
X
X
Mon-Sat 11 am-8 pm
Sun 4-8 pm
The Original Goodie Shop
2116 Tremont Ave
www.theoriginalgoodieshop.com/
614-448-8777
Phone/Online/Postmates/Grubhub/Curbside
X
X
Mon-Sat 8 am-4 pm
Tim Hortons
4740 Reed Rd
614-459-6773
Phone/Drive Thru
X
X
Mon-Sun
5 am-5 pm: Drive Thru
6 am-3 pm: Inside

Tommy's Pizza
1350 W. Lane Ave
www.tommyspizza.com
614-486-2969
Phone/Doordash
X
X
X
Mon-Sat 11 am-9 pm
Sun 4-9 pm
Wendy's (Henderson Rd)
1851 W. Henderson Rd
www.menu.wendys.com
614-273-0082
Grubhub/Drive Thru
X
Mon-Sun 6:30 am-Midnight
Wendy's (Northwest Blvd)
3040 Northwest Blvd
www.menu.wendys.com
614-459-2370
Grubhub/Drive Thru
X
X
Mon-Sun 6:30 am-Midnight

Restaurants close to Upper Arlington

Akai Hana
1173 Old Henderson Rd
www.akaihanaohio.com
614-451-5411
Phone/Postmates/Grubhub/UberEats
X
X
X
X
Mon-Sun 4-8 pm
Cuco's Taqueria
2162 W Henderson Rd,
www.cucostaqueria.com
614-538-8701
Phone/GrubHub/UberEats/DoorDash/Online
X
X
X
X
Mon-Sat 10 am-9 pm
Grand Day Cafe
1284 W 5th Ave
www.granddaycafe.com
614-481-3363
Phone
X
X
X
Mon-Fri 7 am-2:30 pm
Sat-Sun 7 am-3 pm
Grandview Cafe
1445 W 3rd Ave
grandviewcafe.com
614-725-1077
Phone/Grubhub/Postmates/Seamless/Online
X
X
X
X
Mon-Sun 11 am-9 pm
Honey Dip Diner
4480 Kenny Rd
www.honeydipdonetsdiner.com
614-459-0812
Phone/Grubhub
X
X
X
X
Tues-Sat 6 am-2:30 pm
Sun 7 am-2:30 pm
Iacono's Ristorante
4452 Kenny Rd
http://www.iaconos.com/themenu.html
614-451-0234
Phone/Online
X
X
X
X
after 5
Mon-Fri 11 am-1:30 pm
Tues 5-9 pm
Mazah Mediterranean Eatery
1453 Grandview Ave
http://www.mazah-eatery.com/
614-488-3633
Phone/Online/Postmates
X
X
X
X
Mon-Sat 11 am-2:30 pm, 4:30-8 pm
Moretti's
1021 W 5th Ave
palle-by-moretti.myshopify.com
614-486-2333
Phone/Postmates
X
X
X
X
Mon-Sun 4:30-8 pm
Red Barn Chili
1400 Dublin Rd
redbarnchili.com/
614-657-3057
Phone/Online
X
X
X
X
Mon-Fri 11 am-6 pm
Revised May 28 2020
---
Resources for Businesses
Responsible RestartOhio
As buildings re-open under the "Responsible RestartOhio" plan that have had little to no water usage during the Stay at Home Order due to the COVID-19 pandemic, it is important to flush water that has been stagnant in both cold- and hot-water distribution lines and fixtures.  Low water usage can contribute to bacterial growth, including Legionella which can cause a serious type of pneumonia called Legionnaires' disease. It can also cause other water quality issues with potential health risks due to the build-up of lead and copper in stagnant water that's been collecting in older pipes and fixtures.
---
Park Facilities Updates
Visit our Service Updates page for full details on Parks & Recreation Department programs and park facilities updates.
All City and School Playgrounds Are Closed
The City and UA Schools support the March 22 order by Governor DeWine to close all public playgrounds in Ohio to help prevent the spread of the Coronavirus. Public parks and open outdoor recreation areas are excluded from Ohio's "Stay in Place" order, however playgrounds are closed because they bring many children together in close proximity sharing play equipment, increasing the risk of transmitting the Coronavirus.
It's still possible to enjoy our parks and public spaces for recreation and exercise. When you do visit our parks, please follow appropriate social distancing protocols:
Keep your distance from other residents who are not part of your group
Don't engage in group play activities that could involve contact with others
Bring disinfecting wipes and use before and after touching any park amenities
Avoid touching your eyes, nose or mouth with unwashed hands
Don't share water bottles, cups or food
If you bring your dogs with you for exercise, follow the City's leash laws
When dogs are allowed to be off leash, make sure they are still under your control and try to avoid people outside of your group touching your dog
Wash your hands thoroughly for at least 20 seconds when you get home
If you feel unwell or have a fever STAY HOME
To help ensure residents are following these safety guidelines when out enjoying our parks, the Parks & Recreation Department is monitoring all parks daily. If you see any activity that clearly does not meet appropriate social distancing standards, please call the Police non-emergency line, at 614-459-2800, and a member of the parks staff or a police officer will be dispatched.
Staying active during the Stay in Place order can help reduce stress and stay healthy, and we encourage you to continue to find ways to get outside while being mindful of yours and the safety of others.
Safe Use of Parks and Trails
The National Parks & Recreation Association has developed some simple "social distancing" guidelines to follow for anyone wishing to enjoy the mental and physical health benefits of getting outside during this difficult time. They include:
Refrain from using parks or trails if you are exhibiting symptoms.
Follow CDC's guidance on personal hygiene prior to and during use of parks or trails.
Prepare for limited access to public restrooms or water fountains. NOTE: in UA's case, park restrooms and water fountains are not accessible at this time.
While on trails, warn other users of your presence and as you pass, and step aside to let others pass.
Follow CDC guidance on the recommended size of social gatherings including outdoor picnicking, pick-up sports and other group hangouts, and maintain proper physical distance at all times.
Observe CDC's minimum recommended social distancing of six feet from other individuals at all times. If this is not possible, users should find an alternate location.
Visit the National Parks & Recreation Association for full details.
---
State & National Updates