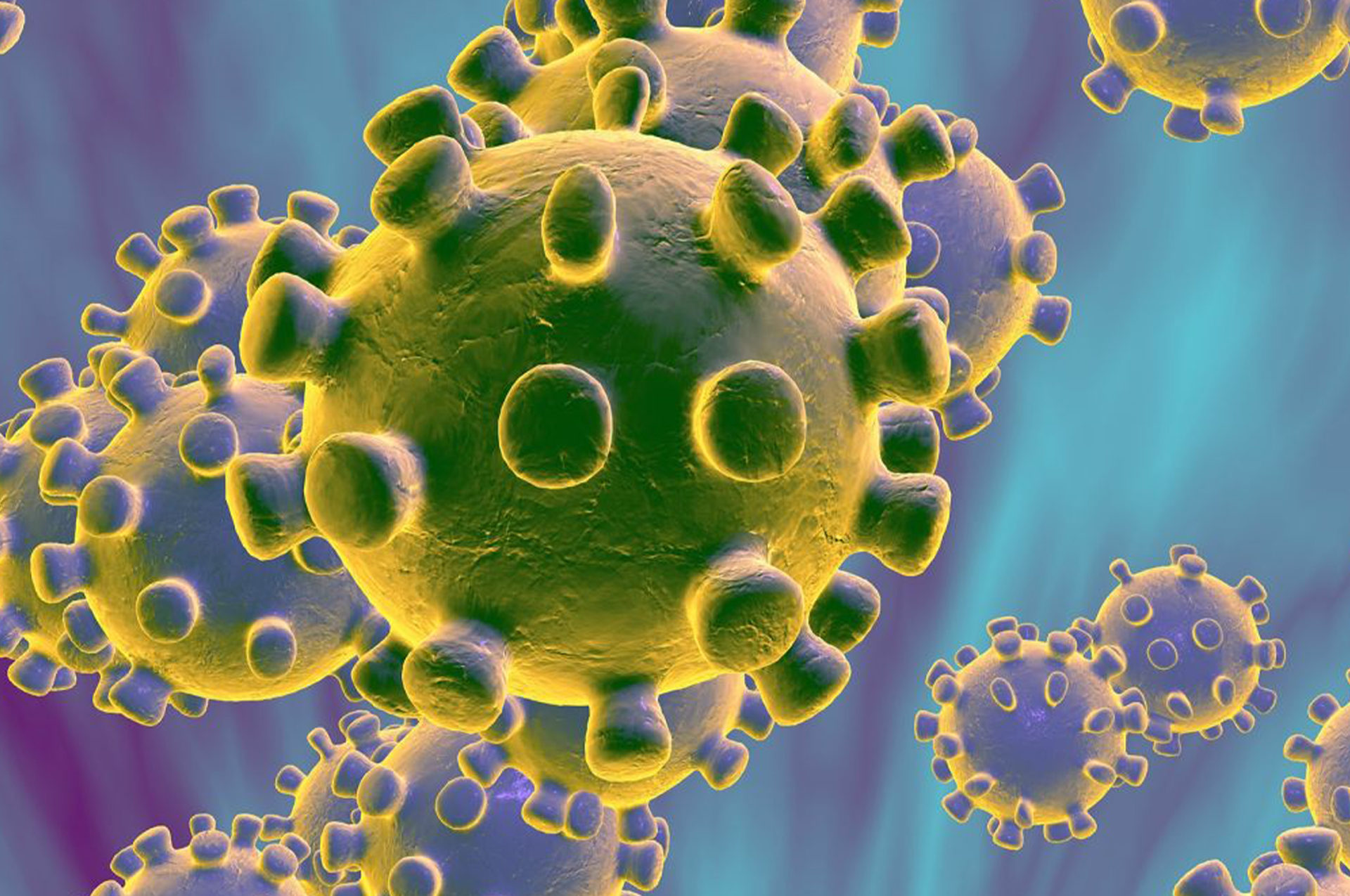 September 29, 2020 Update
PLEASE NOTE: We are making regular updates to this page, so please check back frequently to make sure you have the most current information.
The City of Upper Arlington continues to make adjustments to its operations as a result of the evolving Coronavirus 2019 (COVID-19) situation. Limited City operations will continue, and we remain committed to serving the community; however, residents can expect a reduction in non-essential service levels. The adjustments we are making are appropriate given the current situation and are consistent with the Ohio Governor's social distancing orders and recommendations made by State and local health departments.
We also wish to remind all our residents that we are facing this challenge together. We have many older adults or other residents with chronic health conditions who are considered at high risk in our community. We also have many residents who work in the healthcare industry and other fields who are going to be working many long hours and experiencing other challenges in the weeks ahead. Know who your neighbors are and check in regularly to make sure they have the support and supplies they need, or offer to help with simple things like checking in on their pets or running a quick errand.
We recognize that there are many items to consider as we make adjustments to our operations, and we encourage you contact us if you have questions or suggestions for us please email.
---
Facial Covering Requirement for Indoor Public Spaces
All persons with the City of Upper Arlington are required to wear a facial covering at all times when they are in indoor spaces that are open to the public, including all commercial establishments and City buildings. Learn more about Ordinance 46-2020 here.
If You Have Traveled Out of State
Residents that have recently returned from travel to a state or states included on the Ohio Governor's Travel Advisory, should not visit any City building or park facility during their 14-day quarantine period.
---
Daily Operations
Many office personnel are working from home and can respond to emails and phone calls remotely.
PUBLIC SAFETY OPERATIONS
The City's Police, Fire and EMS services are continuing. We do however have the following requests:
Both firehouses are fully operational, but to avoid putting our personnel or yourselves at risk, please DO NOT visit either station. If you have a medical concern, contact your doctor or call 911 for a medical emergency.
The Fire Division has a robust standard operating procedure for protecting paramedics when they assist residents who are experiencing symptoms consistent with a contagious disease of any kind. These protocols are comprehensive and appropriate for emergency medical runs that could involve a patient suffering from COVID-19.
The Police Desk at the Municipal Services Center remains open. However, if you need to speak with an officer or wish to make a report that can be completed by telephone instead of coming in, please call 614-459-2800.
Police officers are using social distancing protocols when assisting the public, such as wearing gloves and keeping a minimum of six feet between themselves and others. If it is not possible to file a report or address an issue by telephone, and you require an officer visit at your home or business, be prepared to meet the officer outside the premises.
MUNICIPAL SERVICES CENTER
The Finance and Community Development Customer Service Desk at the Municipal Services Center is currently closed to walk-in service requests. We encourage you to contact us by phone during regular office hours (M-F, 8 am-5 pm) or to conduct all business with us electronically. If onsite customer service is necessary, we require an appointment. For recent travelers, please adhere to State Travel Advisory guidelines before scheduling appointments. Other guidelines include:
FACEMASK REQUIRED – For health and safety reasons, visitors, contractors and employees interacting with customers must wear a face mask before entering and keep their facemask on while inside this building. Our staff members will refuse to provide service to anyone not wearing a facemask.
FOLLOW OUR SAFETY GUIDELINES – If standing in line for service, use the spacing markers on the floor as your guide for keeping an appropriate distance from others. Credit card payments are preferred instead of cash.
PUBLIC RESTROOMS REMAIN CLOSED AT THIS TIME
The building remains closed for general gatherings, events, Concourse Gallery viewings until further notice.
Residential and Commercial Building Plans
Residential and commercial building plans can be submitted online. Visit the Community Development Department webpage for details. If you have hard copy plans, get them scanned so that you can submit them electronically. Appointments are now required for any paper plan drop-offs or pickups. Call 614-583-5070 for details.
Building Inspections
The following adjustments have been made for building inspections in order to ensure the safety of our personnel and the public:
Water heater and furnace inspections are not being provided at this time.
All building-related inspections (building, electrical, mechanical, insulation, and Certificate of Occupancy) for occupied residential structures may be considered for remote inspections, however, based on the size and/or complexity of the project it may not be possible to conduct remotely.
During any interior inspections, the building, floor or area to be inspected must be vacated by any workers/persons before the inspector enters to complete the inspection.
Our inspectors have the right to cancel an inspection if someone at the site is displaying signs of illness or workers have been asked to self-quarantine.
Property Inspections/Code Violations
Staff is available to address property maintenance complaints that involve a health and safety concern for others, such as the accumulation of trash. You can either file a complaint using the UAClick2Fix app or through our I Want To… online portal.
PUBLIC SERVICE OPERATIONS
The Public Service Center is open to visitors, but appointments are strongly encouraged. Contact Public Service here to request an appointment.
Solid Waste Services
Local Waste Services is continuing to provide the community with timely solid waste services per the regular schedule and recognizes that proper sanitation is a vital component of public health. They are closely monitoring the situation and following appropriate health and safety guidelines, and while their goal is to continue to provide service without interruption, as circumstances evolve some delays and adjustments may be necessary.
Here are some requests from Local Waste that we ask residents to follow to help protect the safety of their workers and to ensure uninterrupted service:
Bag all trash before placing in your trash container to reduce workers' exposure to items such as tissues and other personal hygiene products.
Recyclables should still be loose, but make sure you are following the proper recycling guidelines. Click here for more.
Place trash at the curb the night before your regularly scheduled collection – route times may be adjusted.
To avoid high call volumes, use Local Waste's Customer Service portal, if you need to report missed collection or have a service question.
---
Miscellaneous Service/Payment Options
UTILITY BILL PAYMENTS – If you need to pay your semi-annual utility bill (trash, stormwater), you may do so online. It is also possible to drop your payment off in the overnight drop-box in the parking lot facing Kenny Road, OR you can mail payment to City of Upper Arlington, P.O. Box 183187, Columbus, OH 43218-3187.
TRAFFIC TICKETS – these may be paid online with Mayor's Court. Additionally, the City has a payment kiosk in the entry lobby of the Municipal Services Center.
MAYORS COURT PAYMENTS – Mayor's Court has resumed operations via set times that are provided to defendants and/or to their attorneys. Defendants are asked to follow court protocol guidelines that are contained in their notice.

BONDS, TICKETS, FINES & COSTS, DIVERSION, RESTITUTION

Credit card payments at upperarlingtonoh.gov
Cash or credit card via the JACK kiosk terminal in the lobby by the entrance
Use our overnight drop-box in the MSC Kenny Rd parking lot for tickets, fines & costs, and restitution only (include payer's name and/or account # for confirmation purpose)
Questions? Call 614-583-5060

CONTINUANCE REQUESTS
DRIVING PRIVILEGES

FINGERPRINTING (WEBCHECK) SERVICES – The City is continuing to provide Webcheck fingerprinting services (M-F, 8 am-5 pm) via the Police Desk (hard copy ink fingerprinting is not being provided at this time). Please come ready to pay with a credit card using the lobby kiosk (immediately to your right as you enter the building), before heading to the Police Desk to have your fingerprints taken.
---
Cancellations and Closures
PUBLIC MEETINGS
Council Conference Sessions and City Council Meetings – are being held remotely using Zoom video-conferencing software. Residents can log into the meeting as an attendee, or can watch via livestream on the City Council webpage  or via Facebook.
Board and Commission public meetings are typically being held remotely via Zoom teleconference. Residents can log into meetings, with details provided in each agenda. View the Events Calendar for meeting dates.
PARKS & RECREATION PROGRAMS AND FACILITIES
CLASSES AND PROGRAMS – Some classes and programs that can be conducted within appropriate social distancing guidelines are being held. Refunds will be made in full for any sessions that are canceled.
SENIOR CENTER – While an original reopening target date of early October cannot be met, the department is continuing to work through the various state requirements for safely reopening and operating senior centers and hopes be able to announce a new target date soon. The health and safety of our senior residents remains a top priority, and until the department can confidently meet all the necessary requirements and provide the appropriate level of safety procedures for both our patrons and staff, the decision to delay is in everyone's best interests. Please check back for updates as plans are finalized. In the meantime, seniors can participate in virtual programs and Zoom chats with staff and other members (email parks@uaoh.net for information).
AMELITA MIROLO BARN (Sunny 95 Park) – The Barn is available for rentals that meet ODH capacity/gathering requirements. Click here for facility and rental details.
RESERVABLE PARK SHELTERS – All reservable park shelters are available for rentals that meet ODH capacity/gathering requirements. Click here for facility and rental details.
ATHLETIC FIELDS – Park Diamonds are open. Contact sports are not authorized at this time (reopening plans are currently under review).
PARKS GENERAL – All City parks and a majority of park amenities are open. Drinking fountains are not available. Park restrooms are open, with an increased cleaning schedule.
---
What the City's Administration Team Is Doing
As the City works to stay current on the continually evolving Coronavirus (COVID-19) situation occurring across the nation, and now in Ohio, our leadership team is reviewing, updating and implementing appropriate preparedness and response protocols.
Our primary goals are as follows:
To protect employees and their families from a potential spread of COVID-19.
To continue to provide services for the residents of Upper Arlington to the greatest extent possible.
To do our part to help educate residents and take preventive measures to minimize the spread of COVID-19 in the event that it reaches the region.
To do what we can to support our community's at-risk populations—namely older adults and individuals with compromised health conditions.
Administrative Memorandum
The City Manager has signed an updated Administrative Memorandum outlining the City's Contagious Disease Outbreak Policy. All employees are required to acknowledge that they have received and read this Administration Memorandum by printing, signing and returning an attached acknowledgement form.
Workplace Safety
Signs have been posted at entryways, customer service areas and in restrooms to remind Staff and the public of the simple steps that we all should take to prevent the spread of disease—such as frequent hand washing, avoiding direct contact with others, keeping surfaces clean, etc. Disinfectant wipes have been placed at communal locations. While hand sanitizer is currently in short supply, this will be made available at the same locations as soon as possible.
Training and Travel
The City Manager has directed that employees should cancel any work travel plans (conferences and training) scheduled outside the Columbus metropolitan area for the foreseeable future. Employees are asked to notify their supervisor and/or Human Resources if they return from a vacation to an area or country that has been identified by the Centers for Disease Control as a "high risk location" for COVID-19.