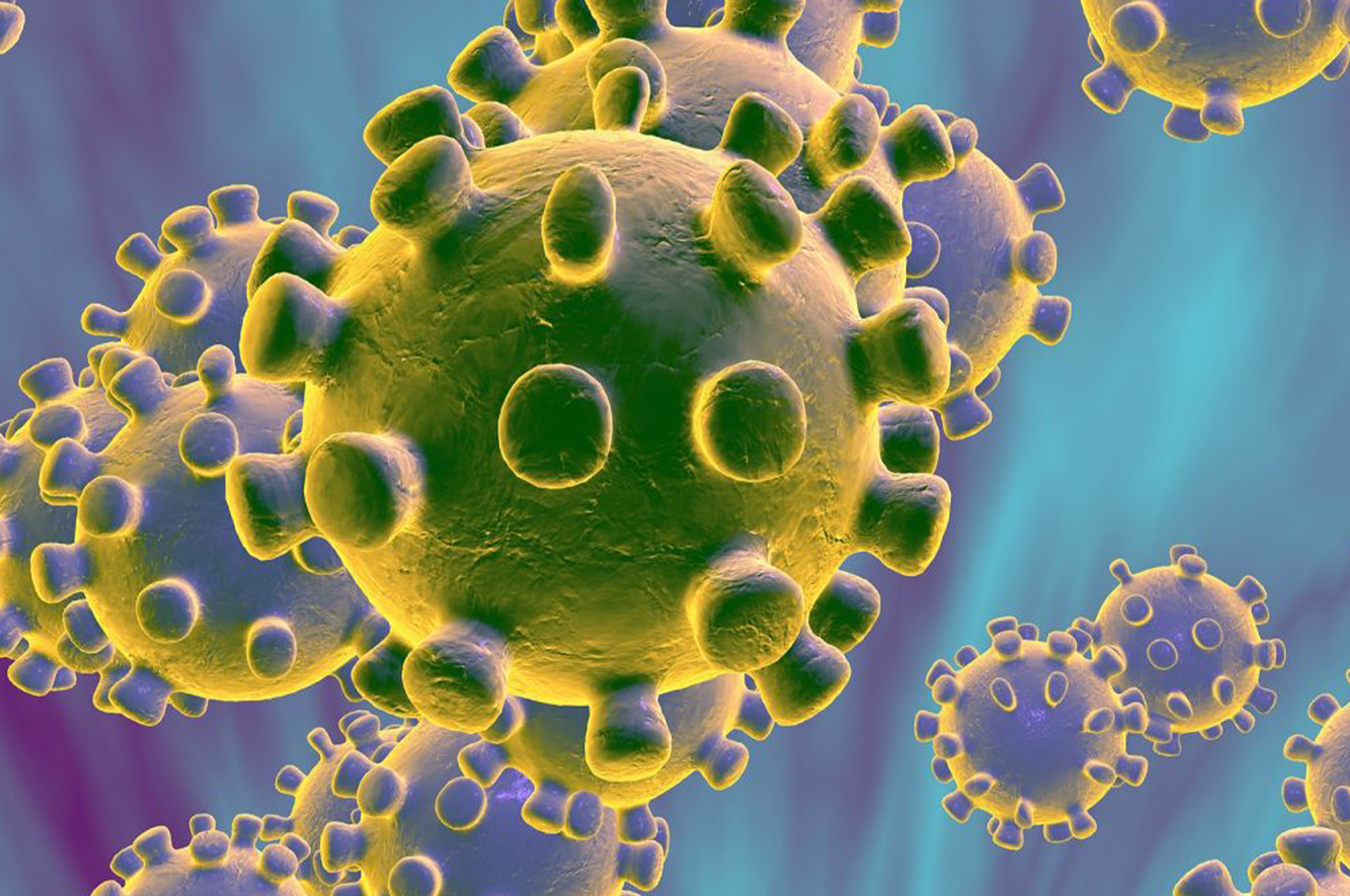 April 27, 2021 Update
COVID-19 VACCINATIONS UPDATES
The City continues to make adjustments to its operations as a result of the evolving Coronavirus 2019 (COVID-19) situation. We remain committed to serving the community, and any adjustments made are appropriate given the current situation and are consistent with the Ohio Governor's social distancing orders and recommendations made by State and local health departments.
Facial Covering Requirement for Indoor Public Spaces
All persons within the City of Upper Arlington are required to wear a facial covering at all times when they are in indoor spaces that are open to the public, including all commercial establishments and City buildings. Learn more about Ordinance 46-2020 here.
---
Daily Operations
PUBLIC SAFETY OPERATIONS
The City's Police, Fire and EMS services are continuing. We do however have the following requests:
Both firehouses are fully operational, but to avoid putting our personnel or yourselves at risk, please DO NOT visit either station. If you have a medical concern, contact your doctor or call 911 for a medical emergency.
The Fire Division has a robust standard operating procedure for protecting paramedics when they assist residents who are experiencing symptoms consistent with a contagious disease of any kind. These protocols are comprehensive and appropriate for emergency medical runs that could involve a patient suffering from COVID-19.
The Police Desk at the Municipal Services Center remains open. However, if you need to speak with an officer or wish to make a report that can be completed by telephone instead of coming in, please call 614-459-2800.
Police officers are using social distancing protocols when assisting the public, such as wearing gloves and keeping a minimum of six feet between themselves and others. If it is not possible to file a report or address an issue by telephone, and you require an officer visit at your home or business, be prepared to meet the officer outside the premises.
MUNICIPAL SERVICES CENTER
We encourage you to contact us by phone during regular office hours (M-F, 8 am-5 pm) or to conduct all business with us electronically. If onsite customer service is necessary, please make an appointment. For recent travelers, please adhere to State Travel Advisory guidelines before scheduling appointments. Other guidelines include:
FACEMASK REQUIRED – For health and safety reasons, visitors, contractors and employees interacting with customers must wear a facemask before entering and keep their facemask on while inside this building. Our staff members will refuse to provide service to anyone not wearing a facemask.
FOLLOW OUR SAFETY GUIDELINES – If standing in line for service, maintain an appropriate distance from others. Credit card payments are preferred instead of cash.
The building remains closed for general gatherings, events and Concourse Gallery viewings until further notice.
Residential and Commercial Building Plans
Residential and commercial building plans can be submitted online. Visit the Community Development Department webpage for details. If you have hard copy plans, get them scanned so that you can submit them electronically. Please make an apointment for any paper plan drop-offs or pickups. Call 614-583-5070 for details.
Building Inspections
The Building Division has resumed in-person inspections, with appropriate social distancing, health and safety requirements in place to ensure the safety of our personnel and the public, per the following:
Water heater and furnace inspections will occur in person, provided the contractor and/or resident are present and confirm that they are following appropriate *COVID-19 Inspection Safety Protocols.
Limited remote inspections will be offered at the request of the resident for smaller occupied residential structures. Please see Remote Inspections under the Building and Contractor Registration page
The Division will complete all types of residential inspections when requested, provided the contractor or resident are present and following *Covid-19 Inspection Safety Protocols.
*Covid-19 Inspection Safety Protocols
During any interior inspections, the building, floor or area shall be vacated prior to the inspector's entry, except by the permit holder or owner.
The home must be contamination free with no one present that have tested positive for COVID-19, have a fever and/or is showing symptoms of COVID-19.
The contractor or resident must wear a face covering and maintain social distancing.
The inspector reserves the right to not complete the requested inspection should COVID-19 safety protocol not be in place upon arrival to the project site.
Property Inspections/Code Violations
Staff is available to address property maintenance complaints that involve a health and safety concern for others, such as the accumulation of trash. You can either file a complaint using the UAClick2Fix app or through our I Want To… online portal.
PUBLIC SERVICE OPERATIONS
The Public Service Center is open to visitors, but appointments are strongly encouraged. Contact Public Service here to request an appointment.
---
Miscellaneous Service/Payment Options
UTILITY BILL PAYMENTS – If you need to pay your semi-annual utility bill (trash, stormwater), you may do so online. It is also possible to drop your payment off in the overnight drop-box in the parking lot facing Kenny Road, OR you can mail payment to City of Upper Arlington, P.O. Box 183187, Columbus, OH 43218-3187.
TRAFFIC TICKETS – these may be paid online with Mayor's Court. Additionally, the City has a payment kiosk in the entry lobby of the Municipal Services Center.
MAYORS COURT PAYMENTS – Mayor's Court has resumed operations via set times that are provided to defendants and/or to their attorneys. Defendants are asked to follow court protocol guidelines that are contained in their notice.

BONDS, TICKETS, FINES & COSTS, DIVERSION, RESTITUTION

Credit card payments at upperarlingtonoh.gov
Cash or credit card via the JACK kiosk terminal in the lobby by the entrance
Use our overnight drop-box in the MSC Kenny Rd parking lot for tickets, fines & costs, and restitution only (include payer's name and/or account # for confirmation purpose)
Questions? Call 614-583-5060

CONTINUANCE REQUESTS
DRIVING PRIVILEGES

FINGERPRINTING (WEBCHECK) SERVICES – The City is continuing to provide Webcheck fingerprinting services (M-F, 8 am-5 pm) via the Police Desk (hard copy ink fingerprinting is not being provided at this time). Please come ready to pay with a credit card using the lobby kiosk (immediately to your right as you enter the building), before heading to the Police Desk to have your fingerprints taken.
---
Cancellations and Closures
PUBLIC MEETINGS
Council Conference Sessions and City Council Meetings – are typically being held remotely using Zoom teleconferencing software. Residents can log into the meeting as an attendee, or can watch via livestream on the City Council webpage  or via Facebook.
Board and Commission public meetings are typically being held remotely via Zoom teleconference. Residents can log into meetings, with details provided in each agenda. View the Events Calendar for meeting dates.
PARKS & RECREATION PROGRAMS AND FACILITIES
SENIOR CENTER –

Although it is not possible to reopen the Senior Center at this time, the department has its health and safety operations plan in place and is ready to begin a phased reopening as soon as State guidelines permit. In the meantime, many virtual Zoom classes and activities continue to be offered for the community seniors.

PARKS GENERAL – All City parks and a majority of park amenities are open. Drinking fountains are not available. To help stop the spread of COVID-19, park users are asked to wear masks when they are not able to socially distance from other park users.