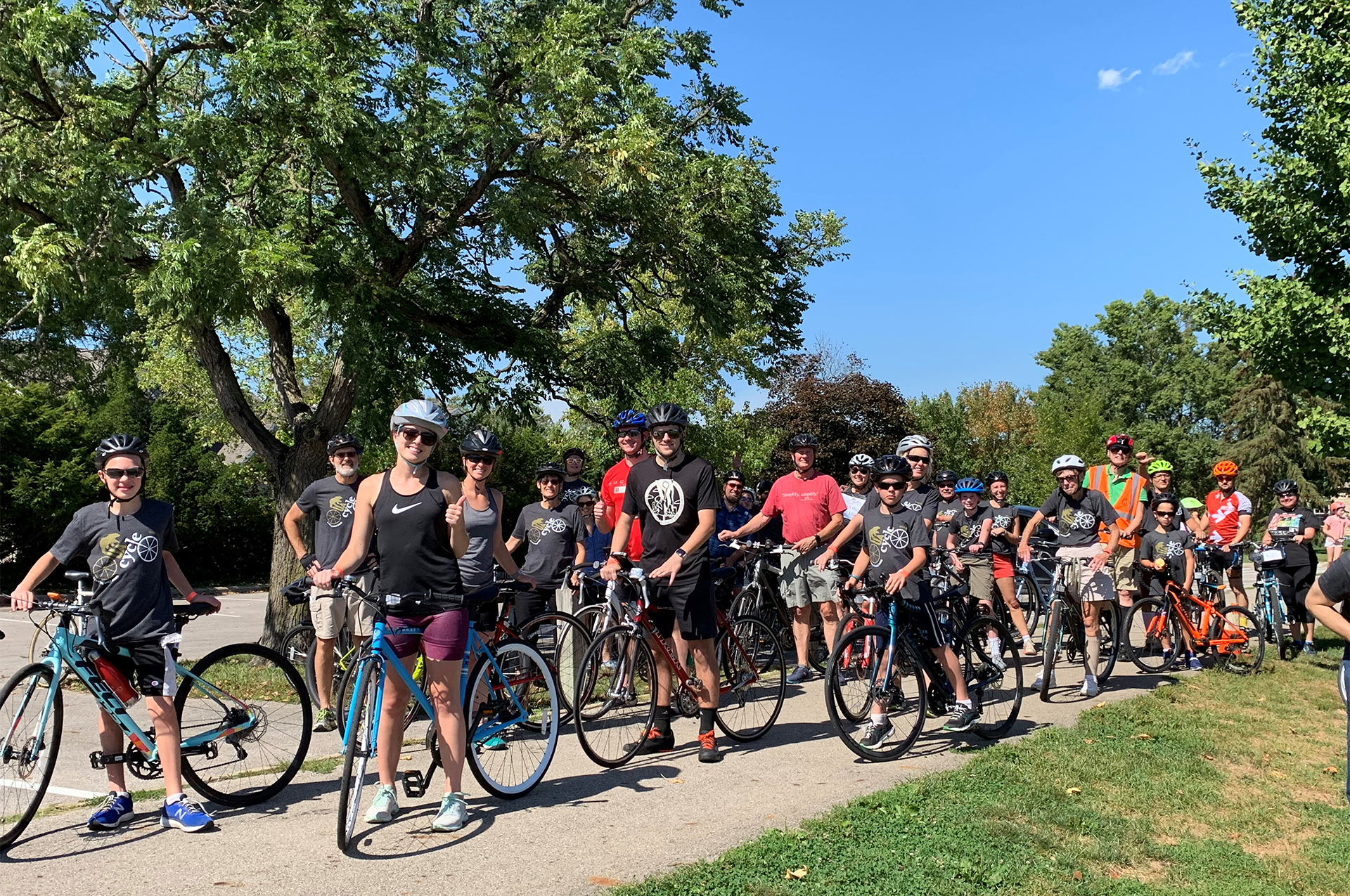 Cycle UA Returns for Another Year
You are invited to join Parks & Recreation on Saturday, October 2 from 10 am-1 pm to enjoy a family-friendly bike ride through Upper Arlington. After the success of last year's independent event, Parks & Recreation has decided to offer this year's event in a hybrid format.
Participants can choose to complete the ride alongside their neighbors and join in the finish line celebration with snacks, games and music, or enjoy the ride on their own time over the span of a whole weekend. Choose between a five-mile, 10-mile or 15-mile course, each exploring the community and our parks, with built in rest stops featuring snacks and water for participants. The fun begins and ends at Northam Park.
The cost to participate is $10 for the 5-mile course, $15 for the 10-mile course and $20 for the 15-mile course, regardless of format chosen. Ride packet pickup will be available the week prior to the event as well as the morning of the event. Days, times and locations will be communicated to participants. A limited number of Cycle UA shirts will be available for purchase on ride day if you were unable to register prior to Wednesday, September 8. Registration will remain open until the day of the event.
Click here to register. Please note that all participants are required to wear helmets.
Volunteers are necessary to make this event successful. If interested, you can view volunteer opportunities and/or sign up at this link.
If you have questions about Cycle UA, please contact our Parks & Recreation Department at [email protected] or 614-583-5300.