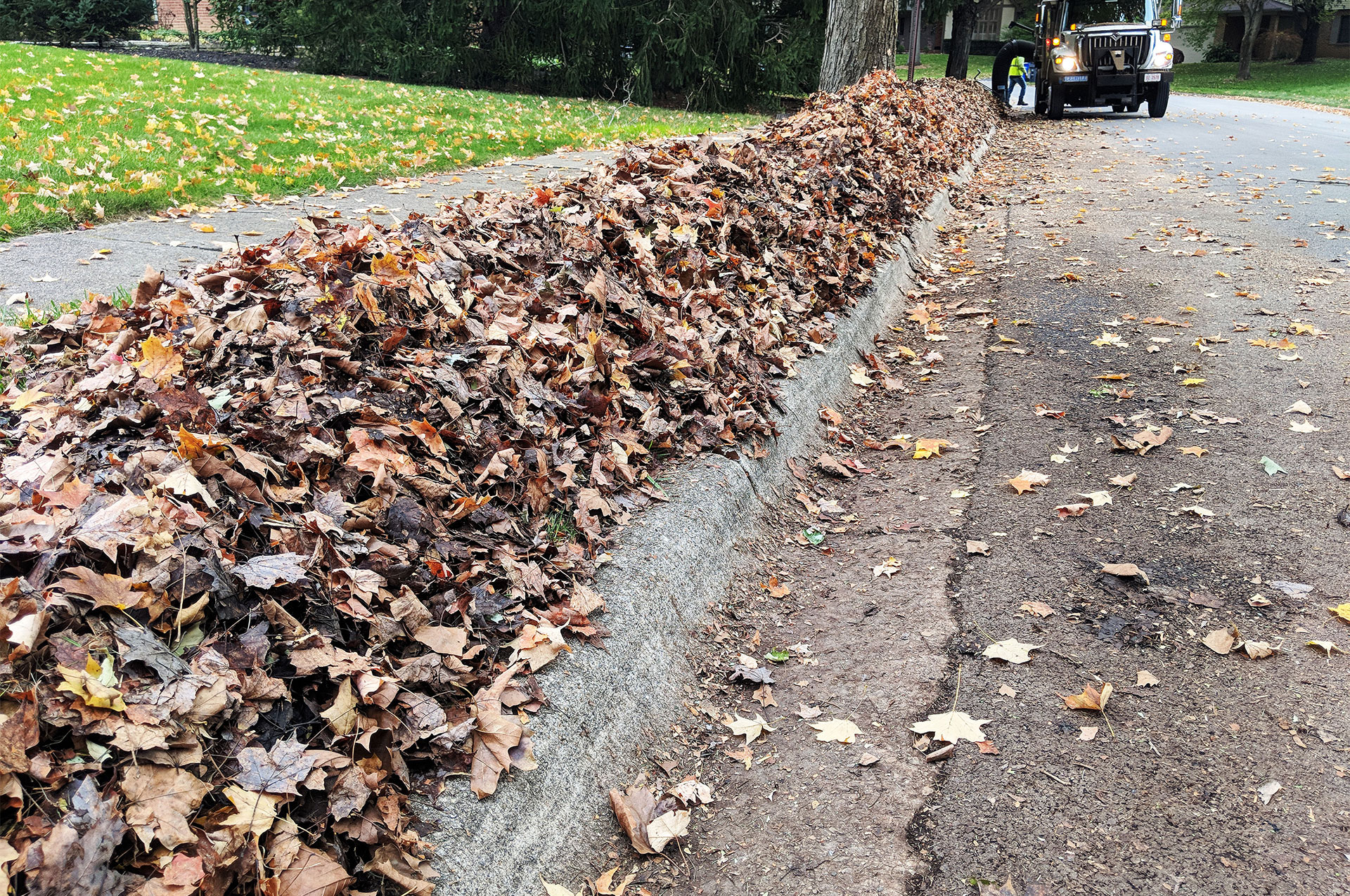 December 2 is Last Day to Rake Leaves to the Curb for City's Leaf Collection Program
As winter begins to take hold, the City's leaf collection program is drawing to a close for the year. We are asking residents to have leaves raked to the curb by Sunday, December 3, to be guaranteed collection.
Should you have leaves in your yard after December 7, you still have options. One is to mulch them into your lawn using your lawnmower—this is a great way to fertilize your lawn in advance of the next growing season. You can also let leaves rest where they are in your landscaping, providing a layer of protection for dormant plants over the winter months.
If you would prefer to remove leaves entirely, place them in approved biodegradable bags or refuse containers clearly marked for yard waste and place them at the curb on your regular collection day.
I would like to thank our Staff in Public Works that have organized and run the leaf collection program this year. Despite challenging weather conditions that caused some delays, they have been doing their very best to complete this significant task safely and in a timely fashion.
For more on this year's Leaf Collection Program, click here.