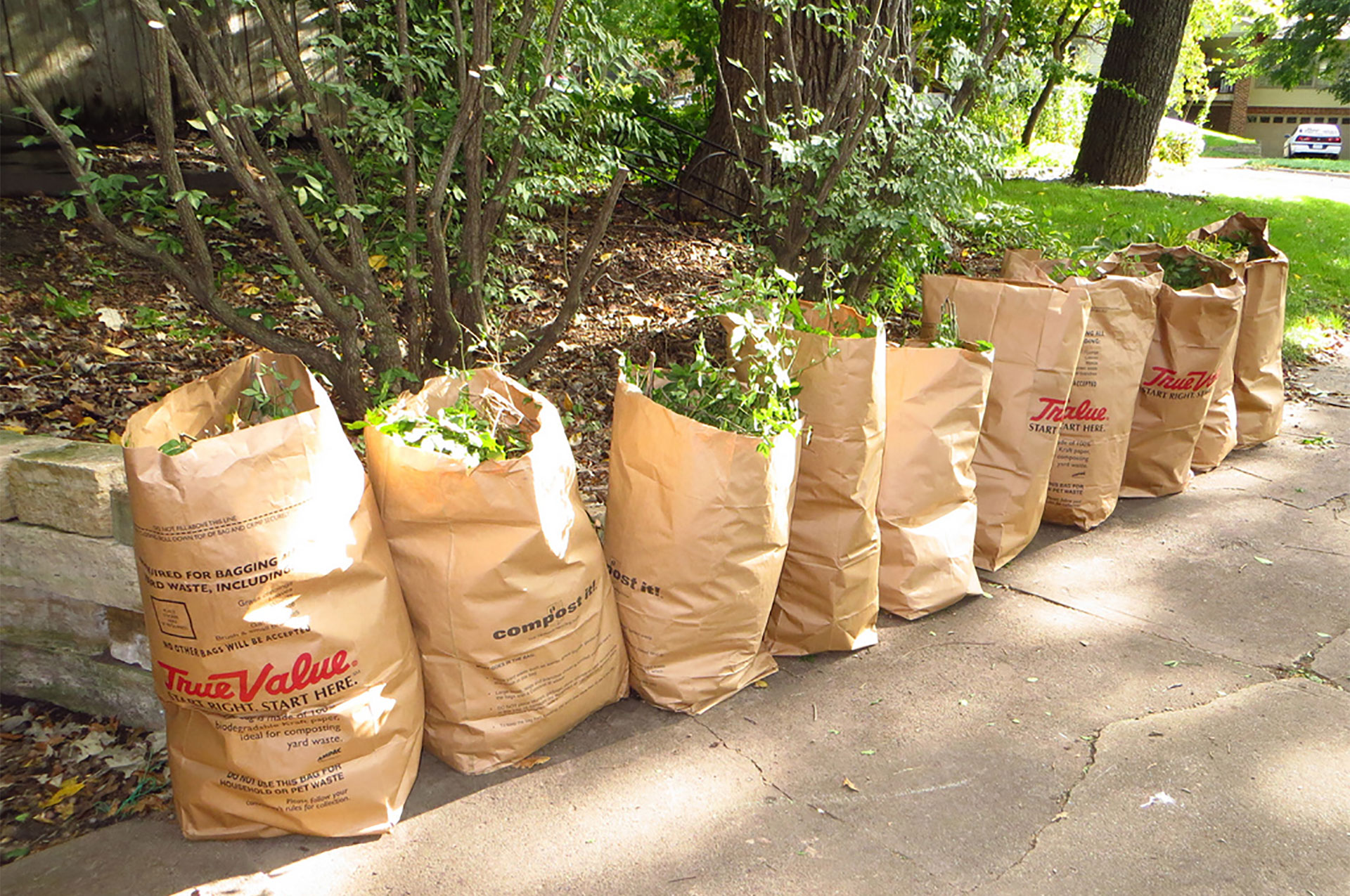 Discarding Leftover Leaves Should Now be Part of Solid Waste Collection
The strange winter we've been having of late has resulted in an unexpected issue—even though the City's Leaf Collection Program ended in December, some households have been taking advantage of the warm weather and raking leftover leaves to the curb. Perhaps these residents are hopeful we'll be able to revive the program to accommodate them, but this is not the case.
The City adheres to a fairly rigid timeframe for the program each year for a number of reasons. As we get deeper into winter, the chances of severe weather increases and it becomes necessary for our Public Service crews to prepare their trucks and equipment for dealing with snow and ice. Even if significant snowfalls hold off until the New Year, there's always plenty of other work to do between leaf collection and the real onset of winter—running street sweepers through the City, fixing potholes and the like. Last but not least, the longer large leaf piles are left—especially those incorrectly raked into the street—the higher the likelihood of freezing temperatures rendering them immovable until the spring.
With the onset of our new Solid Waste Collection Program at the start of 2018, residents have a convenient option for disposing of leaves once our Leaf Collection Program has ended. Just put leaves in containers marked for yard waste or in approved yard waste bags, then place them by the curb on your regular trash day—they are collected now at no additional charge.
Please be advised that Public Service crews are currently placing informational door hangers at households that have recently put leaf piles out in the street. These notices share details of the options for disposing of leaves at this time of year, and request that these households rectify the situation within a two-week period. Once the two weeks are up, if these leaf piles have not been removed, the situation will be transferred to our Code Compliance Division. A compliance letter will be sent providing a seven day period to resolve the issue—thereafter the City will take action at the property owner's expense.
While we wish we could accommodate everyone's needs year-round, the time and costs to do so would be prohibitive.
If you have any questions about this, please contact our Public Service Department by clicking here. And thank you in advance for your cooperation.