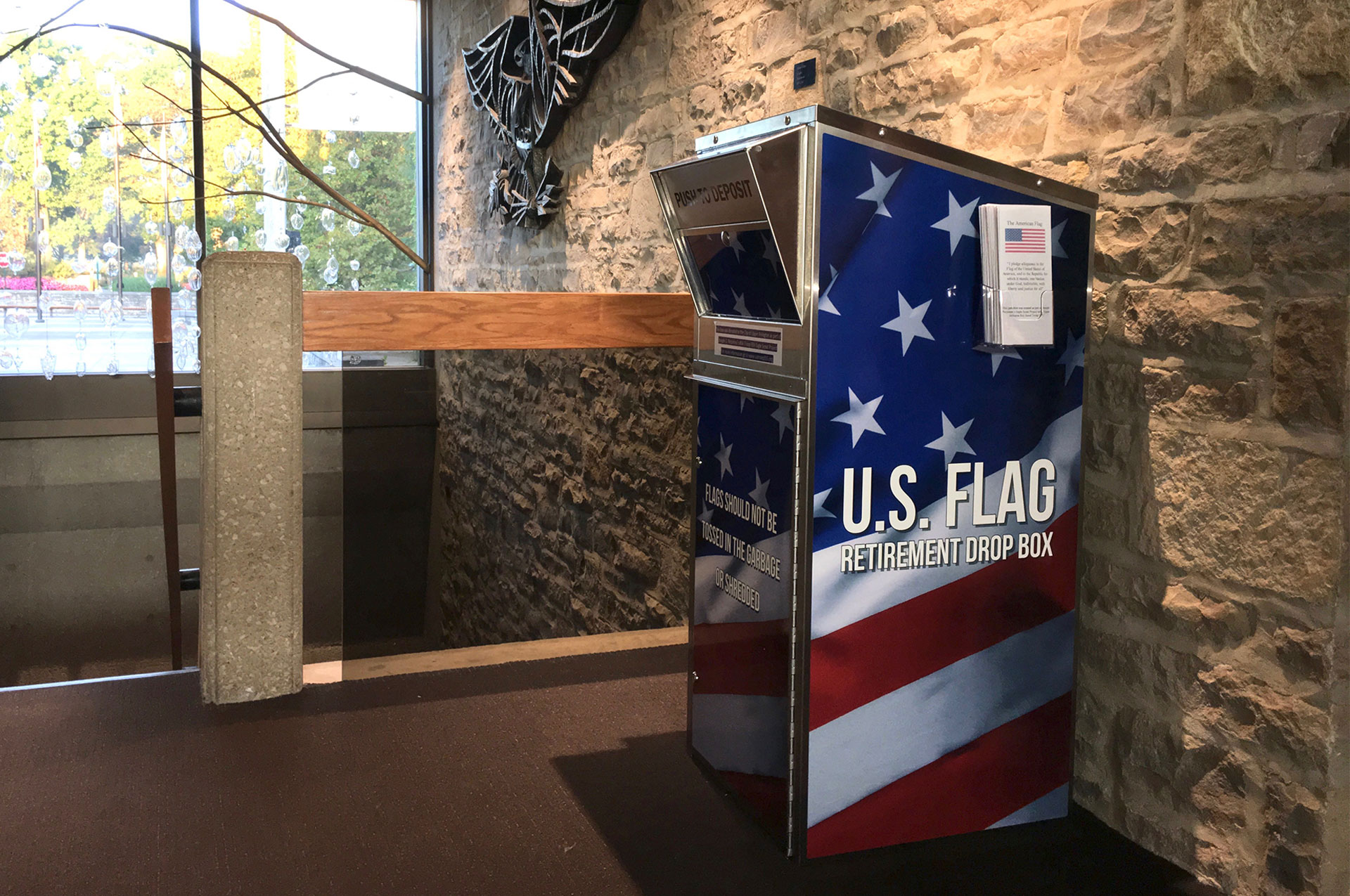 Eagle Scout Raises Funds for a U.S. Flag Collection Box
The U.S. flag's history and the proper etiquette for the retirement of a U.S. Flag are sometimes misunderstood or not practiced. Local Eagle Scout Joseph Piccininni wanted to help raise awareness to these issues. Beginning in June 2018, Joseph quickly put together a plan that would allow him to purchase a U.S. Flag collection box for the community and to educate members on proper etiquette through his Eagle Scout Service Project.
The Eagle Scout Service Project is an opportunity for members of Boy Scouts of America to demonstrate leadership while completing a project for the benefit of the community. This signifies the culmination of a Scout's leadership training and must be completed in order to reach the rank of Eagle Scout.
Through a car wash and private donations, Joseph raised the funding he needed to purchase a U.S. Flag collection box, and to cover other miscellaneous costs associated with the project. To mark the success of his project, in early August Joseph led a group of Boy Scouts in a public flag retirement ceremony at the Veterans of Foreign Wars (VFW) Post 4931. They retired 12 worn U.S. flags by fire and were assisted by three VFW volunteers. Most of the flags retired that day had been collected at the car wash earlier in the summer.
Joseph also worked with fellow Scouts to write brochures about U.S. flag history, etiquette and proper retirement in order to provide information and resources for people who want to learn more. These brochures can be found at the U.S. Flag collection box at the Municipal Services Center. Joseph also participated in Labor Neighbor Day at Hastings Athletic Fields and the Labor Day Arts Festival at Northam Park by passing out brochures and collecting worn flags.
Stop by the Municipal Services Center, 3600 Tremont Road, to drop off and properly retire a worn flag in the U.S. Flag collection box and learn about the history and traditions of the U.S. flag. My thanks to Joseph, his fellow Eagle Scouts and all who helped make this project a reality for our community.